​​From Chronic Illness to Thriving Wellness Business with Tian Evans
Listen on the
food matters podcast
WATCH THE VIDEO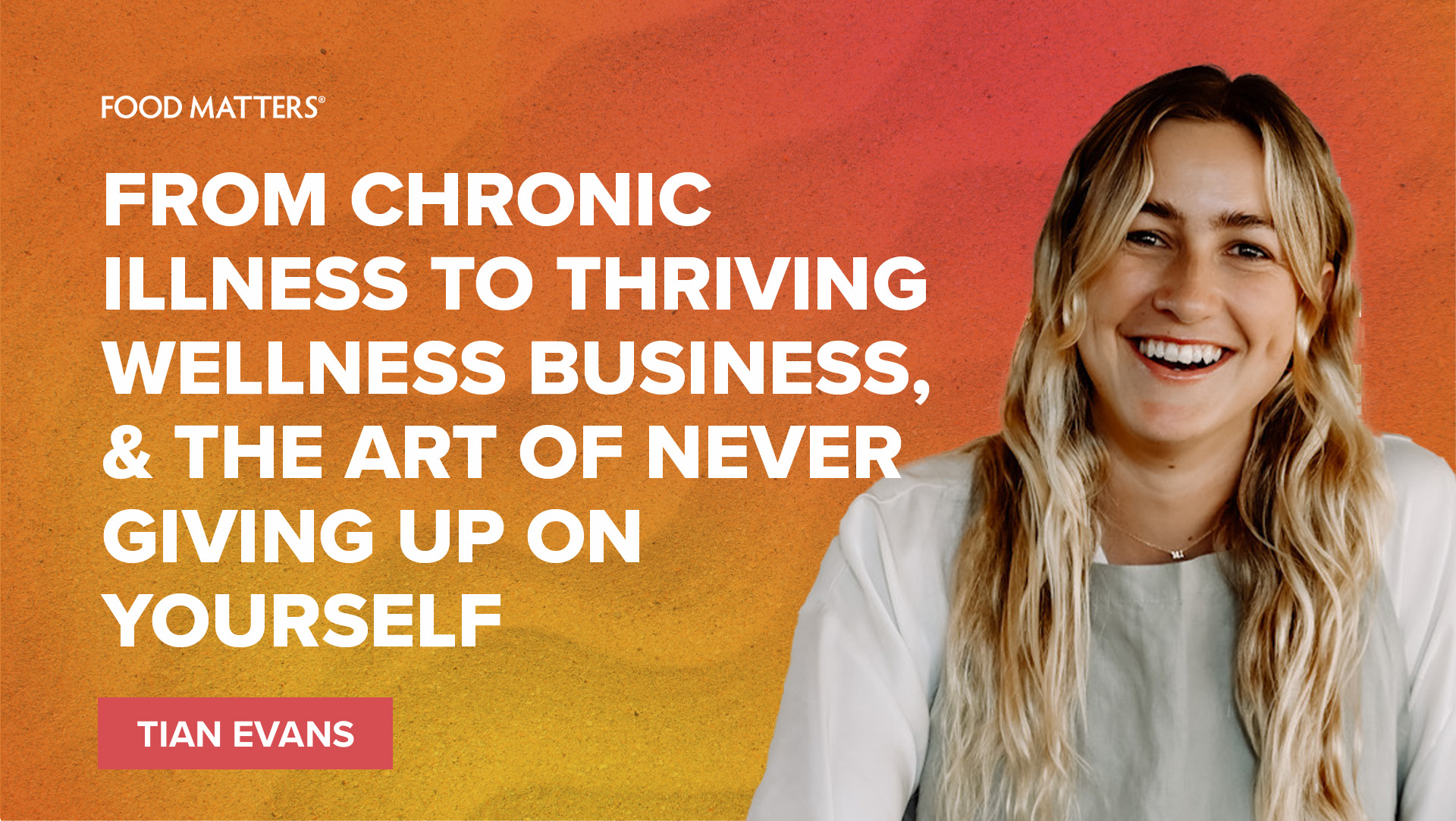 Do you or a loved one struggle with unexplained pain, illness, or symptoms that you simply can't get answers about? Embarking on a healing journey can be difficult when every door seems to keep getting shut. In this week's podcast, you are going to hear from Tian Evans on how she persisted in finding answers to her health issues, how it saved her life, and eventually gave her the tools she needed to start her own wellness business.
About Tian Evans
Tian's passion for health and wellness has undeniably been fuelled by the relentless search for the hole in her heart. She never expected to have heart surgery before 30, the catalyst for her wellness journey and the purpose behind launching her business, Sage Events.
In this week's episode with Tian Evans, you'll discover:
Tian's story of discovering she had a hole in her heart
How to intuitively know your own body and learn to advocate for it
How Tian turned her passion for wellness into a purpose-led business
Tian's non-negotiable tips for a healthy lifestyle
And so much more!
Episode resources:
If you enjoyed this podcast, please share it with your friends and family on social media, and leave a comment or review here. We'd love to hear from you and hear about your experience.
We'll see you next time.
---