10 Delicious Ways To Use Juice Pulp
Juicing is an incredible way to get more nutrients into your day, in an easily digestible, delicious form. But when you're juicing regularly like us, you end up with a lot of pulp leftover!
Instead of tossing it away, benefit from all that fiber and leftover nutrition by reusing it. We like to get a little creative in the kitchen and come up with all kinds of ways to use juice pulp. Here are just 10 of our favorite ideas:
Add to a soup or smoothie to thicken and boost fiber and nutrient density.
Use in homemade veggie burgers or fritters. Pulp adds moisture, flavor, and nutrition.
Mix pulp into baked goods like muffins, cakes, bread, dehydrated or baked cookies, and granola bars.
Dehydrate and make trail mix with raw nuts, seeds, and dried fruits.
Use in DIY skincare recipes like scrubs, masks, and soap.
Use fruit or vegetable pulp to add flavor, texture, and moisture to pancakes.
Add to saucy dishes such as bolognese or stews.
Mix the pulp into a juicy fruit salad.
Make a dip such as guacamole and mix in your vegetable pulp.
Add vegetable pulp into your morning omelet for a tasty veggie boost.
Depending on your juicer, your pulp may be a little too wet for some of these ideas. Just squeeze out the excess liquid and add to your juice before using the pulp.
Celery, spinach, kale, cilantro, cucumber, broccoli, and fennel make great pulp for cooking savory dishes. Whilst leafy greens, carrot, beets, apple, pear, peach, orange, ginger, lemon, and berries are great for sweeter ideas!
The beauty of juicing different fruits and vegetables each day means whatever you create with the leftover pulp will be different in flavor each time! Happy experimenting!
Need Some More Pulp Inspiration? Check out this Recipe for Raw Vegetable Juice Pulp Crackers!
What's your favorite way to use leftover juice pulp?
Take the stress out of cooking with 21-days of guided meal plans, shopping lists, and nutrition support. You'll find all of this, and more, in our signature Clean Eating Program.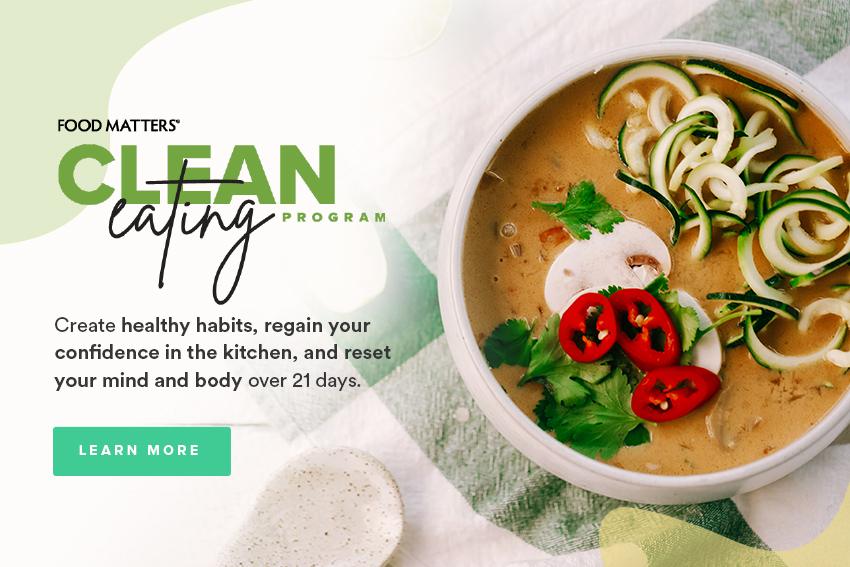 ---