10 Organic Brands To Detoxify Your Beauty Cabinet!
Keeping with the theme of all things related to beauty, we bring you 10 of our favorite brands to help you detox your beauty cabinet.
Beauty really is skin deep, and when it comes to keeping your body healthy, it's a process that happens from the inside out.
These days there are so many brands out there claiming to be natural and organic. Did you know that just because products have these words on the packaging doesn't mean they truly are. There are many loopholes allowing companies to get away with products not being what they claim - natural or organic. Crazy, huh?!
We've made it our mission to do all the hard work and research for you, and sift through what's out there to bring you what we feel are the best organic beauty products on the market..
We're proud to present eco-friendly, affordable, seriously effective, truly natural and certified organic products from the world's best brands.
1. Annmarie Gianni
Annmarie Gianni skincare products are a favorite here in the Food Matters office. Annmarie's products cover all of our beauty bases from skincare to makeup and essential oils. This company all began when Annmarie discovered the copious amount of chemicals in many skincare products and was determine to create a product range that would take away the worry of what we put onto our skin. Our go-to product from the Annmarie Gianni Range: Aloe Herbal Facial Cleanser
2. Inika
Inika is an Australian brand of mineral makeup and color cosmetics that is Certified Organic, Certified Vegan and Certified Cruelty Free. All of their packaging is made from recyclables. Even their brushes are made from recycled materials! Our favorite product from the Inika range: Organic Liquid Foundation
3. Weleda
Weleda is one of the world's largest manufacturers of biodynamic, certified natural and organic beauty ranges, with their ingredients grown on their own biodynamic farms. Weleda products were designed based on naturopathic medicines and alternative health practices, and are not tested on animals.Their range caters to every member of your family, and their scents are divine! Our pick for the best Weleda product: Skin Food
4. Andalou Naturals
Meaning 'path of light', Andalou Naturals believes their name reflects their intention to manifest all things good and enrich the world one responsible product at a time.
Created with plant stem cell technology, Andalou Naturals supports sustainable trade and eco-conservation by only using fair-trade ingredients. Our favorite product from the Andalou range: Lemon Sugar Facial Scrub

5. Yorba
Listen up all you Mama's out there. If you're after a range of beautiful products for you and your body, Yorba has you covered. Using only the highest quality organic ingredients, Yorba's range features ingredients such as Aloe Vera, Bamboo, Kalahari Melon and Baobab. Our favorite product from this range: Family Hand Wash

6. Zuii Organic
Zuii Organic is an Australian-owned company providing a gorgeous range of cosmetics that tick all of the natural, organic and cruelty-free boxes. From brushes to balms and silky smooth foundations. If it's makeup you're after, this brand has you covered. Our go-to product from this range: Certified Organic Flora Blush
7. Mukti Organics
Mukti Organics offers a luxurious range of organic skin, hair and body products. Their range is based on bioactive native extracts and have each been specially designed to work well with your individual skin type. The range is ultra gentle, so it's the perfect choice for anyone with sensitive skin. Our top pick from the range is the Deep Cleanse Antioxidant Masque
8. Dr. Bronner's
U.S. based company Dr. Bronner's has been leading the way when it comes to producing natural soaps. Renowned for their quality and eco-friendliness, the Dr. Bronner 18 in 1 Magic Soaps are pure genius.
These famous multi-purpose soaps are USDA Certified Organic, made with organic olive and hemp oil, are sustainable, certified Cruelty Free and have over 18 different uses! Our favourite product from the range: Peppermint Pure Castile Liquid Soap
9. Badger
Badger is a small family business that has been operating from the U.S. for the past 20 years. Sunscreen can be a controversial topic, as many believe it has the potential to do more harm than good. Without jumping to conclusions, we set out to find a brand determined to get organic sunscreen right. There aren't a whole lot of organic brands out there offering sunscreen, but Badger is one of the few. Our product pick: Organic Unscented Sunscreen with Zinc Oxide

10. Eco Tan
Do you like to have a summer glow without damaging your skin? Eco Tan is a Certified Organic range of fake tan and body products made from natural ingredients such as cacao, chamomile, avocado oil and rose extracts. Many fake tanning products are packed full of nasty chemicals. Thankfully, Eco Tan brings you peace of mind as well as a healthy glow. Our product pick: Eco Tan Winter Skin
Have You Discovered Any Organic Brands To Help You Detoxify Your Beauty Cabinet? Share Them With Us In The Comments Below!
---
If you haven't already, join our free global challenge at www.GetOffTheGluten.com to receive daily recipes & health tips, access to our private group for support and inspiration, plus before and after testing to track your progress in key areas of your life such as weight, sleep, bloating, skin-conditions, mental health and more!
JOIN THE GROUP CHALLENGE STARTS IN: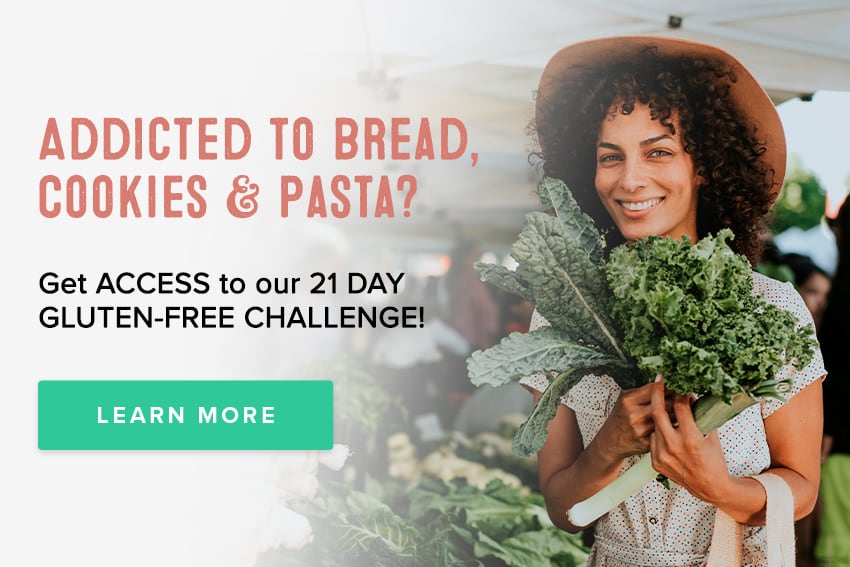 ---