5 Natural Cramp Remedies from the Spice Rack
Soothing your monthly cycle can be a difficult thing, but the thing is, this is a time that should be seen as a sacred time for women and dealing with pain should be the least of your worries during this time! Luckily, natural pain relief is achievable.

Discover these 5 tried & tested natural cramp remedies that you most likely already have in your kitchen:
1. Fennel
A great cure for cramps for aniseed lovers, fennel can help circulate blood to the ovaries. Crush 1 teaspoon of fennel seeds into a powder, add to 1 cup of boiling water, steep for five minutes, strain, and drink hot.
2. Basil & Thyme
Basil and Thyme both contain caffeic acid, an effective natural painkiller. You can use it fresh or dried and add it to your meals. Or you can steep the herbs in boiling water to make a tea. Simply add 2 tablespoons thyme or basil leaves to 500ml of boiling water. Let the tea cool to room temperature. Drink 1/2 to 1 cup an hour to relieve menstrual pain.
3. Ginger
Ginger is a fantastic cramp reliever (this is one of our favorites and works well any time you have an upset stomach!). We've even heard that it can sometimes make irregular periods regular! Sweet or savory, you can use it in baking cakes and cookies or as a spice with vegetables and meat. Once again, tea proves to be the most effective way to consume this spice: fresh or ground, steep in 1 cup boiling water, and drink three times a day – Mint also makes a great addition to this tea – and has soothing properties of its own!
4. Cinnamon
Cinnamon has great anti-inflammatory properties that help to relieve cramping. Again you make this as a tea (it's yummy with warm milk!), use it in baking or simply sprinkle over yoghurt, onto your toast or in your breakfast cereal.
5. Mustard
A tablespoon or two of mustard powder (or crushed seeds) in a basin of warm water can help with cramps, but DON'T DRINK this one! Pop your feet in, sit back, relax and feel those cramps slip away!
Have You Tried These Spices? What Other Natural Remedies Would You Add To The List?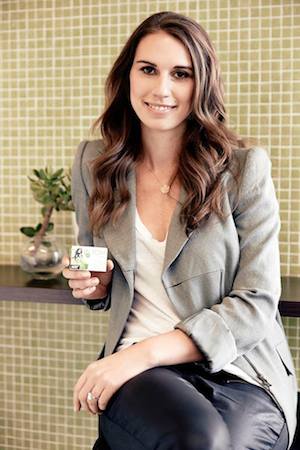 Aimee Marks is an Organic Entrepreneur. While researching packaging of tampons in attempt to market this product in a better way she realized the necessity for organic, chemical-free feminine hygiene products that genuinely care about our health and created TOM Organic – a whole new approach to feminine hygiene products. More than a product, TOM offers an eco chic lifestyle change for the body, soul and planet.

Caring for a woman's body, TOM uses the highest quality product, free of perfumes, chemicals, pesticides and bleaches.Considerate for our souls, TOM gives you the peace of mind of never having to compromise your health and wellbeing.

Respectful of the planet, TOM uses the most sustainable, organic and biodegradable materials wherever possible to ensure a healthier world for us all.
---
If you haven't already, join our free global challenge at www.GetOffTheGluten.com to receive daily recipes & health tips, access to our private group for support and inspiration, plus before and after testing to track your progress in key areas of your life such as weight, sleep, bloating, skin-conditions, mental health and more!
JOIN THE GROUP CHALLENGE STARTS IN: