5 No-Cook Dinners Ideas To Beat The Heat
For the days when it's just too hot to be in the kitchen cooking a meal. Beat the heat with these delicious dinners you can prepare without switching on the oven or sweating over the stovetop!
1. Gado Gado
Opt for raw veggies in this satisfying gado gado! It takes veggies and dip to another level, making it a totally acceptable dinner dish!
2. Gazpacho
Soup in Summer? Absolutely! Gazpacho is a Spanish dish of cold tomato-based soup. It's hydrating, tastes amazing, fills you up, and best of all, requires no heating!
3. Zoodles
You can't beat zoodles as a quick and easy base to a nourishing meal! Serve like we have with this Raw Zucchini Pomodoro, or have fun creating your own dishes with a pesto, avocado, or cashew-based sauce!
4. Collard Wraps
Feeling like tacos or something you can wrap your hands around, try these beautiful collard wraps! Just rinse, pat dry and load up with your favorite fillings!
5. Coleslaw
It's filling, it uses up what you have in the fridge, and it's best served cold! Try this Brain-Power Coleslaw for a delightful dinner!
What's Your Favorite Cold Dinner Dish To Beat The Heat?
Do you have a passion for nutrition & natural healing?. Learn more about the Food Matters Nutrition Certification  Program here.
ENROLLMENT & BONUSES CLOSE IN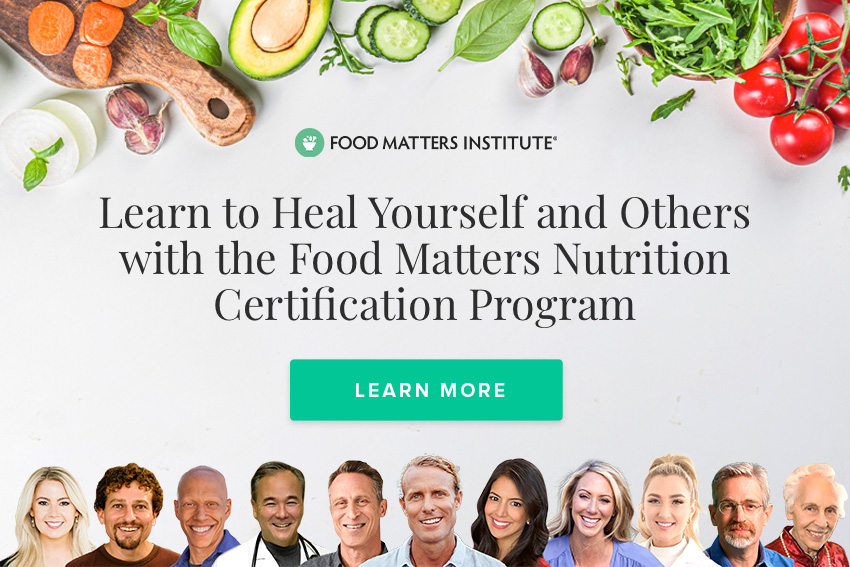 ---