5 Simple Tips to Eat Mindfully These Holidays
During the holiday season, I can feel stressed by all the different events happening. Many of them center around food. I work to stay present, breathe, and savor the moment.
Here are some ways you can do the same.
1. EAT REGULARLY
Holiday feasts do not have to be at odd hours. Try to keep to your regular meal schedule. It will help your body remain healthy and well.
2. IDENTIFY CRAVINGS
Food cravings are a signal that the body and mind are not communicating clearly with each other. If you see a food and immediately want to devour it, stop. Sit down, either in the room or in a nearby bathroom, and breathe. Notice the fact that you crave this food. You can have a bit of it now or save it for later.
3. ENJOY BITTERS
Find bitter foods in every meal to stimulate pancreatic enzymes. This exercise will promote mindfulness. Look for leafy greens, pickled vegetables, cabbage or turnip dishes, walnuts, or even a sugar-free cocktail with Peychaud's or Angostura bitters added.
4. GIVE THANKS
Before you eat, take a deep breath. Either silently or out loud, look at your plate of food and give thanks. Now, pick up your fork and enjoy.
5. TAKE HOME LEFTOVERS
Travel with empty containers and encourage friends and family to do the same. Instead of gorging yourself in the moment, take home leftovers and let the feast continue for lunch tomorrow!
Discover how to eat your medicine to heal your gut, eliminate bloating, skin issues and hair loss as I share seven nutrition principles in this free masterclass. Running for a limited time only.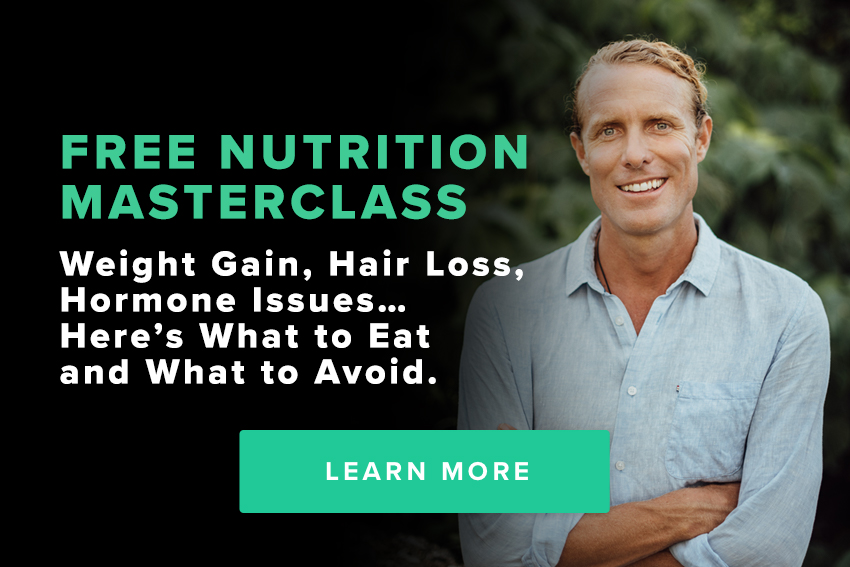 ---