5 Ways To Enjoy Nuts
We're crazy about nuts! They're convenient, delicious and portable. Plus they're bursting with health benefits. Packed with healthy monounsaturated and polyunsaturated fats, protein and fiber, they'll help curb your appetite, keep you regular, and help to maintain healthy gut bacteria.

Plus a mere 30g serve can help reduce your risk of chronic diseases such as type 2 diabetes, obesity, heart attacks and stroke!

What's not to love?

Here's our favorite ways to incorporate them into your daily diet.
1. Spread It Around
Make your own nut butter to use as a spread, in smoothies and homemade ice cream, or salad dressings for extra creaminess. Simply process soaked or dehydrated nuts (dry roasted works too) in a high speed food processor until smooth and creamy, scraping down the sides when necessary. If you need to add a little oil, do so, but make sure it's light in flavor to prevent overpowering the nuts! Store in an airtight container, and resist the temptation to double dip to help it last longer.
2. Add Some Crunch
Excite your tastebuds by tossing some activated nuts into your salad. They'll bump up the protein and fiber content, as well as add an extra textural element to your dish. Walnuts, pecans and pine nuts are especially delicious alongside leafy greens!
3. Satisfy Your Sweet Tooth
Curb your cravings with nourishing bliss balls and nutty homemade granola bars. Activated nuts are perfect additions to snacks as their protein, healthy fat, and fiber content helps to keep you satisfied until your next meal. Blend fruits such as dates, figs, and cranberries with raw nuts for a delicious bliss ball; or combine nuts, fresh dates and your favorite granola (or just oats!) for quick and easy granola bars. Just press the mix firmly into a lined container and refrigerate to set.
4. Say Cheese
Vegans are onto something by swapping regular cheese for cashew nut cheese. Simply blend soaked raw cashews with nutritional yeast flakes, lemon juice, and any other seasonings you desire e.g. sea salt, pepper, garlic, mixed herbs. Enjoy with crackers, as a spread, or as a creamy cheesy dip with vegetables. Swap the yeast flakes for a little sweetener and vanilla, and you've got a creamy vegan cheesecake filling too!
5. Bake Them
Almond meal and hazelnut meal make especially brilliant alternatives to regular flour for a highly nourishing base to your baked goods. Trial it in muffins, cookies, cakes and bread loaves. Our tip: Typically you can't substitute regular flour for nut meal cup for cup due to it's higher fat content. So if you're not one to experiment in the kitchen, opt for making recipes already using almond meal to avoid 'baking fails'.

Side note: We're big believers in activating your nuts! Not only does it increase the nutrient value of the nuts, it also breaks down the problematic compounds that help enhance their digestibility.
What Are Your Favorite Nuts?
Do you have a passion for nutrition & natural healing?. Learn more about the Food Matters Nutrition Certification  Program here.
ENROLLMENT & BONUSES CLOSE IN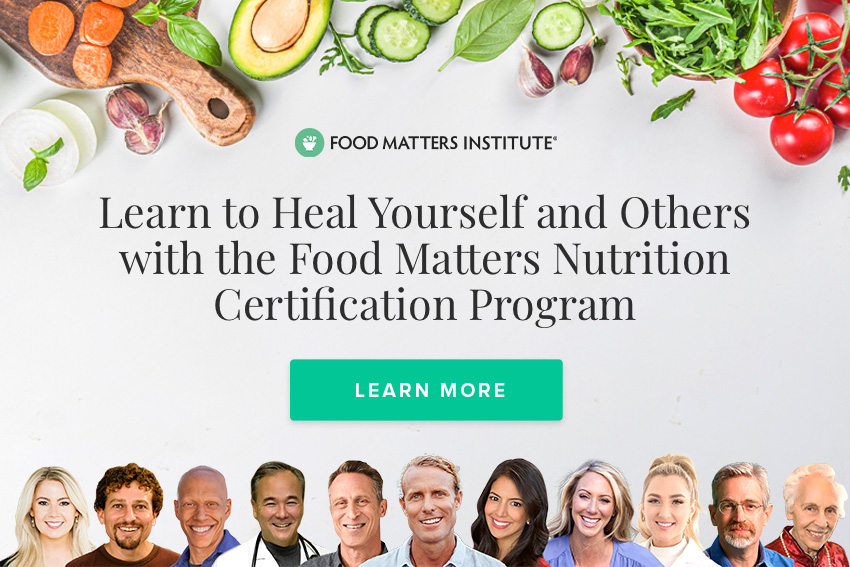 ---