Are You Ready For The Wellness Event Of the Year?
With an incredible line up of speakers, musicians, yogi and thought leaders (instead of medi gurus) this year's annual Food Matters Live is set to satisfy all your health cravings in one mind-blowing 4-day event in partnership with Wanderlust.
If you're looking for extra motivation, understanding or direction on your health, then this is where you need to be on November 9-12, 2017.
Last year's ground-breaking Food Matters Live tour of four one-day events across Australia took us to Sydney, Melbourne, Perth and the absolutely ELECTRIC finale in Brisbane attended by over 700 people. Exploring detoxification and healing through the mind-body connection, we brought you 5 outstanding expert speakers and a live performance from the hugely talented Wes Carr. The vibe from hundreds of people positively radiating in good health and intention made it an unforgettable experience; a huge big health and vitality party that we wished would never end!
We are so pumped to do it all again this year… but with a twist!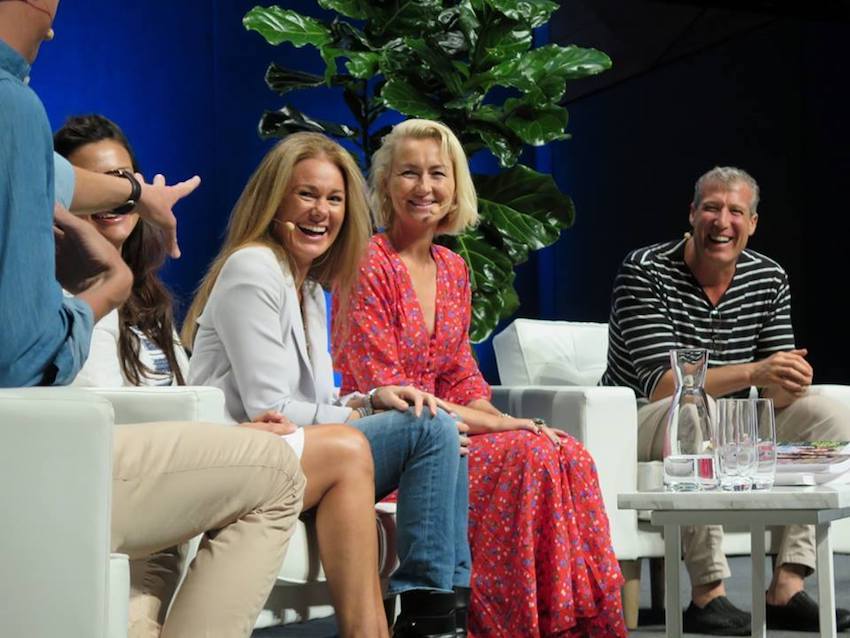 For 2017 we're expanding the speakers and hosting a 4-day-intensive Live event on Queensland's Sunshine Coast in partnership with Wanderlust. It is going to be EPIC!
Picture this… 4 days together with the Food Matters team with a HUGE lineup of the best health, wellness, fitness, yoga, essential oils and meditation experts joined by internationally-renowned musicians and world-class chefs. All together in a health and wellness oasis surrounded by the natural wonders of the Sunshine Coast, you can taste, learn, listen, explore and practice, and truly dive into the complete experience of life.
There is so much in store for Wanderlust festival-goers that we're just itching for it all to begin… kombucha bars, group yoga, the health food marketplace, pumping tunes from the likes of Arrested Development who are coming over from the East Coast of USA to rock the party. There's also Toni Childs, Mashd N Kutcher, Sol Rising, Dave Stringer…and the list goes on.
Who Will Be Presenting?
James Colquhoun (Co-Founder of Food Matters & FMTV,Filmmaker of 'Food Matters' & 'Hungry For Change')
Laurentine ten Bosch (Co-Founder of Food Matters & FMTV, Filmmaker of 'Food Matters' & 'Hungry For Change')
Joe Cross (Entrepreneur, Author & Filmmaker of 'Fat Sick & Nearly Dead')
Lee Holmes (Holistic Health Coach & Bestselling Author of Supercharged Food Series)
Frank Ferrante (American stage actor and filmmaker of 'May I Be Frank')
Luke Hines (Physical Trainer, Nutritional Therapist & Author of popular recipe book 'Eat Clean')
Wes Carr (Singer-Songwriter & Winner of 6th Season of Australian Idol)
Kim Morrison (Author, Health Coach & Founder of Twenty8 Essential Oils)
Tom Cronin (Meditation teacher, Life Coach & Founder of The Science of Stillness)
Chara Caruthers (Yoga Therapist, Ayurvedic practitioner & Happiness Expert!)
Toni Childs (American-Australian singer-songwriter, Emmy winner and 3-time Grammy nominated artist, yogi and transformation facilitator)
Felicity Evans (Leader in Gut Health, Author, Founder of Imbibe Living)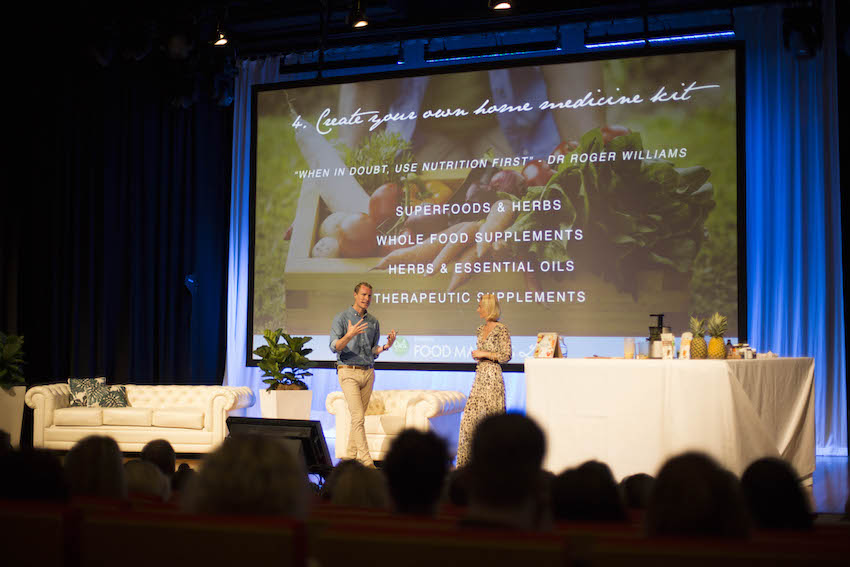 Food Matters Live 2017 will be looking wider and going deeper to explore where health truly takes place. With James & Laurentine, Joe Cross, Lee Holmes, Luke Hines, Frank Ferrante and more, we'll delve into:
Healing your gut and improving your digestion
Top tips for detoxing and natural weight loss
What's causing illness and how best to prevent it
How to use food as medicine
How to use superfoods in your daily life
Modern-day stress reduction for busy people
How the power of our mind and thoughts affect our health
Breaking free from the diet trap, processed food addictions, and cravings
Debunking myths that eating healthy is expensive
Healing from disease naturally
Plus, we're really looking forward to the Friday night Earth-to-Table curated dinner with the Food Matters Team and select speakers. We'd love to have you at the table!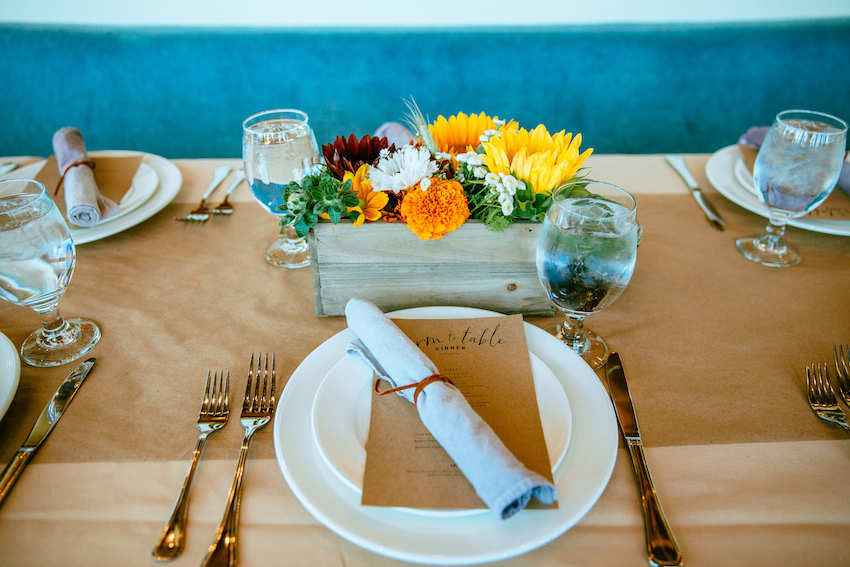 This Is How To Get Your Tickets
Tickets are now on sale and you can purchase them through Food Matters here for the full 4-day experience or individual day passes. Because the session rooms have limited capacity, we highly recommend you book in the sessions you want to attend as soon as you've got your ticket so you don't miss out.
The Sunshine Coast is an internationally-renowned holiday destination, complete with natural wonders and a lovely welcoming community. From November 9-12 this region is absolutely bursting with positivity and vitality, and we're sure we can hear it calling your name! Book yourself in for a getaway and escape to Wanderlust to experience the full celebration of life and vitality with Food Matters Live. This will be one holiday you'll never forget and will return home full of passion, insight and practical tips and resources to keep that festival feeling flowing throughout your day-to-day routine.
Do you have a passion for nutrition & natural healing?. Learn more about the Food Matters Nutrition Certification  Program here.
ENROLLMENT & BONUSES CLOSE IN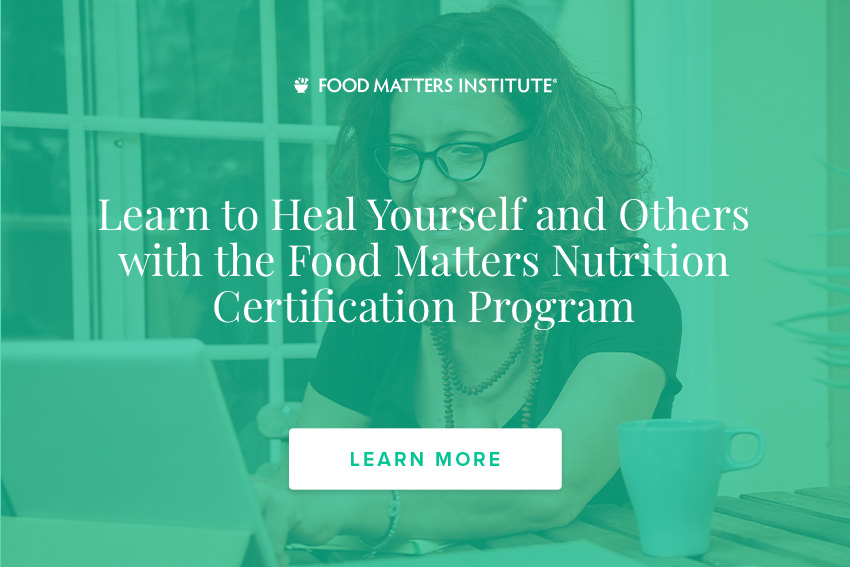 ---