Best Detox Retreats Around The World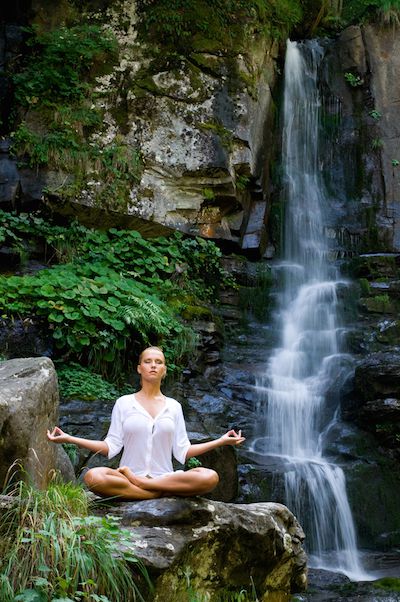 Would you like to lose a few kilos, increase your fitness, give your liver a break, de-stress or simply have some "me" time? Find out what we consider the best detox retreats around the world that pride themselves on amazing food, great results and personalized care. Why not make your next holiday a healthy one!

Which health retreat is right for you?
Before you consider a detox holiday, think about what you want to achieve. Would you like to lose a few kilos, increase your fitness, give your liver a break, de-stress or simply have some "me" time?
Destination spas are divided into group or individual retreats. On a group retreat all the guests arrive and depart on the same day and you may have to share a room or apartment unless you pay a single supplement. Guests dine on the same food together and do most activities together, except spa treatments which are yours alone to enjoy. These retreats are a great option if you're traveling alone and want some social interaction.

Individual retreats are a more personalized approach to detoxing. You arrive on whatever day of the week suits you, dine at a time convenient to you with à la carte menus spa cuisine room service and do activities when you feel like it. A program is chosen for you by a wellness consultant who spends time assessing your personal needs and goals for your holiday. These retreats are ideal for those seeking serious solo time or traveling with their partner.

Prepare yourself for your holiday
Whichever you choose, do try to reduce your intake of caffeine and processed sugar a couple of weeks beforehand. The sudden removal of both can cause headaches that will send you horizontally and searching for painkillers while on holidays.
If you can, then leave your laptop at home, if not then hand it over at reception, along with your mobile phone. Constant communication with the outside world can send stress levels sky high and by day two you won't even notice you don't have it. Many retreats ban the use of laptops and mobile phones from public areas to ensure little disturbance.

Pack lightly and leave the fancy dress at home. The more civilized or expensive retreats provide guests with complimentary leisurewear such as yoga pants and tops in neutral colors or white cotton kurta pajamas. Don't be surprised to see fellow guests wandering the grounds in fluffy robes smelling of aromatherapy oil either. It may feel as though you're in a mental hospital to start but, trust us, you'll be doing the same for comfort by day two.

What to expect
It can take a few days to truly relax and most people make the fatal error of filling their days at a retreat with a thousand activities as if they are back home in the office. Try to take things slowly and give yourself permission to just stop and do nothing.

Cleansing programs provide you with the tools to live a healthy lifestyle with balanced nutrition while detoxifying the body and cleaning the colon and the liver. After a process of detoxification, the blood system gets purer and every cell in the body is nourished. A seven-day retreat is ideal, a 10-day one even more beneficial and if you can afford a fortnight in time and money then book right in. If traveling overseas for a detox then give yourself 48 hours in a nearby city stopover to conquer the jet lag before throwing yourself into the retreat vortex.

But be warned, day three can be uncomfortable, especially if you choose a detox retreat, as the toxins release themselves from the body you may feel lethargic and irritable. By day four or five you will notice a distinct increase in energy and day seven you won't know or recognize yourself....

The benefits of a detox retreat
Detox can bring many and varied benefits, often beyond all expectations.
Here are just a few of them:
Greater vitality and more consistent energy
Improved digestion and absorption of nutrients
Better elimination and bowel health
Improvement in fertility (men and women)
Relief from chronic skin problems, like eczema, psoriasis and acne
Hormonal balance – to help alleviate PMS, blood sugar imbalances and mood swings
Weight loss and enhanced metabolic function
Heightened immune system
Greater emotional / mental well-being and happiness
A sense of spiritual unfoldment
Experience a life free from pain and ill-health
Best Detox Retreats around the world:

EUROPE
La Clairiere - France
Set amongst the forests of Alsace, France, the luxury spa resort of La Clairière combines holistic treatments, energising, organic cuisine, and the aura of an exceptionally beautiful natural environment.
Ibiza Retreats - Spain
Ibiza Retreats hosts yoga-based packages to help you re-energise, detox, get fit or simply unwind, incorporating Ayurveda & holistic therapies to make you shine.
Platinum Healing - United Kingdom
Platinum Healing offers healing retreats in England and across Europe. Retreats are facilitated by a host of specialist nutritional therapists, medical herbalists, yoga teachers, life coaches, hypnotherapists, NLP masters, acupuncturists, fitness instructors, detox consultants and holistic therapists all working together to create a wonderful space for you to heal and detox.
Sianji Wellbeing Resort
Situated in the remarkable location of Bodrum, Turkey, Sianji Life Wellbeing Center aims to improve natural life quality with their cutting-edge healthy living and detox programs. The Master Detox, Raw Food Detox and Alkaline Detox all incorporate fresh juices or raw living food cuisine, alongside treatments and therapies.
USA & CENTRAL AMERICA
Amatierra Retreat & Wellness Center - Costa Rica
If you're searching for a complete wellness retreat in a tropical setting, look no further than AmaTierra, hosting retreats for yoga, detox & complete wellbeing.
Holis Spa & Wellness Center - Costa Rica
Just imagine sparkling white sandy beaches, shimmering blue water and the fresh ocean breeze, all from the rocking chair on your patio. You'll feel stress magically leave your body as you soak up the sun in Manuel Antonio.
INDIA
Somatheeram Ayurveda Group - India
Somatheeram welcomes you to the world of Authentic & Traditional Ayurveda. This award winning Ayurveda Hospital is set in tropical gardens and a prime beachfront location in South India. Here you can benefit from traditional Ayurvedic therapy as well as Yoga in a blissfully peaceful environment.
Shreyas Yoga Retreat - India
Shreyas Retreat is unique in that, whilst yoga is taught in traditional Indian ashram style with daily yoga, meditation sessions, chanting classes, and vegetarian cuisine, guests stay in the more luxurious environment normally associated with a star hotel.
Atmantan Wellness Centre - India
Atmantan is one of India's most luxurious integrated wellness destination spas. Nestled in the pristine emerald misty valley that overlooks the waters of Mulshi Lake, experience true wellness through cleansing as you live amidst the magical healing energy of the Sahyadri Mountains.
Carnoustie Ayurveda And Wellness Resort - India
The breath taking and luxurious Carnoustie Ayurveda & Wellness Resort, provides you with the best of India and is meticulously designed to be the perfect escape.Relax in the Wellness Spa Detox, try early morning yoga, explore the local villages and immerse yourself in the experience within and around you.
ASIA
Santani Wellness Resort - Sri Lanka
Santani Wellness Resort believes in a personal retreat experience, from bespoke yoga retreats to a range for cleansing & detox treatments created just for you.
Samahita Retreat - Thailand
Samahita Lifestyle Retreat is a pioneer of health & yoga retreats, offering yoga, meditation, candida cleansing & nurturing de-stress packages on Koh Samui.
Alaya Resort Jembawan - Bali
Enjoy a luxury vacation in Ubud, Bali, with Alaya Resort Jembawan's collection of personalised detox, wellness, weight loss, stress relief & relaxation retreats.
Svarga Loka Resort - Bali
Svarga Loka Resort offers you the opportunity for reconnection, with yourself or a parrtner, with singles & couples holistic yoga, meditation & healing packages.
FOOD MATTERS has teamed up with YOVADA.COM to bring you the best detox and health retreat directory on the planet.
Choose your location below to view the most trusted and reviewed wellness travel destinations from around the world. There is something for everyone; healing holidays, detox retreats, fasting, meditation, yoga, pilates, anti-aging, Ayurevada, fitness or simply a pampering spa getaway.
Escape to the wild nature of the Pacific Coast jungle in Costa Rica, the rice paddy fields of Ubud in Bali, or whatever magical destination your heart desires.
Do you have a passion for nutrition & natural healing?. Learn more about the Food Matters Nutrition Certification  Program here.
ENROLLMENT & BONUSES CLOSE IN