Coca Cola Buys Into Suja Juice - The Beginning Of A Bad Relationship?
With organic food on the rise, many large companies are seeking to provide organic options to consumers. Coca-Cola is joining the ranks. This past year was the 10th straight year that soda companies have seen a decline in sales. Consumers are trading in soda for healthier options. From 2013-2014, the soda sales dropped by .9 percent! Coke reported that they noticed a 1.1 percent drop in sales and Pepsi had a 1.4 percent drop. Coca-Cola is hoping to turn things around by purchasing a segment of U.S. organic juice company Suja Life, LLC.

In just over three years, Suja has gone from a small home-delivery juice company to one of the country's leading organic, cold-pressed juice brands. Now, thanks to a minority investment by The Coca-Cola Company, the San Diego-based company is a step closer to achieving its simple, yet ambitious, mission to bring organic juice to the masses at an accessible price.

Suja, which Forbes named the No. 2 most promising company in 2015, has experienced unprecedented growth in the natural foods and conventional grocery channels, selling more than 40 million bottles, to date, of its organic juices produced using a breakthrough technology called High-Pressure Processing (HPP) to preserve maximum nutrition and taste.

"When we started out, we couldn't have imagined the incredible growth and consumer demand we face today," said Jeff Church, co-founder and CEO, Suja. "As we continued to innovate and find ways to democratize juice, we soon realized that for us to take the business to the next level and provide cold-pressured juice to even more people, we needed to find the right strategic partner. Coca-Cola has the ability to help us get there."

Coca-Cola's investment will give Suja access to the global beverage company's vast chilled distribution network – which currently delivers brands such as Odwalla and Simply, ice-cold, to stores across the United States – and help Suja boost manufacturing capacity to meet growing consumer demand for its products. Finally, Suja will leverage Coke's supply chain and procurement network to source materials such as bottles and caps at a lower cost. The company remains committed to its promise to consumers – Suja juices and smoothies will always be USDA Certified Organic and cold-pressured using High-Pressure Processing to kill any harmful bacteria and preserve maximum nutrition and taste.

Brands and assets aside, both companies hope to learn from each other. "Coke is the world's largest juice company with massive intellectual capital," Church said. "We make five mistakes a day that – with the right guidance and leadership from those who have lived what we're going through – we can avoid making going forward. They've been where we're trying to go."

Coke, meanwhile, can benefit from Suja's entrepreneurial culture and ability to get a product from idea to market in a matter of weeks. "The average age of our non-production team is 25… we're a young company with lots of youthful energy and a maverick-like approach to cap-ex," Church said. "We all want to be winners. Internally, we talk about Coca-Cola as an iconic brand, the best of the best. And hopefully Coke looks at us in the same way."

Does this mean that these companies are appreciating the value of organics? Companies such as Coca-Cola see organic foods as an investment and recognize that consumers would rather spend their money on organic foods, but the companies themselves may not have the same value in organics as the independent start-up company had. Companies such as Coca-Cola and General Mills have contributed more than a million dollars to oppose California's initiative to mandate GMO labeling.

It is nice to have healthier options more widespread, but are we beginning to feed the mouths of giant corporations with our buying power, perhaps without even realizing?
What Do You Think? A Good Idea? Or A Sign Of Bad News To Come?
Take the stress out of cooking with 21-days of guided meal plans, shopping lists, and nutrition support. You'll find all of this, and more, in our signature Clean Eating Program.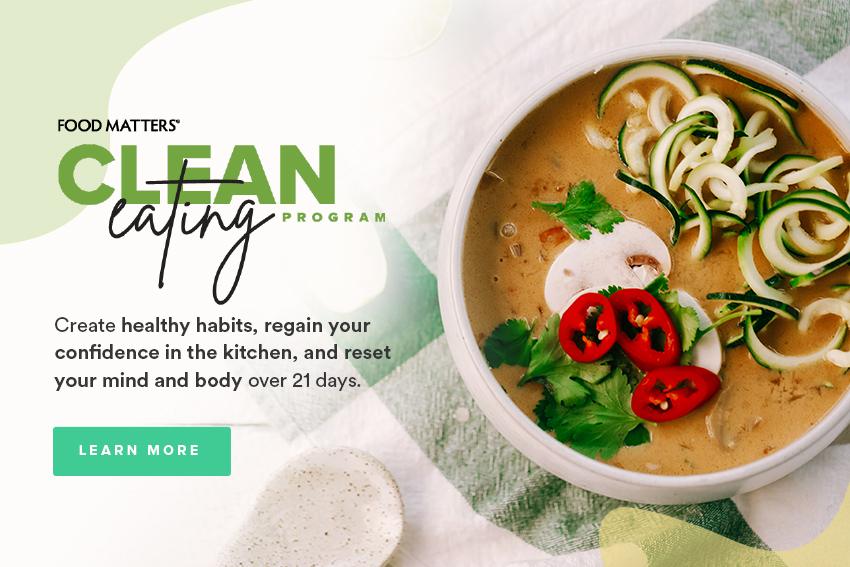 ---