Discover The Power Of Real Food Choice! (April Film Club)
During the last century, our food chain has evolved in some respects, but devolved in many other ways. On one hand, we understand so much more about the science of food and how to provide calories on a mass scale. However, our engineered and over-processed food supply has come at a huge cost to human health, and the welfare of our planet.

Unlike other documentaries in its genre, our newest documentary to the FMTV Film Club, 'Revolution: Food, does not dwell on these many problems within modern food manufacturing. Whilst it addresses some of these issues, it is done with an overarching theme of hope and inspiration.

Revolution: Food introduces us to a real food movement that is sweeping the globe and making a positive impact. This film introduces us to farmers, growers and food producers who are using sustainable, healthy food production methods with great success. I also got a much greater understanding of the many options that are available to make enough food in an environmentally responsible way for Mother Earth and humanity.

This documentary also connects us with consumers who are influencing change through their purchasing power. Revolution: Food encourages us to actively take part and ownership of the food supply system. It also explains how current food industry thrives through our lack of participation and how we can truly create change through our buying decisions.

Food: Revolution is incredibly uplifting. It left me feeling empowered about how I can contribute to positive change! Instead of overwhelming me with the complexity of our modern food issues, I gained a new confidence about how our individual actions really do make a difference.

So if you also want to discover the power of real food choice, learn about the incredible people who are growing our food in new, ethical ways and understand practical steps you can take to make a healthier, happier humanity, I would highly recommend Food: Revolution. It's your gateway to discovering real farming, real food and real life!
---
If you haven't already, join our free global challenge at www.GetOffTheGluten.com to receive daily recipes & health tips, access to our private group for support and inspiration, plus before and after testing to track your progress in key areas of your life such as weight, sleep, bloating, skin-conditions, mental health and more!
JOIN THE GROUP CHALLENGE STARTS IN: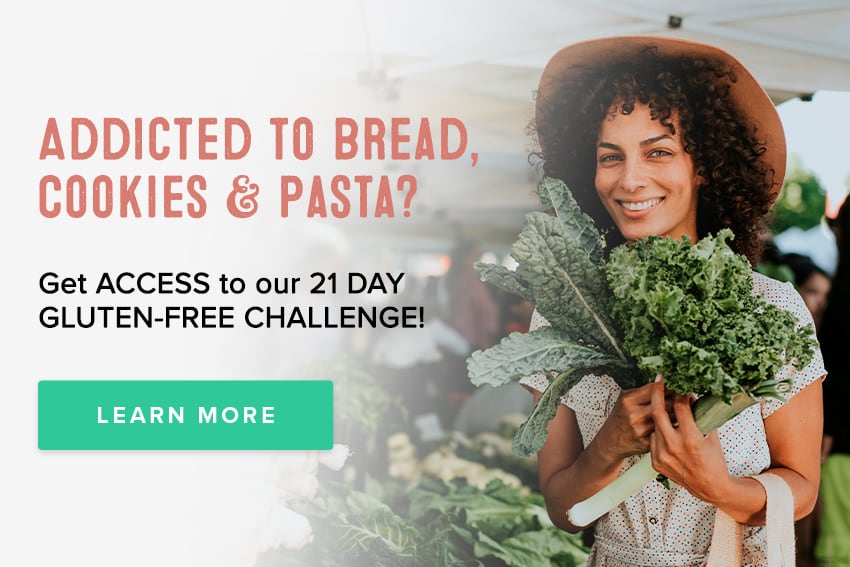 ---