Doctors Prescribing Meditation Before Medication
For what has long been considered an alternative treatment, meditation is becoming more mainstream, not only in the public realm but with medical doctors now more commonly prescribing it before medication for a number of conditions and symptoms.
The rise of research focusing on the effects of mediation on a wide variety of physical and mental illnesses has created a rise in the number of doctors offering meditation to their patients.
"The medical community can no longer deny meditation's power to positively induce biochemical, physical effects on the body. Even better, it's free from side effects, unlike the medications many doctors prescribe to reach the same goals," said Parsley Health's Founder and Physician Robin Berzin MD.
How Doctors are Defining Meditation
In an article in the Telegraph author Britta Hazel, of Justus Liebig University and Harvard Medical School defines meditation into four key components:
1) Attention regulation
2) Body awareness
3) Emotion regulation
4) Sense of self
"Understanding the relationships between these components, and the brain mechanisms that underlie them, will allow clinicians to better tailor mindfulness interventions for their patients," Britta Hazel said.
Dr. Hazel explains that together, these components can work to help you reduce the effects of stress, but further research has found meditation to help with a number of physical and mental conditions.
What Symptoms and Conditions Meditation is Being Used to Treat
At Parsley Health, a New York City based medical practice with a whole-body approach to healing uses meditation as a medicine replacement to:
Reduce stress
Lower inflammation
Improve mood
Improve digestion
Meditation has also been shown to:
Lower blood pressure
Reduce cortisol
Improve sleep
Help manage chronic pain
Fight fatigue
Support psychological distress
Improve immune function
How Meditation is Being Prescribed
Medical practices that are prescribing meditation look to be focussed on whole-person healing, taking into consideration a range of lifestyle, nutrition and biological factors that may be impacting on a person's health and use meditation as part of a multi-faceted treatment program.
Where many may think that "traditional" and "non-traditional" methods are on opposing sides of the table, many doctors are looking at integrated therapies to see a range of treatment options presented and working together to achieve better results for patients.
Parsley Health encourages daily ten-minute meditation practice for every patient, explaining in their sessions with patients:
"You can eat all the right foods, take all the right supplements and medications, and get every test known to man, but if you don't get your brain on board with your body, you won't be successful."
At the Beth Israel Deaconess Medical Center (BIDMC), a world-class teaching hospital of Harvard Medical School located in Boston, they consider meditation, yoga and tai chi to be complimentary treatments to medicinal based treatments. Their top priority is to help patients change their lifestyles to avoid stress triggers and aim to have their patients taking the least amount of medication they need for their health.
Aditi Nerurkar, MD, MPH of the BIDMC explains, "I prescribe meditation like how I'd prescribe medication — start low and go slow," she says.
"Patients are very accepting of integrative medicine. By and large, the physician community is totally embracing it as well."
With meditation proven to help with a range of mental and physical ailments, with no negative side effects and very little if any cost, it makes sense that more people and more medical professionals recommend this practice for improved health.
Want to try meditating yourself? Join the 2019 Meditation Summit today and get access to free meditations. You'll get access to 10 expert interviews and 10 guided meditations with some of the most sought after meditation experts, teachers and doctors. Discover daily habits to help you sleep better, stress less & heal your body during this free, worldwide, online event. .
Tell us in the comments below if you've been prescribed meditation over medicine and how it has helped improve your health.
---
If you haven't already, join our free global challenge at www.GetOffTheGluten.com to receive daily recipes & health tips, access to our private group for support and inspiration, plus before and after testing to track your progress in key areas of your life such as weight, sleep, bloating, skin-conditions, mental health and more!
JOIN THE GROUP CHALLENGE STARTS IN: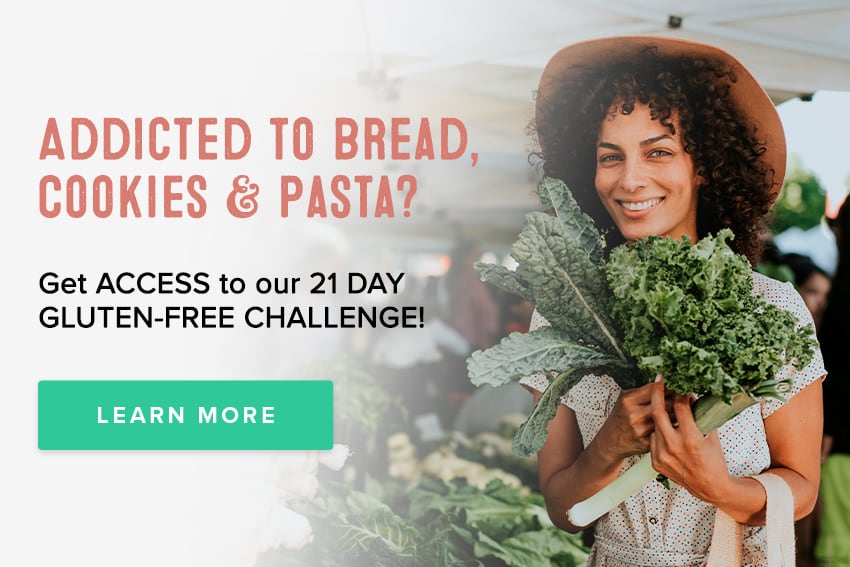 ---