Happy Holidays, From Our Family to Yours
If we were to flashback to a year ago, I don't think any of us could have predicted the year that has unfolded. It's possibly been one of the most challenging years many of us have had to face; being separated from loved ones, living in a world governed by fear, and facing a serious threat to our health and wellbeing from all elements. But by that same hand, this year has also been eye-opening; it has been a reminder of how much our loved ones mean to us, a year that we've been encouraged to question the world around us, and a year that we're seeing a global movement to prioritize our health and wellness. At Food Matters, we think those silver linings are pretty special.
At this time of year Laurentine and I, as well as the Food Matters team, wanted to say thank you for being a part of our community. We're on a mission to change the world, and it wouldn't be possible without your dedication, your eagerness to learn, and your endless support. This year was huge for Food Matters. We sent our baby, FMTV, off on the next stage of it's journey. We brought you Transcendence 2, the docu-series that takes you even deeper into your journey. We celebrated the launch of our new programs, The Food Matters Juice Detox, The Food Matters Clean Eating Program, and most recently the Food Matters Certification Program, where we continue to inspire people to live healthier, happier lives in the best way we know how.
2021 is going to be a pivotal year for everyone, and we have so many exciting things planned that will encourage you to keep growing, to keep learning, and to keep adapting. While there are some things you will have to stay tuned for, we have some exciting online community events already underway - including the ultimate reset for the new year!
We've put together this calendar so you can mark all of the important dates in your diaries for the new year. We're so excited to continue bringing you life-changing content for the next 12 months!
So enjoy these holidays, no matter how different they may look to 'normal', and remember to spend each moment investing in your health and happiness.
All of our love, and happy holidays,
James, Laurentine, and the Food Matters team x
Do you have a passion for nutrition & natural healing?. Learn more about the Food Matters Nutrition Certification  Program here.
ENROLLMENT & BONUSES CLOSE IN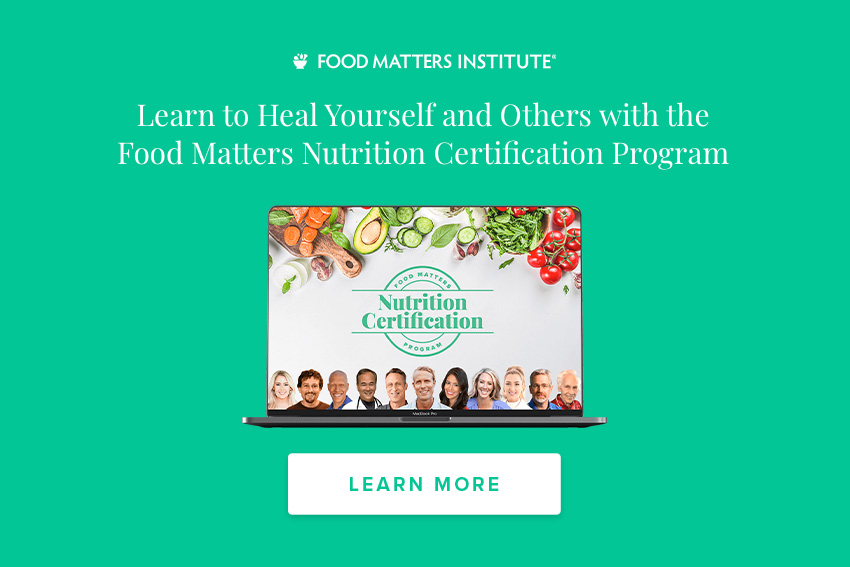 ---