Health Benefits of Ginger + 3 Simple Ways to Use It
If you tend to have a colder constitution, lowered immunity, inflammation or slower digestion; ginger is one of the most therapeutic herbs you could incorporate into your daily life. As a bonus, it's one of the most accessible!
Ginger (Zingiber Officinalis) - think warming, digestive stimulating, anti-inflammatory, circulatory stimulating, and natural antibiotic- ginger truly is a magical herb!
Ginger is often used in conditions where the digestive processes need to be encouraged. It is used to reduce inflammation both in the gut and systemically, as well as help to kill off any undesirable bacteria.
It will reduce gas, encourage a bowel movement, and reduce stomach cramps. You may have heard of its' use in pregnancy nausea and travel sickness - there are actually studies showing it is more effective than pharmaceutical interventions!
So how can you incorporate more ginger easily into your day?
Here are my 3 simple go-to tips!
1. Ginger Tea
Acquire the benefits from either hot or iced tea. But, do keep in mind that due to it's warming properties, you will get more out of a hot ginger tea. I recommend the Energise tea by Mayde Tea (of course!) for a synergistic mix of warming, circulatory stimulating herbs.
2. Cooking
Grate ginger into stir fry's, salads or on top of steamed carrots. Add it to marinades, baked goods or in your morning fruit smoothie.
3. Add it to Your Bath
Add ginger to your bath to clear out your sinuses, alleviate aches or fight off an infection; add a ½ cup of grated fresh ginger to a hot bath. Soak for 15 minutes. Please note that this will encourage sweating even for about 10 minutes afterward which is due to the increased heat and circulatory stimulation. (Please consult your doctor first if you are pregnant, have high blood pressure or any other medical condition)
So these are just some of the incredible benefits of ginger- I hope it encourages you to pick up an extra piece in your next farmers market trip!
It is recommended to always use an organic, locally grown ginger as this will ensure the highest medicinal benefit.
If you're in Australia and want to try Kate's favorite blends, head here and use the coupon code "maydematters" to get 10% off your purchase.
What are your favorite ways to use ginger? Let us know in the comments below!
---
If you haven't already, join our free global challenge at www.GetOffTheGluten.com to receive daily recipes & health tips, access to our private group for support and inspiration, plus before and after testing to track your progress in key areas of your life such as weight, sleep, bloating, skin-conditions, mental health and more!
JOIN THE GROUP CHALLENGE STARTS IN: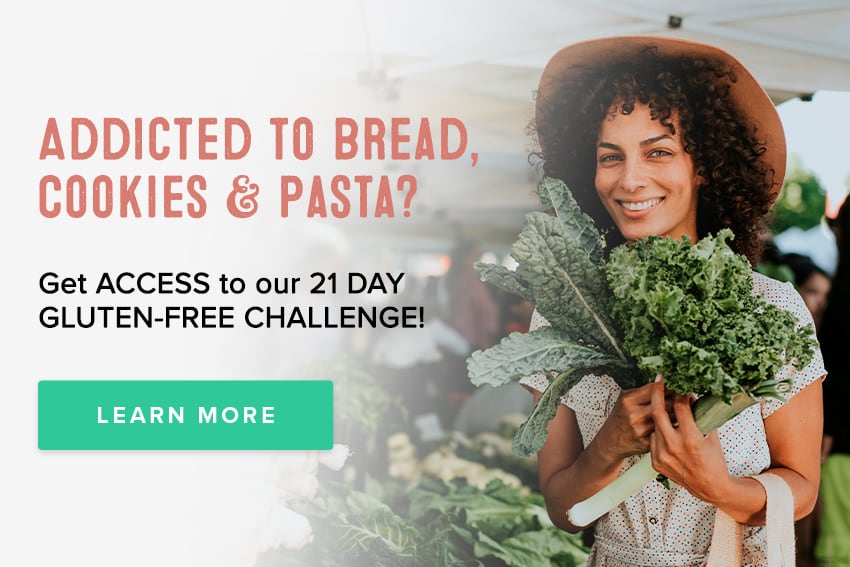 ---