Hooked on Coffee? How to Make the Switch Plus 6 Delicious Alternatives!
For many of us, coffee is ritualistically present throughout the week. Whether it's the morning, mid morning, afternoon pick-me-up or a weekend treat at our favorite cafe, coffee has established itself in our psyches as a both a motivator and a reward - and for some even a non-negotiable step in the day's routine.
Considering coffee's potency and impact on the body, with its collection of biologically active compounds, it is incredible how many people don't consider their consumption levels and the impact on general health and wellbeing.
While we often only link caffeine addiction to excessive coffee consumption, the chlorogenic acids, caffeol, polyphenols, phytoestrogens and diterpenes have also been found to have effects on our health and glucose metabolism.
The Stats
It has been estimated that nearly 400 million cups of coffee are consumed every day in America. With gourmet coffee surging in popularity both throughout cafes and through a resurgence in at-home coffee preparation, 5% more people are drinking coffee than last year, according to one American report. The average consumption is 3.1 cups per day, with 65% of people drinking with breakfast and also 30% drinking coffee between meals.
The largest coffee drinking group is those aged between 40 and 59 with 64% of respondents reporting drinking at least 1 cup of coffee per day, which is up 11 percent from last year. Caffeine is said to be our most popular "psychoactive drug", with 90% of people in America consuming caffeine from various beverages and foods daily.
Health Effects Of Caffeine On The Body
While the caffeine in coffee can provide a great pick-me-up, an instantaneous charge of energy plus a mood boost to get into the day, it can increase cortisol levels leading to stress and greater implications for every physiological and psychological system in the body.
Some of the impacts of caffeine on the body include:
What Will Happen When You Reduce Or Give Up Caffeine?
As it is possible to build up both a tolerance and addiction to caffeine through coffee drinking, reducing or giving up can result in withdrawal symptoms which initially can include tiredness, headaches and muscle pain. Since the symptoms can last up to a week, cutting down gradually is the best way to reduce the impacts of quitting by giving your body time to adjust.
Other ways you can help the quitting process are by ensuring you allow more time for sleep and drinking more water. An elimination program where you cut out things like refined sugars, flours, caffeine, alcohol, dairy, and gluten for at least a week while you're giving up can help to reset your biology, preventing the triggering of cravings. The reward for the challenge will be in achieving rejuvenating sleep, natural focus, clarity and reduced feelings of stress.
It can be hard to cut out the habit of drinking coffee, especially when catching up with friends or when you have meetings to attend. Luckily there are a range of enjoyable alternatives which can take coffee's place and can even help mediate the effects of weaning off caffeine.

Our Favorite Healthy Alternatives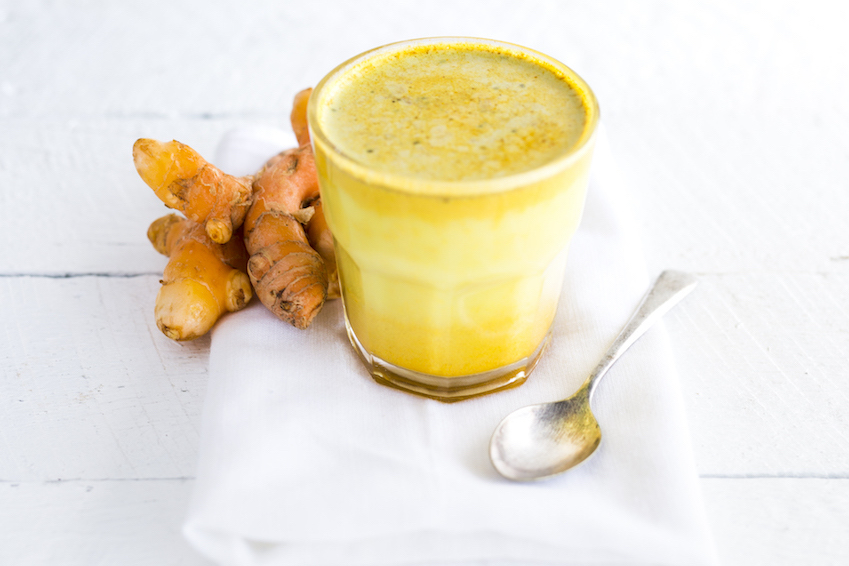 We'd like to hear from you.




What coffee alternatives have worked best for you?
Do you have a passion for nutrition & natural healing?. Learn more about the Food Matters Nutrition Certification  Program here.
ENROLLMENT & BONUSES CLOSE IN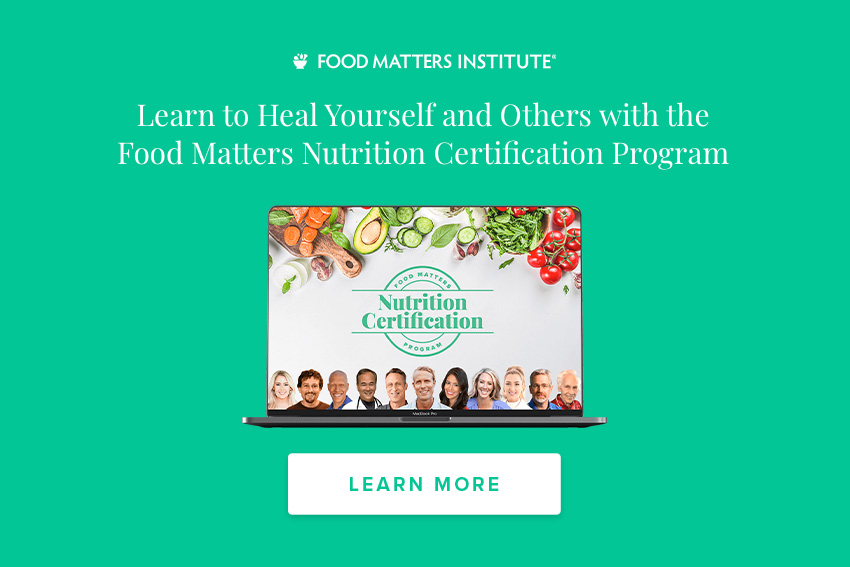 ---