Non-Toxic Cookware & Bakeware
We need. We want. We deserve … And yet when we do get it, we're no happier, no less frazzled trying to get it all done, no more fulfilled. Something's up with that, and there's no greater example of mass consumption than in the average kitchen.
I did the dreaded second drawer in the kitchen last year – is yours a jungle too? I thought it'd be impossible to extract 20 useless things from that drawer given all the essentials in there – the microplane, measuring spoons, scissors. Sure enough, though, I found the 20 I'd challenged myself to find. I put them in a bag for my cleaner, who was moving to a new flat away from her share house and so was thrilled. And you know what?
I can't even remember what they were, except that there were six wooden spoons in the mix, leaving me with only three. I really don't need more than three, so what was I doing with nine? The drawer still looks like a jungle, but, you know, it is the second drawer after all.
The kitchen done right is an investment. We have the opportunity here to invest in some pieces that make it multigenerational. I know this because my grandmother had Le Creuset pieces in the early 1970s that are now mine.
Buy better. Buy way less often, and let's see what can stay and what can go in our kitchen …
What's leaving the kitchen?
Aluminum pots and pans.
Nonstick (PTFE-, PFOA- or PFC-coated) frying pans, saucepans, sandwich presses, toasted-sandwich makers and baking trays.
Stainless-steel pans containing nickel (which can potentially leach into the food and cause problems for those with nickel allergies).
Copper pans (which can raise copper levels excessively).
Plastic and cheap bamboo chopping boards.
Any pressure cooker, rice cooker, slow cooker or bread maker with nonstick or plastic parts.
Electric kettle.
Plastic utensils.
Silicone for baking (save it for cold uses and freezing only).
What's joining you in the kitchen?
Cast-iron pans, waffle pans and toasted-sandwich makers.
Black steel or brushed metal – my favorite natural nonstick surface.
Ceramic and enamel-coated cast-iron pots and pans, and you definitely need a big French casserole dish for fuss-free, low-temperature cooking.
Nickel-free stainless-steel pans.
Glass bakeware.
Stainless-steel bakeware, such as baking sheets and muffin tins.
Hardwood chopping boards.
Enamel or glass stovetop kettle.
Wooden and stainless-steel utensils.
Stainless-steel ice-cube trays and ice-block (popsicle/ice-lolly) molds.
Stainless-steel or glass blenders, mixing bowls and food processors.
Stainless-steel or enamel baking dishes and cake tins.
For crockery and cutlery, opt for long-lasting quality over something shiny and new in a sale. If the crockery has a pattern, pop the manufacturer a note to ensure there's no lead in their glazes.
If your budget's tight, keep this category for present-receiving occasions. Don't get more things you don't need – be direct and ask for what you need. They'll be relieved you did!
Copyright conditions require the cover image be used alongside the extract with the following credit line: 'Images and recipes from Low Tox Life by Alexx Stuart, Murdoch Books, RRP $35.00 Photography by Rob Palmer.

---
If you haven't already, join our free global challenge at www.GetOffTheGluten.com to receive daily recipes & health tips, access to our private group for support and inspiration, plus before and after testing to track your progress in key areas of your life such as weight, sleep, bloating, skin-conditions, mental health and more!
JOIN THE GROUP CHALLENGE STARTS IN: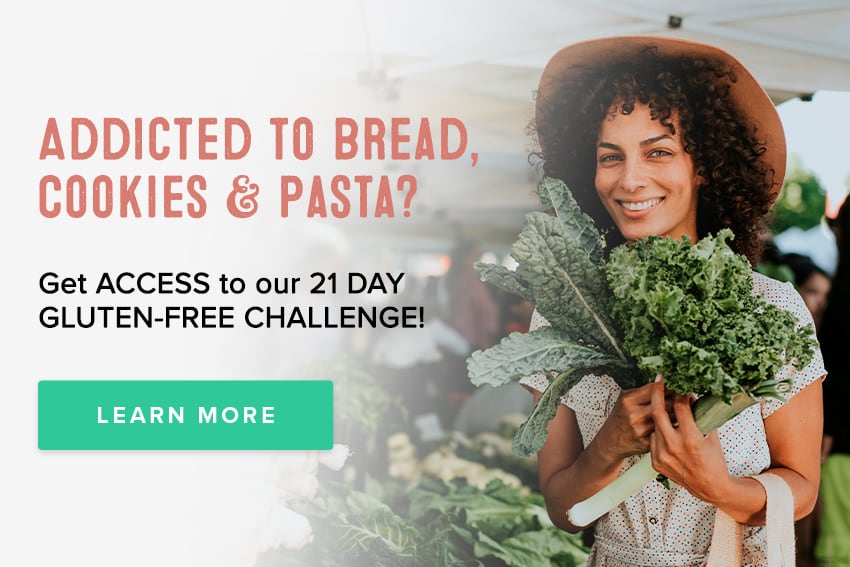 ---