Novak Djokovic's Diet And Health Regime
Novak Djokovic is a true legend and inspiration.

This week I had the absolute honor to fly to Melbourne, Australia and meet Novak in person (so blessed!). The experience (i'm still pinching myself) was truly indescribable, and Novak is so much fun to hang out with!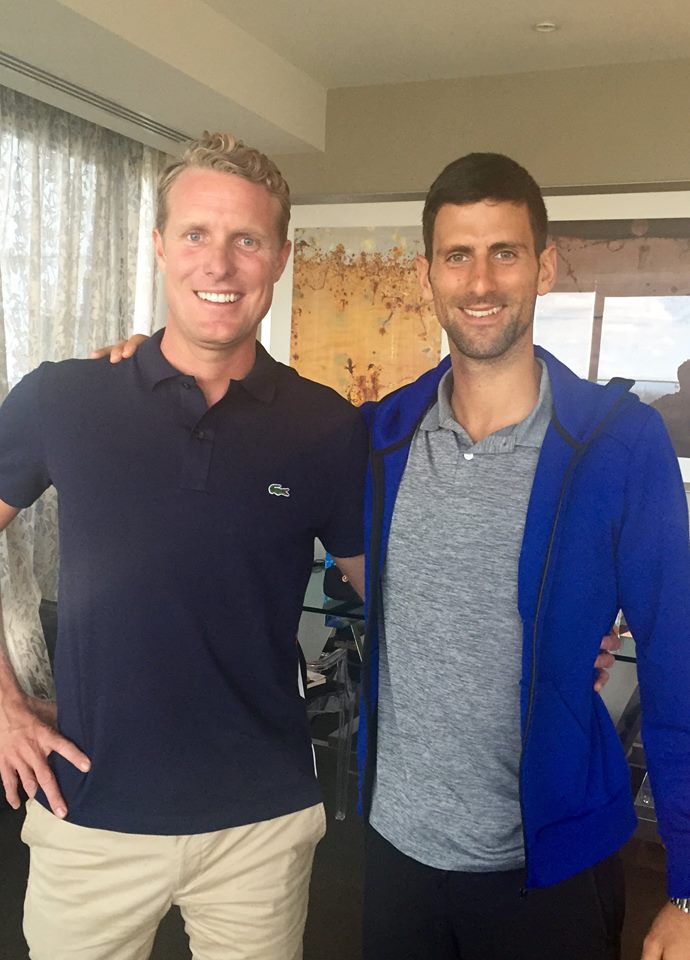 But most of all, Novak's mission to leave a positive impact on the lives of kids and people around the world is amazing. We talked about how nutrition and health can impact quality of life (and obviously performance!) for hours and hours and I am so pumped to know that he is a fan of our films and FMTV!!!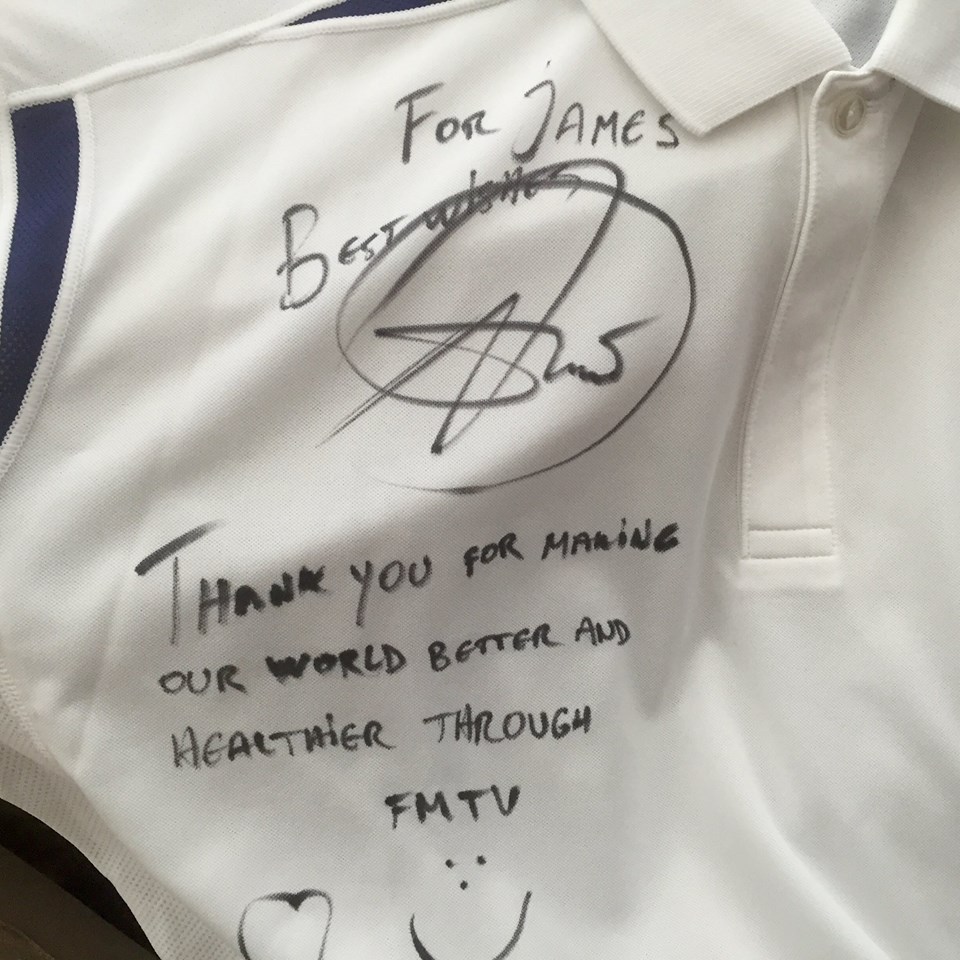 After our chat I was so inspired, I wanted to share a little more about his health story and how he became the powerhouse athlete that his is today with the help of an amazing health and diet regime.
Novak's Diet
The Independent reports that "the key to the diet Djokovic now follows is the absence of both gluten – which is present in most foods – and dairy products. He also cuts out as much sugar as possible. The world No 1's diet is based on vegetables, beans, fruit, nuts, seeds, chickpeas, lentils, healthy oils and some occasional fish.

He is meticulous about when and how he eats. Djokovic buys organic food wherever possible and cooks almost every meal himself; when on tour he always tries to stay in hotels which will let him use their kitchen."
Novak Practices Mindfulness
"After saying a short prayer before meals – to remind himself never to take food for granted – Djokovic eats slowly and deliberately. He never watches television or uses his phone or computer while eating.

His dedication to his diet is extraordinary. After winning his near six-hour final against Rafael Nadal at the 2012 Australian Open, Djokovic had a craving for chocolate, which he had not eaten for 18 months. His physiotherapist brought him a bar. Djokovic broke off one small square and let it melt in his mouth – but left the rest."
He Has A Staple Health And Wellness Routine
"Djokovic believes the diet has made him more level-headed and less anxious or prone to anger though other routines have also helped in that respect. He never skimps on sleep and always tries to go to bed at the same time, between 11 pm and midnight, before getting up at 7 am. He uses yoga and meditation and believes in "positive thinking".

His training routine away from competition rarely changes. After 20 minutes of yoga or tai chi, followed by breakfast, he hits with a training partner for an hour and a half, does stretching and has a sports massage. After lunch – when he avoids sugar, protein, and unsuitable carbohydrates – Djokovic does a one-hour workout using weights or resistance bands, after which he takes a protein drink. Another 90-minute hitting session, followed by stretching and perhaps another massage, concludes his day's physical work."

Talk about dedication, commitment, and an incredible passion for health and wellness!

Here's some photos from the event!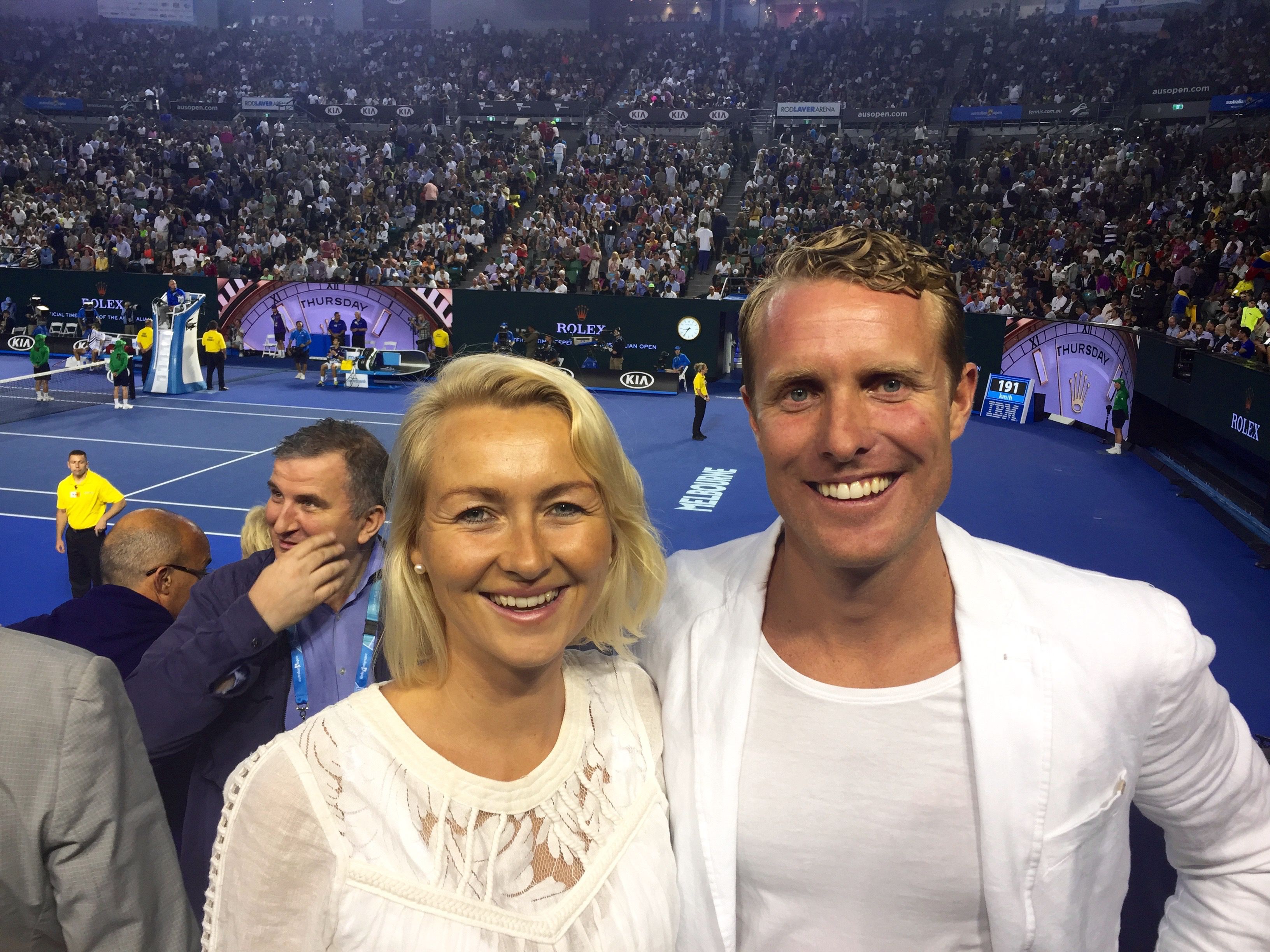 From the player's box ready for the match!
Paparazzi'd in his booth with coach Boris Becker and his team.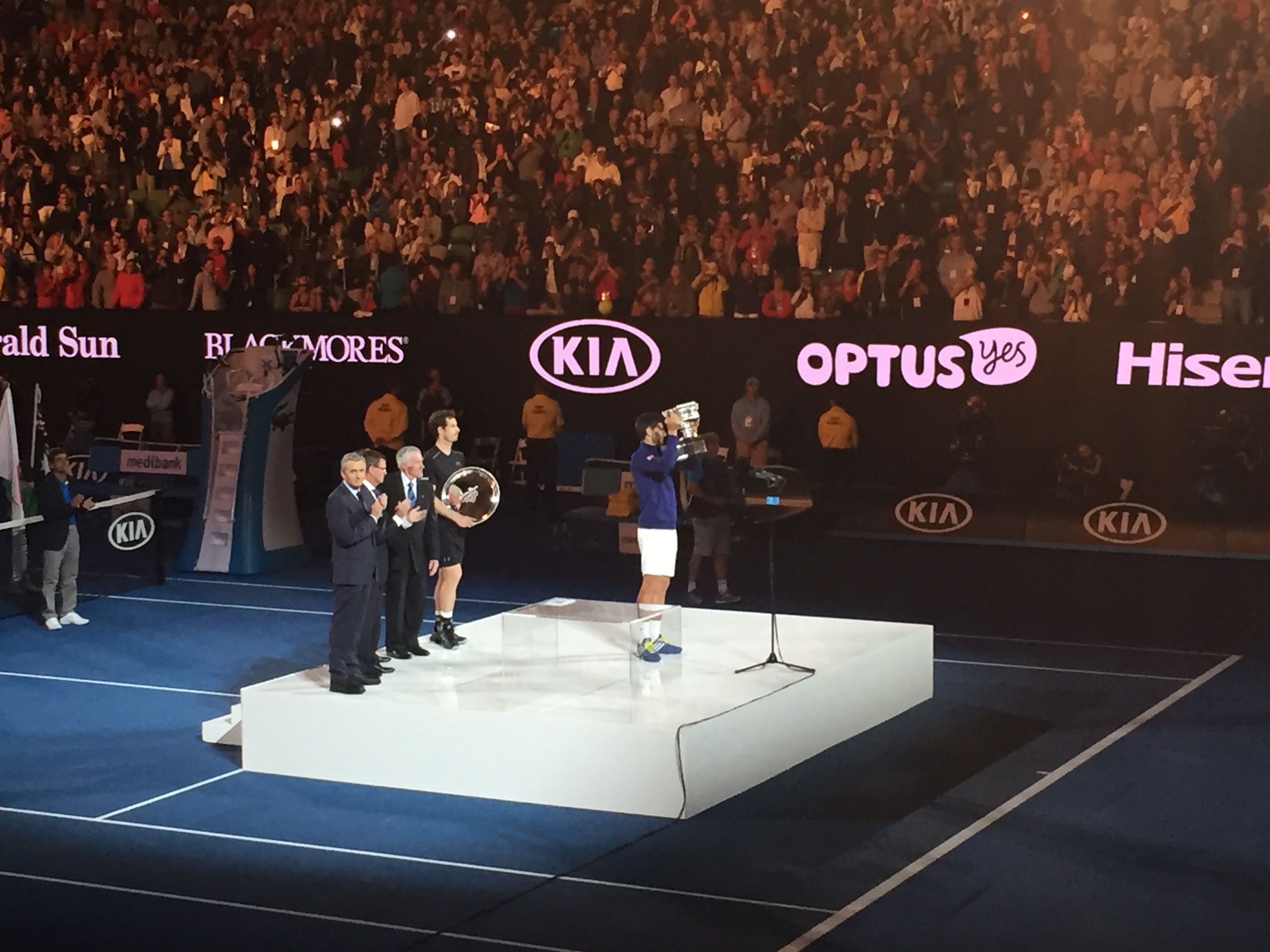 And holding the trophy after the win! It was such an incredible event and I am so grateful and blessed to have been invited.

We wish you continued success Novak and hope to meet again in the future.

James & Laurentine
Discover how to lose excess fat from your belly, face & thighs in less than 7 days with this simple ancient practice. Watch the Detox Masterclass here. Playing for a limited time!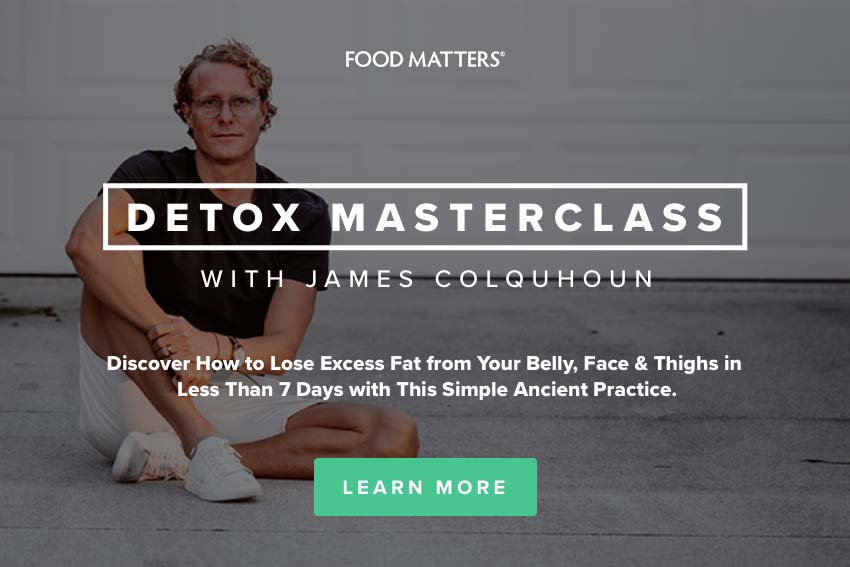 ---