Nutrition Stripped's McKel Hill Shares Her Fave Recipes!
With a clinical background in nutrition, and professional expertise as a Dietitian, McKel Hill also knows first-hand what it feels like to live with food intolerances and suboptimal health. Having overcome personal health issues using a wholefood, plant-based approach, McKel is now dedicated to helping others to achieve vitality! Her wellness site, Nutrition Stripped, has a dedicated community who are flourishing with her simple, 'stripped back' nutritional approach.

Learn some of McKel's top secrets to abundant health in this exclusive interview with the team at Food Matters!

FOOD MATTERS: It's clear from your philosophy that you love to use different and novel healthy foods. Your recipes feature so many cool new ingredients! What are your 5 essential "can't live without" staples?

McKel: That's a hard one! But if I'd have to choose, it would probably be:
Nutritional yeast

Spirulina

Coconut oil

Avocados

Bee pollen

FOOD MATTERS: We all have our weaknesses when it comes to food. We'd love for you to tell us your secret naughty indulgence… and have you 'healthified' it yet?

McKel: Chocolate in any form! Yet I don't think it's that naughty since I eat it daily with zero guilt. But chocolate pudding/chocolate mousse was definitely a favorite of mine and I have for sure "healthified" it into my Dark Chocolate Avocado Mousse that is sublime. It's full of healthy fats, potassium, fiber-rich avocados, antioxidant-rich chocolate, and can be topped with fresh berries, mint, and shredded coconut for a triple threat.

FOOD MATTERS: You talk very openly about your food and health philosophies but what does a day on McKell's plate specifically look like?

McKel: I eat differently every day, depending on my workouts, how my body is recovering, stress, sleep, hormones, etc. In other words, I eat very intuitively to try to maintain a healthy balance so I'm always feeling energetic and ready to go!

I work out very intensely first thing in the morning, so a pre-workout meal for me is fruit, coconut water, fresh juice or something high in carbs. Then post-workout I'll usually have a green smoothie of some sort with a boost of protein from one of my favorite plant-based protein powders.

Lunch is generally something quick and light, like a large salad with hemp seeds, avocado, with a bowl of soup or crackers on the side.

Last of all, dinner is probably my favorite meal of the day because I'm finished with work and I'm in total "me" mode and relaxing from the busy day. Usually, I'll have something hot that takes a little longer to cook than lunch.

FOOD MATTERS: What are five of your all-time favorite recipes?

McKel:

FOOD MATTERS: You seem like someone who would love learning and discovering more about life. What book is on your bedside table at the moment?

McKel: At the moment I'm reading I'm Not That Kind Of Girl, by Lena Dunham.

If you'd like to learn more about McKel Hill, her food philosophy and supporting wellness resources, explore her website today!
Discover how to eat your medicine to heal your gut, eliminate bloating, skin issues and hair loss as I share seven nutrition principles in this free masterclass. Running for a limited time only.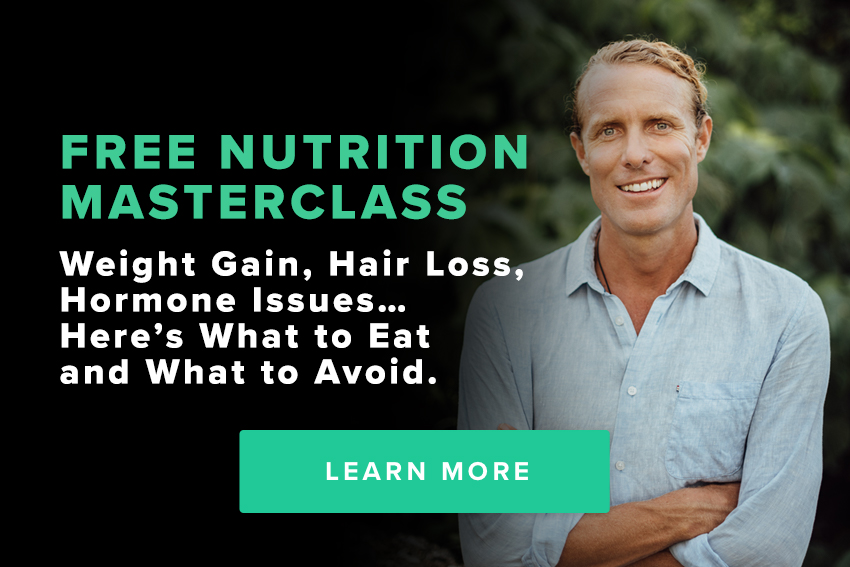 ---