Our Favorite Online Organic Foods
Do you ever find that shopping simple and healthy can get quite expensive? The health-food shops can be pricey but the tradeoff is that quality is assured.
Thanks to the explosion in demand for organic and natural products, some great discount websites have started to pop up with pantry staples at discount prices.
In the U.S. there's Thrive Market, which was founded by a good friend of mine, Gunnar Lovelace. And in Australia, we have a company called The Wholefood Collective, founded by a friend of mine since school, Laini Oldfield.
Both of these sites are simple to use, just become a member and have great access to all those staples like, chia seeds, oats, buckwheat, even peanut butter, the bulk of the non-perishables we eat when eating clean.
By buying bulk of what you really need and use, you will save yourself hundreds each year, I'm sure of it! Check out these websites now and start saving!
We live on the Sunshine Coast and we also use FreshBox for our home delivered fresh fruit and vegetables.
Click here to shop on The Whole Food Collective in Australia.
Click here to shop on Thrive Market in the US.
Shop on!
James
Do you have a passion for nutrition & natural healing?. Learn more about the Food Matters Nutrition Certification  Program here.
ENROLLMENT & BONUSES CLOSE IN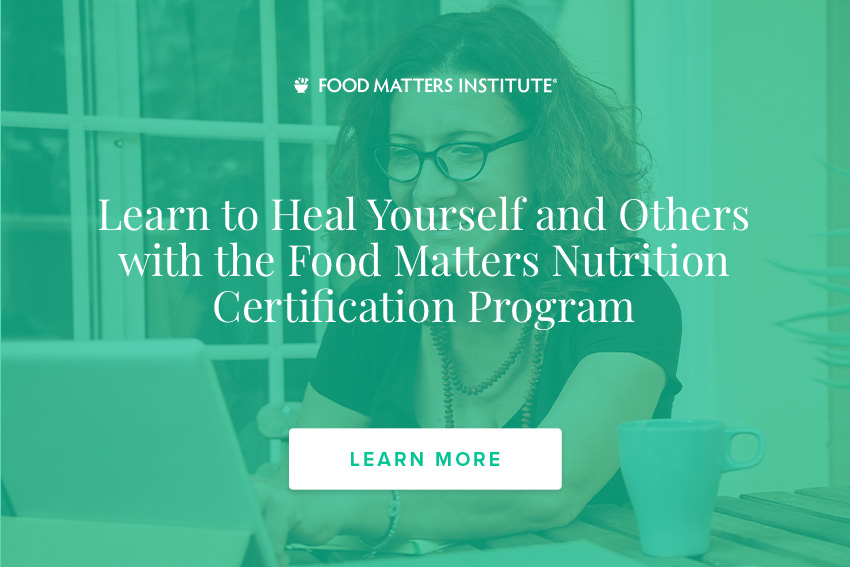 ---