Our Top Health & Wellness Podcasts!
In this beautiful, fascinating world that we live in, there's always so much to learn. But the trouble is, there's also always so much to do!

I've always been an avid lover of books and learning, however sometimes life's busy demands can get in the way. I've found that podcasts are an amazing solution to these conflicting needs. I can learn about the topics I love, whilst getting the day's jobs done!

Here's my top pick of Podcasts that I use regularly to expand my health and wellness knowledge.
Learn how to unlock your best self and delve deep into all things wellness with some of the brightest and most forward thinking minds in health.
Access the knowledge of world-class MDs, biochemists, Olympic nutritionists and meditation experts from all over the globe!
From the newest medical breakthroughs to smart daily health habits, listen as doctors and researchers share their discoveries onstage at TED events around the world.
A show dedicated to transcending human domestication, activating our invincible genetic ancestry and uncovering our true potential for better health, fitness and a richly fulfilling life.
Meet some of the world's highest functioning individuals and learn how others are living at their fullest potential.
Brought to you by Kimberly Snyder, best-selling author of 'The Beauty Detox Solution', covering top tips for living your most beautiful and healthiest life.
Flourish in all areas of your life with Dr. Northrup as she talks with other health experts and extraordinary minds.
Jonathan Fields shares inspirational and motivational conversations with world-shakers in the areas of self-help, happiness, meaning and success.
A holistic living podcast dealing with positive body image, spirituality, personal development and health.
Discover the secrets to emotional healing and leading a spiritually fulfilling life.
Deepak Chopra Radio focuses on exploring compelling and thought provoking conversations on success, love, sexuality and relationships, well-being and spirituality.
A show about conquering some of life's biggest challenges and embracing the potential for good that resides in all of us.
Justin Malik reads you posts from top performance, greatness, self-help, happiness and meditation blogs.


Podcasts have totally revolutionized the way that I discover new and exciting information… I learn on-the-go, any time, any where. What's your favorite podcast, and why?
---
If you haven't already, join our free global challenge at www.GetOffTheGluten.com to receive daily recipes & health tips, access to our private group for support and inspiration, plus before and after testing to track your progress in key areas of your life such as weight, sleep, bloating, skin-conditions, mental health and more!
JOIN THE GROUP CHALLENGE STARTS IN: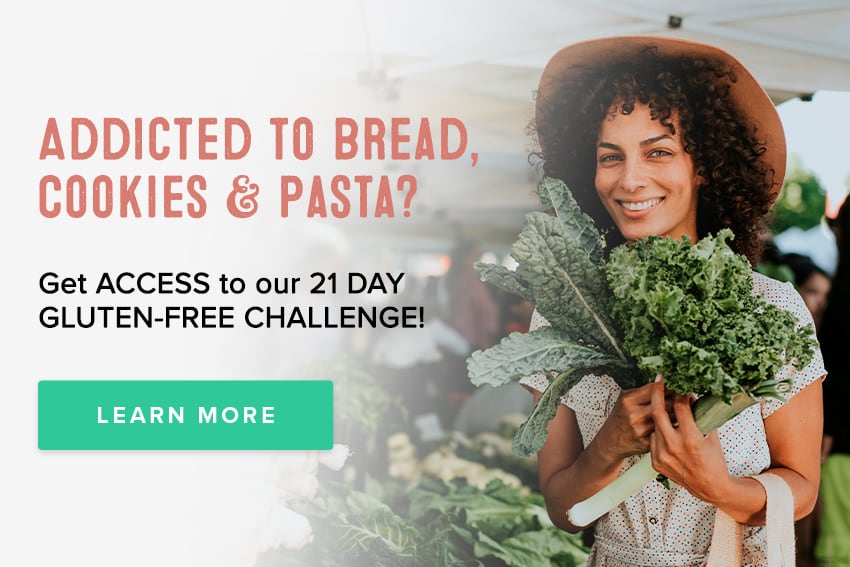 ---