Q&A With A Cancer Survivor, Mother, TV Host & Health Advocate
She's been through cancer, she's a mother, a TV host and now is on a mission to make the World a healthier place! To celebrate Sally's life and new recipe book, we sat down with her and asked her some of our favorite questions!
FOOD MATTERS: What was your ah-ha moment that changed your relationship with food?
SALLY: I had a generally healthy diet before cancer, but the a-ha moment came during my recovery after I had finished the gruelling and relentless treatment – chemotherapy, radiation and multiple surgeries. My skin was grey, my nails were brittle, my eyebrows were non-existent from the treatment and I was constantly feeling drained and exhausted so I knew I needed to do something to change that.
I had heard a lot about the benefits of leafy greens and of smoothies and how good for you they are for you, so I started adding a truckload more veggies into my diet and began to drink a supercharged smoothie every single day without fail.
I always loaded the smoothie with veggies (spinach, kale, broccoli and celery to name a few) and some fruit so I could get extra vitamins and nutrients. In a short amount of time, I began to feel better. I dropped all the excess weight I had gained as a result of baby weight (I was pregnant when diagnosed) as well as chemo weight. My hair and nails grew back stronger than before and my skin began to glow again. I realized the power of clean eating and specifically of ensuring you get as many vegetables in as you can. That's ultimately why I've been making and drinking super green smoothies ever since!
FOOD MATTERS: How would you define your food philosophy?
SALLY: I generally follow an 80/20 rule, meaning that most of the time, I eat clean, lean wholefoods. And the rest of the time, I eat what I want. How boring would life be if we couldn't indulge in a takeaway pizza or a tiramisu every now and then?!
Juggling multiple jobs, commitments, family and friends means everything I cook needs to be quick and simple – but I never forgo taste. For me it doesn't matter how healthy it is if it doesn't taste AMAZING I won't eat it. Life is too short for bland food.
FOOD MATTERS: What are your 5 essential "can't live without" staples?
SALLY:
Baby spinach, because you can have it with pretty much every meal and I put it in the majority of my smoothies.
Chilies because I am simply obsessed with spicy food and have extra chili on anything I make. I can't get enough!
Medjool dates because if I'm having a sugar craving, these by themselves hit the spot. Otherwise it's sooo easy to whip up our Salted Caramel Delights, Choc Carmel Sambos or Chocolicious Fudge Balls from Simple and Lean, my new cookbook I co-authored with my sister, Maha Koraiem. All three of these recipes use Medjool dates to sweeten them up! So yum!
Our SWIISH DELIISH Super Green Superfood Powder, which is loaded with over 40 superfood ingredients, including fruit, veggies, superfoods, probiotics, prebiotics and vitamins. As a busy mum of two little ones, a teaspoon of this everyday in a glass of cold water increases my energy, boosts my immunity and aids digestion.
I can't go past chia seeds because aside from the fact that they're packed full of nutrition, they're also filling, delicious and can be added to anything from yoghurt and oats to salads and smoothies! One of my favourite chia seed recipes is the Acai What You Did There Bowl from our new book that is loaded with acai berries and chia seeds. I'm obsessed with making it for breakfast!
FOOD MATTERS: Health myths that you would like to debunk for good?
SALLY: That healthy eating has to be expensive, time consuming and bland. Maha and I have always wanted to share with people how we cook food that is simple to make, delicious to eat and yet is lean and healthy. So many people comment on how our recipes use ingredients that you can find in the pantry or in the fridge, making it as simple as possible to get a healthy and delicious meal on the table in no time.
We believe that there's no point slaving away in the kitchen to make a meal that doesn't taste amazing and that costs hundreds of dollars in ingredients you'll never use again! One of my favorite salads that has been on rotation lately is The Debrief Salad from Simple and Lean because the majority of the ingredients are from the pantry (quinoa, pearl couscous and lentils) or staples in the fridge (red onion, shallots and feta). Simple, lean and so delicious you'll be going back for seconds and thirds!
FOOD MATTERS: What is your number one health tip?
SALLY: My number one health tip is to add veggies to as many meals and snacks as you can. Health professionals will agree that eating extra veggies each day is one of the best things you can do for your body. You don't have to slave away in the kitchen cooking gourmet vegetables either. Simply add some spinach to your morning smoothie or make a simple salad to go with your dinner. Anything is better than nothing!


Keep an eye for more from Sally as we start to share some of her amazing recipes over the coming weeks!
~~~~~~~
SUPER GREEN SIMPLE AND LEAN by Sally Obermeder and Maha Koraiem. Published by Allen & Unwin. Out now. $24.99
Do you have a passion for nutrition & natural healing?. Learn more about the Food Matters Nutrition Certification  Program here.
ENROLLMENT & BONUSES CLOSE IN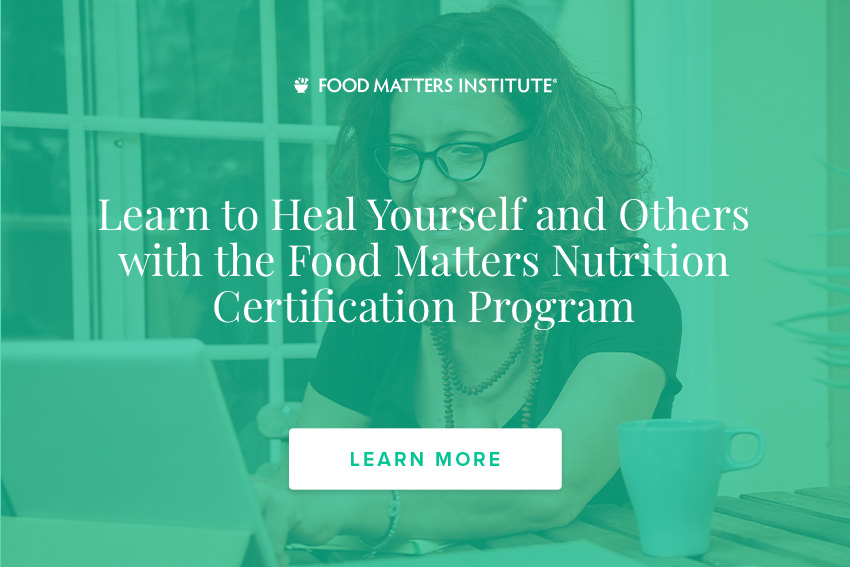 ---