Seeing Is Believing: The Story of Acclaimed Artist Who is Legally Blind
Jim Hansel is one of the most collected artists in North America. He is renowned for his paintings of nature, landscapes and Americana. He is not your ordinary artist. His story comes with a fascinating twist: he is legally blind. When he was a boy, he was diagnosed with Stargardt disease, a form of macular degeneration that affects children and young adults.
While Jim cannot make out a person's face from a foot away, he has a remarkable vision for the paintings he creates. His resilience and perseverance enabled him to continue to stay on top of his game, creating new paintings every year. He does this with technology that allows him to see the details of each brush stroke, resulting in amazing works of art.
Over the course of a year, filmmaker Mark Anderson documented the creation of Hansel's "Home of the Brave" painting, from its inspiration in a small Minnesota town, through the very first touch of brush to canvas, to the final steps of framing and presentation. Anderson accompanied Hansel to Mayo Clinic and sat in on a conference with his world-renowned ophthalmologist. Watch the first 10 minutes of this inspiring film below:
"Vision came from within, and it was just a matter of bringing it into reality, inch by inch, on a blank canvas." — Jim Hansel
Do you have a passion for nutrition & natural healing?. Learn more about the Food Matters Nutrition Certification  Program here.
ENROLLMENT & BONUSES CLOSE IN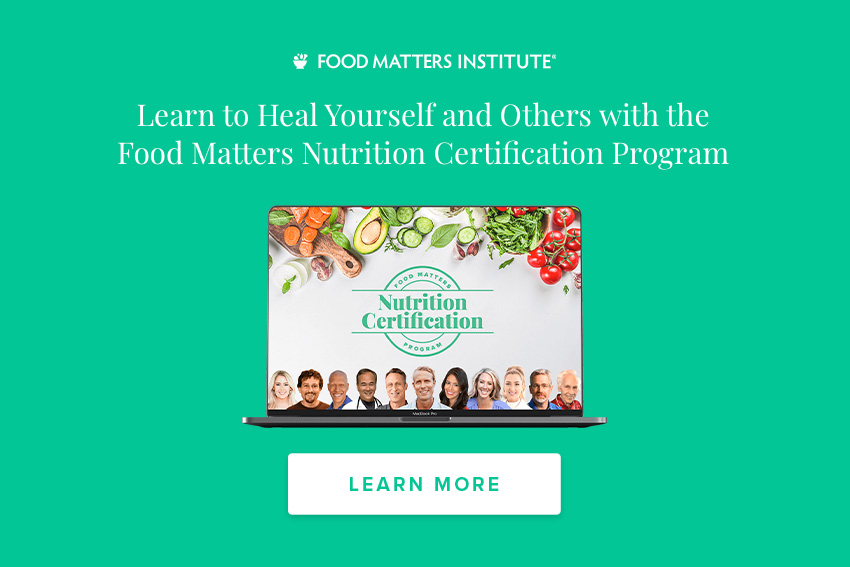 ---