The Best Essential Oils For Sensitive Skin
If you have sensitive skin, you already know caring for it isn't an easy task. You've probably tried multiple products with no success and a whole lot of irritated skin. We are stripping back to a simple skincare routine featuring some of our favorite essential oils for sensitive skin.
Some of us have dealt with sensitive skin for most of our lives; some of us have developed sensitive skin as we age or with the change of environment. Our skin is our resilient protector that is exposed to many aggressive external factors daily.
Using product after product to try and help your skin sensitivity is not something we would recommend. This could further damage your skin. We suggest that you strip back the use of anything that could be agitating and learn more about your complexion from an expert.
Each skin has its own unique properties and needs, just like your diet, and it might take some time to realize what it is that is causing your sensitivities. It might be worth chatting with a Food Matters Health Practitioner to help you pinpoint this from the inside out. Once you know what's going on internally, you can address this and will notice external results.
Once you are in a comfortable place you can try using essential oils in a natural and simple skincare routine. It's important to patch test oils with your skin before continuing use. You can learn more about skin irritants in the Food Matters Skincare Buying Guide.
Here are 3 of our favorite essential oils for skincare:
1. Lavender
Lavender essential oil has profound benefits for your skin due to its antimicrobial and antioxidant properties. It can soothe and nourish inflamed skin. Lavender oil is gentle enough to apply directly to your skin, making it great to help restore your skin's complexion.
2. Palmarosa

Palmarosa essential oil is a sweet, floral, lemony oil, also known as Turkish geranium oil due to the high geraniol content which makes it smell rose-like. It may assist with emotions, oily skin, dry skin, rash, eczema, detox, labor, scars, and wrinkles.
3. Frankincense
Frankincense essential oil is powerful for healing skin and preventing signs of aging with defense against bacteria and blemishes. It works to strengthen your skin and improve its tone.
For Topical Use Of Essential Oils
The best and safest way to use essential oils topically is by applying with a 'carrier oil'. Our favorite carrier oils to use are coconut oil, jojoba oil, argan oil or avocado oil. All of these oils also have healing properties for your skin. Read more about using oil on your skin here.
A little goes a long way. Using 2-3 drops in your carrier oil should do the trick when applying topically.
---
If you haven't already, join our free global challenge at www.GetOffTheGluten.com to receive daily recipes & health tips, access to our private group for support and inspiration, plus before and after testing to track your progress in key areas of your life such as weight, sleep, bloating, skin-conditions, mental health and more!
JOIN THE GROUP CHALLENGE STARTS IN: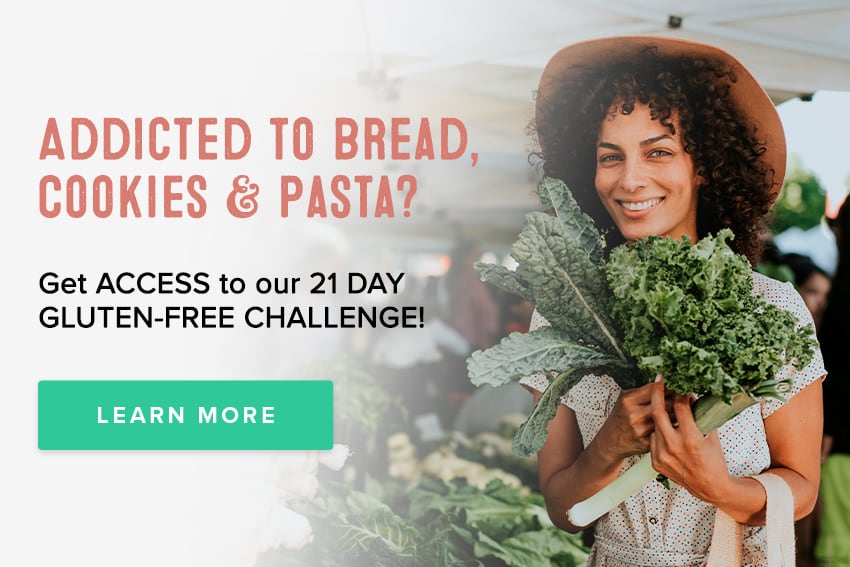 ---