The Many Great Health Benefits of Grapefruit Seed Extract
Grapefruit Seed Extract (GSE) is one of the most potent antifungal, antibacterial, and antimicrobial natural products. It is highly regarded not just for its antimicrobial effects, but for its safe usage. In 1972, Dr. Jakob Harich discovered grapefruit seed extract from processing the seeds and pulp into a bitter-tasting, highly acidic liquid. He found that the extract deactivated fungi (including yeast), parasites, and viruses. It was traditionally used in agriculture to prevent mold from growing on foodstuff. Hospitals began using the compound as an antiseptic, and it has been used in pools as a natural alternative to chlorine.
Health Benefits
Today, many individuals use the extract to treat many conditions, including:
Acne/rosacea
Psoriasis
Toenail fungus
Ringworm
Tinea versicolor
Wart removal
Lice
UTI Infections
Blood pressure
Blood sugar
MRSA
Other benefits of the extract is include fighting the common cold, flu, and yeast infections. South-West Nigeria has traditionally used grapefruit seed extract for managing weight and diabetes. In 2008, A.A. Adeneye at Lagos State University College of Medicine, Nigeria, conducted a study on rats that validated the extract's use for weight loss and blood sugar, as well as lowering the risk of cardiovascular disease. The Journal of Physiology and Pharmacology published a study in 2004 concluding that GSE has protective activity against pancreatitis.
GSE is found in natural disinfectants and as a natural preservative in products to prevent mold and bacteria contaminants. Paulraj Kanmani and Jong-Whan Rhim at Mokpo National University published a study in 2014 demonstrating a high potential for a carrageenan and GSE composite film being used for active food packaging or for antimicrobial properties as the blend showed strong antibacterial activity against food borne pathogens. Spraying chicken skin with GSE found a reduction in the numbers of Salmonella in a study published in 1998 by the Journal of Food Protection.
Natural products such as GSE were found to be an effective antibacterial for controlling foulbrood, a dangerous disease in bees (particularly honeybees), and could be used in place of chemotherapeutic products as suggested in a study published in 2004 by Veterinaria Italiana.
Side Effects and Controversy
While no side effects were reported in a 1990 study that demonstrated grapefruit seed extract's antimicrobial activity, the extract may have contraindicates with hypersensitive individuals. Nausea, abdominal pain, gastralgia, diarrhea, sore throat and headache have been reported, however few side effects are well-documented.
If any rash, itching, or swelling emerges, especially in the throat, tongue, or face, or if you are having trouble breathing or experience dizziness, seek medical attention as these symptoms could be from a rare, but severe, allergic reaction. Anyone taking a prescription medication where grapefruit must be avoided should take low dosages of the seed extract at irregular intervals.
Adverse effects by those taking warfarin were reported to the Swedish Medical Products Agency, and a 2007 study published in the European Journal of Clinical Pharmacology revealed that three GSE products analyzed contained the synthetic preservative benzethonium chloride and no actual GSE extract.
However, much controversy is not over GSEs efficacy, or the dangerous amounts of chemicals within the extract, but rather a claim that it is natural. While benzethonium chloride can be concerning for some people, small dosages taken during short intervals of time should not be cause for alarm.
Have You Ever Tried Grapefruit Seed Extract?
Discover how to lose excess fat from your belly, face & thighs in less than 7 days with this simple ancient practice. Watch the Detox Masterclass here. Playing for a limited time!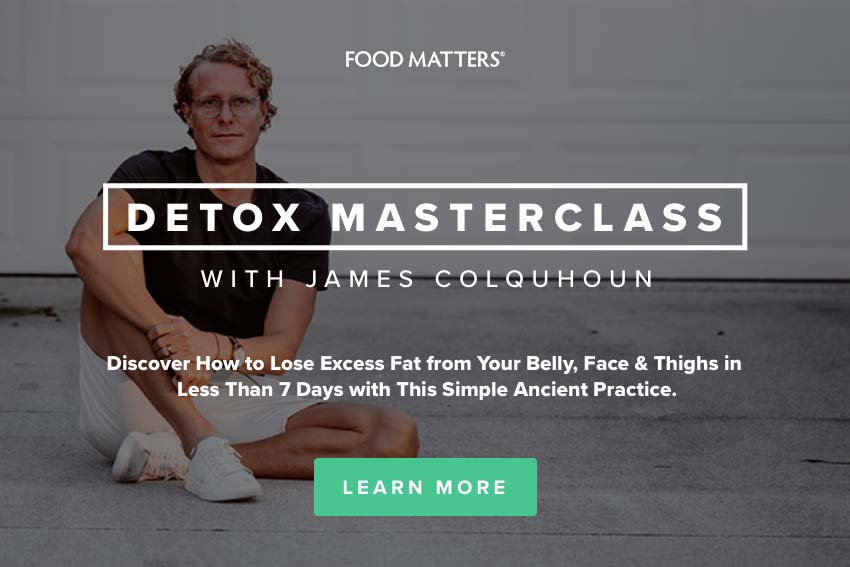 ---