These Girls Are Making A Change! (Giveaway & Recipe)
These lovely ladies were sick of feeling sick, fed up with counting calories, beyond tired from guilt that they felt after eating and were terribly confused as to why they constantly felt like this. Trapped in a whirlwind of fad diets, quick fixes and negative body image. They looked around and noticed that they weren't the only ones feeling like this! Their personal transition to better health ignited a fire in their tummy and their new passion was found! This had to be shared with the WORLD!

The Merrymaker Sister's passion didn't just stop at food; a new awareness of themselves was found and now shapes their lifestyle that they have fallen in love with. Their philosophy is all about doing what works for you and what makes you feel good - Everyone's 'healthy' is different and every body thrives on different fuel...

This is their 'healthy'...
Food Matters: What Was The Catalyst In Your Life That Made You Change Your Food Choices?
We were sick of feeling sick, fed up with counting calories, beyond tired from the guilt we felt after eating, with low self-esteem and super confused as to why we felt this way. We were in this obsessive whirlwind of fad diets, quick fixes and negative body image. When Emma was diagnosed with a gluten intolerance, this gave us the catalyst to search for a way of living and eating that worked for our bodies. In 2012, we began our Paleo journey, 4 weeks in and we'd never felt better and there was no looking back.
Food Matters: Why Did The Paleo Lifestyle Appeal To You And How Have You Benefited From It?

'Eating Paleo is eating food in its most natural form.' When we heard this, we knew we had to try it. It was one of the best decisions we EVER made. Not only did it lead us to create the Merrymaker Sisters but we've never felt and looked better.

During the first 3 months of living a Paleo lifestyle, we experienced some amazing benefits, including higher and longer lasting energy levels, weight loss and clear skin. While also ditching 3pm sugar cravings and bloated bellies. Woohoo!

These benefits are all amazing but the most exciting one of all is our new positive relationship with the food we eat. Long gone are food binges and the guilty feelings that follow afterwards. Instead, we eat when we're hungry and choose foods that are going to nourish our bodies and make us feel our bests. We now believe and promote that changing what you feed your body has the power to change your entire life. We know this because it happened to us.
Food Matters: What Does A Typical Day Of Food Look Like For You?

Yum! We love food and eating! Each day is really different! But it would usually start off with some eggs, avocado and veggies, for lunch we might have some of our Paleo bread with a salad or sometimes we just spread tahini on top! Mmm! Then for dinner it really could be anything! We're loving our slow cooker at the moment so something like our slow cooked beef cheeks with steamed greens and sweet potato chippies! Plus, if we're having a treat, we'd go for our Paleo low fructose blueberry and lemon 'cheese' cake, it's vegan friendly too and super delish!
Food Matters: Many People Think Of "Paleo" As Predominantly Meat-Based. Is This True?

Not at all! The media has portrayed paleo as carnivorous eating or a meat-eaters diet and for us, this is not true. Don't get us wrong, we love including good quality, organic meat in to our diet but our serving sizes are kept to around 150g a day (and we also like to include one day a week where we don't eat any meat!). The space on our plate that is empty from not including grains or legumes in our diet is filled with extra organic vegetable (not meat!)… so in fact… we probably eat more vegetables than a vegetarian!

Food Matters: What Hints And Tips Would You Give To People Wanting To Transition To A Paleo Lifestyle?
Don't be intimidated by the 'no list' concentrate on what you can eat and filling your plate with good stuff.
Try new food, recipes, Paleo websites, cook books, cooking styles and make the whole process fun and enjoyable.
There isn't a one-size-fits-all when it comes to Paleo. Find what works for you and what makes you feel good!
Food Matters: What's Your Favorite Dish That You've Whipped Up?

We'd love to share our 'Paleo Raw Blueberry Lemon Cheesecake' recipe with you all! It's low in fructose, looks pretty and tastes AMAZING! It's a crowd pleaser!

STUFF YOU NEED

FOR THE BASE:
1 cup raw walnuts
1 cup unsweetened shredded coconut
2 tbs. coconut oil melted
2 tbs. rice malt syrup (swap to raw honey for 100% paleo)

FOR THE FILLING:
2 cups raw cashews (soaked in water for at least an hour)
1 cup fresh or frozen blueberries (plus extra to garnish!)
1 cup coconut milk
1/3 cup coconut oil
Juice and rind of 1 lemon
2 tbs. rice malt syrup (swap to raw honey for 100% paleo)
1 tsp 100% vanilla extract

NOW WHAT:

Line the base of a 20 cm springform cake tin and grease the edges with coconut oil.

In a food processor, whiz the walnuts and coconut until a fine meal forms. Transfer the meal into a large mixing bowl. Add the coconut oil and rice malt syrup to the bowl and mix together well.

Once it's all combined, press the base into the cake tin evenly. Place into the freezer. Now for the filling. Drain and rinse the cashews and place them into the food processor along with the coconut milk, coconut oil, rice malt syrup, lemon juice, rind and vanilla powder.

Whiz until completely smooth, this will take around 5 minutes. Pour the filling on top of the base. Sprinkle the blueberries on top of the filling and press them into the filling so they are covered. Shake the tin to even out the top and place the cake into the freezer for around 2 hours or until set.

Take the cake out of the freezer and let it sit for 10 minutes. Rub the outside of the cake tin with a hot cloth and release the spring form slowly. To serve, garnish with extra blueberries and a little lemon rind! Cut into slices with a hot knife and store any leftovers in an airtight container in the freezer.

---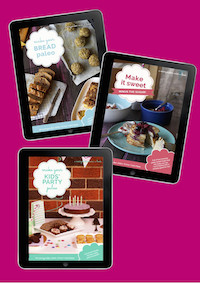 FREE EBOOK GIVEAWAY!
Get your hands on The Merrymaker Sisters brand new eBook series! This sweet little bundle includes: 'Make It Sweet - Minus The Sugar', 'Make Your Kids' Party Paleo' & 'Make Your Bread Paleo'. We have 6 eBook bundles to GIVEAWAY! Let us know how you FOLLOW YOUR BLISS in the comments below and 6 lucky winners will be chosen and contacted with their prize by Monday, September 15th!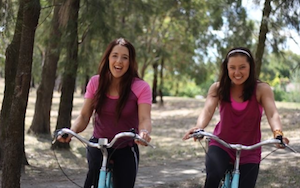 Known as The Merrymaker Sisters, Emma and Carla Papas are well-known authors, holistic health coaches, recipe developers and avid social media contributors.

They founded The Merrymaker Sisters in February 2013 based upon a shared interest in the Paleo lifestyle and general health and wellbeing. Their passion is to educate their followers about the benefits of a Paleo lifestyle and diet. They share original recipes, nutritional information and wellbeing tips through their website, blog and eBooks.

Emma and Carla believe that each and every person is here to make a positive difference, they love to inspire others to find their bliss and follow it!



Discover how to lose excess fat from your belly, face & thighs in less than 7 days with this simple ancient practice. Watch the Detox Masterclass here. Playing for a limited time!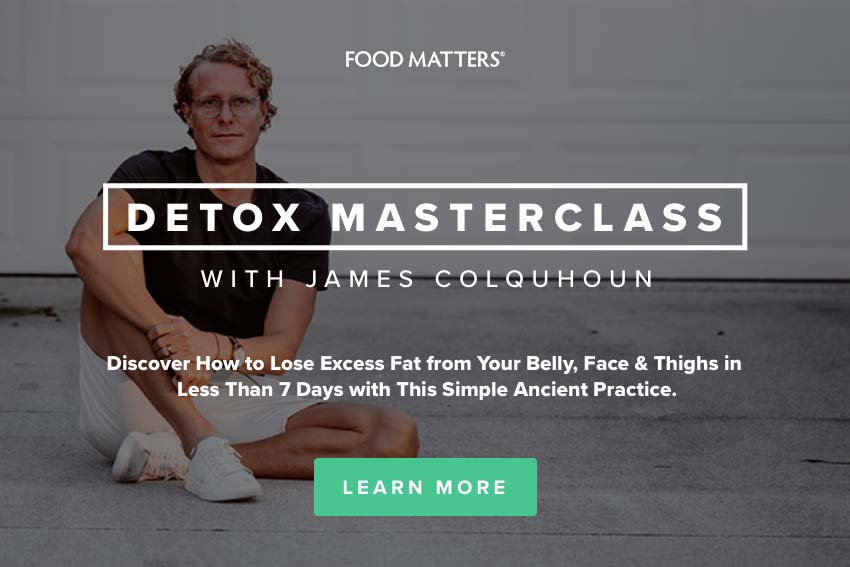 ---