Top 5 Health Benefits Of Cilantro
Cilantro, coriander or parsleys lively cousin. Whatever you may know it as, you must also know how vibrant and unapologetic its flavor is. With its fresh green hue and citrus- laced perfume has the ability to transport you from any hum -drum day to a Mexican beach, fish taco happily in hand.

Whether you already cook with it or are looking for a zestier change from parsley, you will be happy to learn that it will not only be benefiting your taste buds but your internal health as well.

Cilantro has long been used as a remedy for internal health issues and like many super foods, the use of cilantro can be seen throughout the centuries. It is said the herb was used to treat a multitude of ailments, everything from intestinal issues to bad breath as well as livening up a lazy libido. In modern times, we have found multiple uses for it aside from just giving that something extra to our guacamoles. Current research shows it's high levels of Vitamin A & C as well as rich minerals like iron and calcium can help in the lowering of blood pressure and cholesterol levels.

As well as being a powerhouse of antioxidants, cilantro's benefits for your skin, eyes and internal health are limitless. So push aside that parsley and lets leave mint out of this, it's time to freshen up your dinner plate and your breath with the other green garnish.

Here are 5 reasons why we love it!
1. Lowers Cholesterol Levels
Research shows that the consumption of coriander seeds has a significant reduction of bad cholesterol (LDL) and triglyceride levels while also boosting the level of healthy cholesterol in the blood stream. This means that it's not only used to help those suffering from high cholesterol and heart disease but can also aid as a preventative measure against heart attacks and strokes.
2. Antifungal & Detoxifying Properties
Coriander essential oil is used frequently in body cleanses and has even been used in the past to rid the body of mercury poisoning. In small doses, the oil may also be used to treat skin conditions such as eczema or mild burns and has deep cleansing and antifungal effects when used topically such as in a face mask.
3. Strong Antioxidant & Source of Vitamins
Coriander is packed full of antioxidants, vitamin A & C and minerals such as calcium. Not only will this help ward off unwanted colds by supercharging your immune system but by adding a little sprinkle to your morning eggs, it will also be benefiting your eyesight and bone health.
4. Calms Upset Stomachs
When ingested, corianders stimulatory qualities, present in its mineral base aid in the relaxation of contracted muscles, caused by indigestion and diarrhea. It has a high presence of antimicrobial compounds such as Borneol and Limonene and which also aid in soothing bowel issues, nausea, and vomiting
5. Relief of Menstrual Pain
That's right ladies there is a cure! And a natural one at that! Coriander is a natural stimulant and regulates proper secretion from the endocrine gland. This hormonal impact means it has the ability to help regulate your menstrual cycle and reduce associated pains such as cramping and an overactive bowel.
How Do You Love To Use Cilantro?
Discover how to eat your medicine to heal your gut, eliminate bloating, skin issues and hair loss as I share seven nutrition principles in this free masterclass. Running for a limited time only.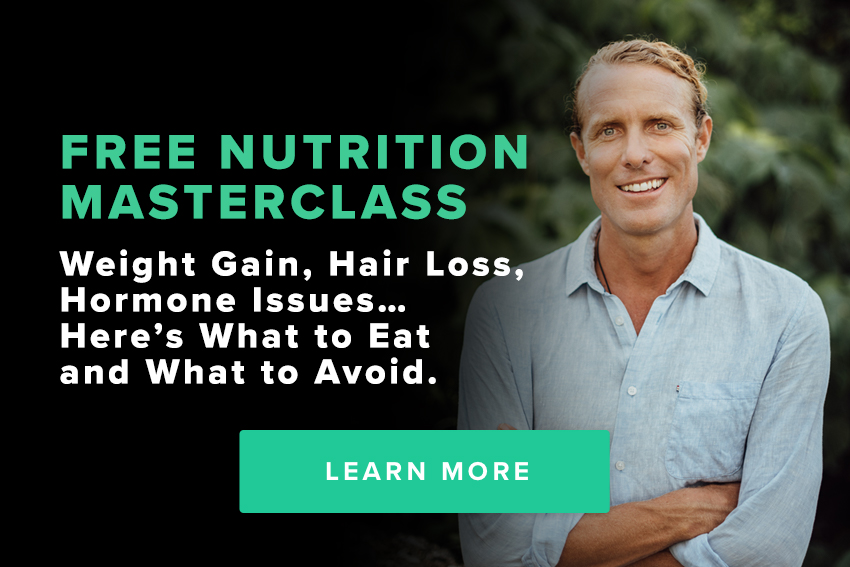 ---