Top Films For The Avid Green Thumb
Are you a curious green thumb eager to learn more? Are you interested in permaculture design or urban agriculture? We know that among the Food Matters community there are a whole bunch of you who love to get your hands dirty! Or maybe there are some who are not quite sure where to begin. Either way, we promise you this list of films will get anyone inspired in the garden.
"The Organic Life" is a year-long chronicle of life on the farm. The film shows not only who grows your food, but also how it is grown. We've all seen the end product at farmer's markets, grocery stores, and restaurants; however, rarely do we think about what actually transpires in the 200-some days it takes your local farmer to produce that heirloom tomato. The film focuses on one young farmer, filmmaker Casey Beck's boyfriend, Austin Blair, and tells their story, thus allowing the viewer to delve into this issue and experience over the course of one hour the low points and ultimately the joys that surface over a year of farming
Even if you have never built a garden or gotten your hands dirty before, you will learn the secrets of real soil creation – partnering with the life in the soil! Geoff will take you through every step of the process and explain in detail how to do it yourself.
A documentary film that examines the role of urban farming in America and asks how much power it has to revitalize our cities and change the way we eat.
"What's On Your Plate?" is a witty and provocative documentary about kids and food politics. Over the course of one year, the film follows two eleven-year-old friends from New York City as they explore their place in the food chain. Sadie and Safiyah talk to food activists, farmers, and storekeepers, as they address questions regarding the origin of the food they eat, how it's cultivated, and how many miles it travels from farm to fork.
A film that inspires us to live Hawaii and love Hawaii through food. "Ingredients Hawaii" tells the stories of Hawaiian food communities who are growing inspiration to reclaim culture, human health & environmental sustainability in surprising ways.
"The Greenhorns" documentary explores the lives of America's young farming community – its spirit, practices, and needs. It is the filmmaker's hope that by broadcasting the stories and voices of these young farmers, we can build the case for those considering a career in agriculture – to embolden them, to entice them, and to recruit them into farming.
Permaculture is a system for sustainable living on earth that benefits all creatures and supplies all the needs of humanity. Learn how to apply your design skills by observing, analyzing and harmonizing with the patterns of Nature. Discover the theory, and then see the examples in action in this unique video.
Common Weeds & Wild Edibles Of The World
An instructional video on how to safely and sustainably harvest, clean, and prepare the most common weeds and wild edibles of the world.
This film showcases various small, permaculture gardens with Geoff explaining how they function and interact with other elements. Then we go on a Permaculture Garden Blitz. Geoff and a team of students renovate an established garden – the permaculture way - over a period of three days. The client wants food security and to grow as much at home as possible. Geoff and his team plan the ultimate food growing solution.
Author and Educator Leonie Shanahan has built dozens of edible school gardens over the years and has been a positive influence on children and their new, healthy eating habits. Leonie's years of study in the fields of horticulture, permaculture, and organic gardening is translated into a passion for the health of our children and the need to make a difference by creating organic, edible gardens full of health and abundance in every school and in every backyard.
Discover how to lose excess fat from your belly, face & thighs in less than 7 days with this simple ancient practice. Watch the Detox Masterclass here. Playing for a limited time!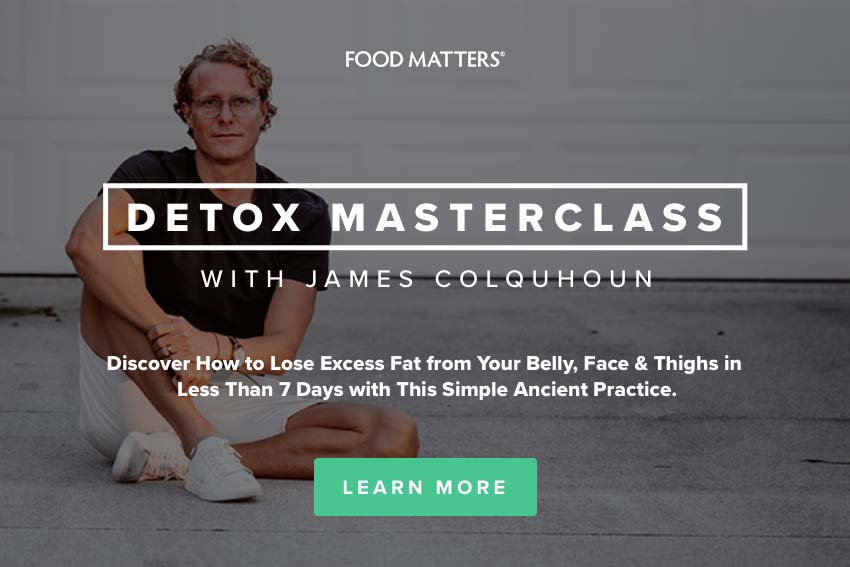 ---