NOW LIVE: Episode 4 - Whose Goals Are We Chasing?
Episode 4 - Whose Goals Are We Chasing? is NOW LIVE!
Start watching Episode 4, here now > >
The daily commute, an overflowing inbox, impossible deadlines - there are so many reasons we become overwhelmed. But it's time to take a step back to look at your life and redefine your goals and your overall broader mission in this world... are you ready?
In this episode, you'll discover:
The impact of technology and having to be "on call" across so many different social platforms
The danger of continually setting goals and how this can lead to a circle of always chasing something more
How to redefine the goals you have set so they align with your purpose and passions
Why following your dreams is the one clear path to find true fulfillment and happiness
Plus much, much more
You'll hear from Rich Roll, who at the age of 40, out-of-shape and working himself into the ground, decided to make a change. Now he's a world-renowned ultra-endurance athlete. You'll also hear from experts like Koya Webb, Gabrielle Bernstein, Philip McKernan, and more.
Start watching Episode 4 and prepare to be inspired > >
Do you have a passion for nutrition & natural healing?. Learn more about the Food Matters Nutrition Certification  Program here.
ENROLLMENT & BONUSES CLOSE IN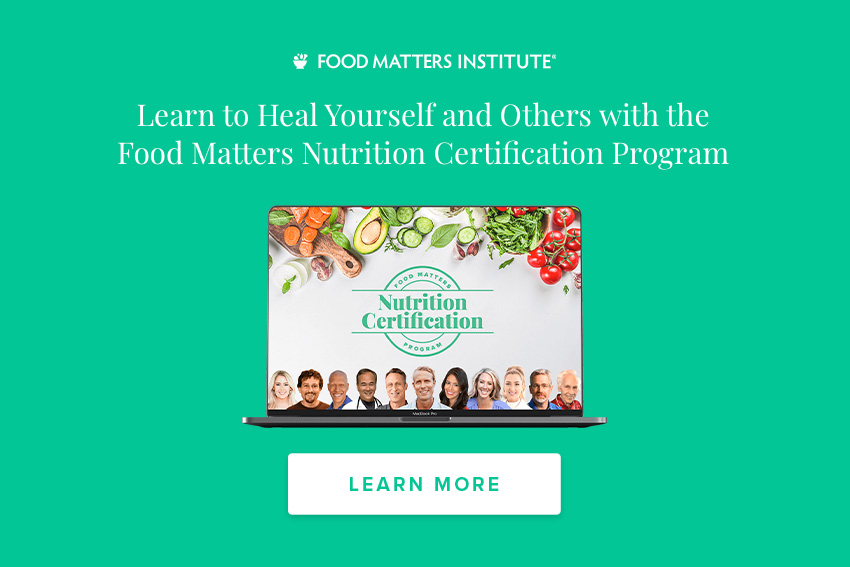 ---