NOW LIVE: Episode 5 - The Art of Fulfillment
The final episode of TRANSCENDENCE is here - Episode 5: The Art of Fulfillment, is now live!
Please note, all episodes will only be live until midnight Sunday, November 11 (Pacific Time) so make sure to tune in this weekend.
Start watching Episode 5 here, now > >
Out of 7 billion people, there is only one you, with your own perfectly unique mission and purpose - fulfillment is when you share that with the world to discover deeper lasting happiness.

In this episode, you will learn:
The three steps to take when finding fulfillment

The questions to ask of yourself to ensure you're living on purpose

How to discover and define true success for yourself

Plus much, much more
We'll hear from John Robbins, a man who was groomed to follow in his father's footsteps but chose to walk away from inheriting a billion dollar company to find his own purpose. Plus, we'll hear from more inspiring individuals who have broken free from modern systems to discover a life that is more fulfilling and more aligned with who they are.
Do you have a passion for nutrition & natural healing?. Learn more about the Food Matters Nutrition Certification  Program here.
ENROLLMENT & BONUSES CLOSE IN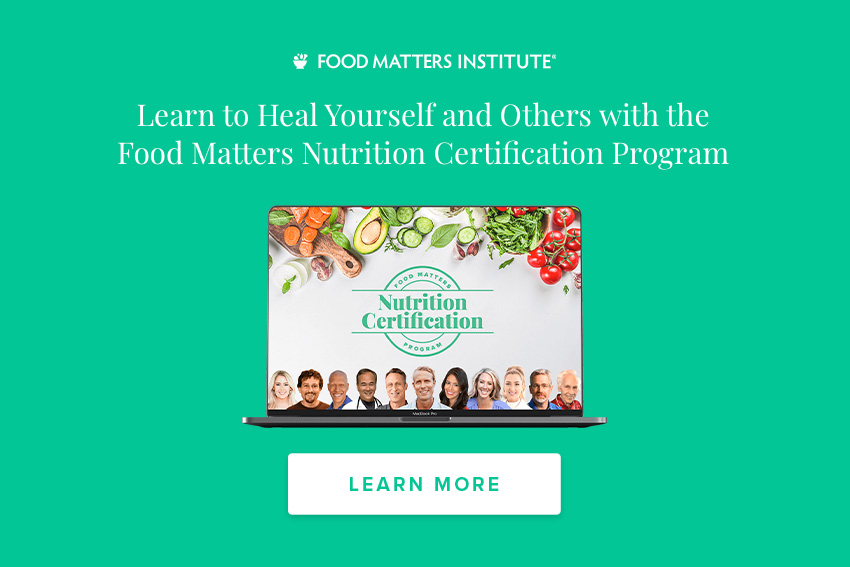 ---