Welcome to Food Matters! New? Start Here!
Thank you for visiting the NEW Food Matters website!
This update has been a looonnng time coming.
Being our online home for sharing life-saving health and wellness information since 2008, we were pretty attached to Foodmatters.tv. But we also knew it was well overdue for a deserving makeover. Having gone through its awkward teen phase, it has now blossomed into its sexier, more refined version….
Say hello to foodmatters.com!
Minus a few delays that couldn't be prevented, our powerhouse development team have been working day and night to bring some exciting new features to life. Battles with perfectionism, digital bugs, and a bit of back and forth with functionality ideas, and it's FINALLY here!
Aside from the fresh new look, you might be wondering what else is new?
Well! We're not just a pretty face. Your experience of Food Matters is about to go to the next level with these uber cool features:
1. Create A FREE Account
Love a recipe? Need to save an article for later? You can when you sign up for a free Food Matters account! Simply click the login button at the top right, then press "sign up". Easy!
You can also create a personalized news feed by following your favorite authors. Just click 'follow' on their Author Profile at the bottom of one of their articles or recipes.
Simply want to leave a passing comment on an article? You can! We're still using the same commenting system, so you can interact with us through your Facebook profile. No login required.
2. Explore And Filter Recipes According To Your Dietary Needs (Or Your Cravings!)
We heard you loud and clear with this request! Whether you're vegan, raw, paleo, gluten-free or a mix of many, we've filtered our recipes so you can create amazing meals tailored to your needs, or simply whip something up to curb a specific craving. Healthy ice-cream, anyone?
3. Read About The Articles That Matter To You Most
Just like recipes, we've made sure you can find what you're looking for when it comes to articles too. Interested in natural therapies, easy health tips, or ready to dive right into the need-to-know health hazards? Simply select a category from the drop down menu to direct yourself to the articles that matter to you most.
4. See What's Trending
Keep up with the Jones' and discover the hottest health topics of the week with the new Trending Tags section! Find it on each recipe and article page. Pick a tag to be directed to the latest information about that topic.
5. Find A Practitioner That Really Gets It
It's now even easier to find the practitioner of your dreams. They may not look like McDreamy, but the practitioners in our directory can help you achieve a level of health you've never imagined possible! Find the directory under "More" at the top of the page, or see the Practitioner Directory here.
6. Book A Health Retreat That Can Transform Your Life
While you're navigating the 'More' tab at the top of the site, make sure to take a look at the health retreat page for your getaway inspiration. We're all for holidays here at Food Matters, but combining a healing experience with your next break from work - now that's what we're talking about! Explore our options and start saving the date.
7. Join The Newsletter
Not exactly a 'new' update, but if you've ever had a case of 'FOMO' or are known for being the go-to health guru in your network of friends - jump on our newsletter. Each week we're sharing brand new articles, health tips, hot products, recipes and special event notices so you'll never be left in the dark on the latest in health. Simply sign up at the bottom of the homepage (you'll get 12 FREE recipes too!).
8. Live Chat Support
You may notice a little pop-up on the bottom right of your screen. That right there is someone waiting and ready to assist you with any and every enquiry about health and wellness that you may have. Got gut health issues? We can help. Need a healthy recipe for your birthday? We've got you covered. Pondering life's biggest questions? We'll do our best to assist you! Jump on to be connected to a real person who truly cares about helping you reach your health goals, 24/7.
9. Connect With Us On Social
Our Live Chat Customer Service Angels love to help you, but if you're looking to connect with like-minded people on a global scale, make sure to join our social media channels! Facebook, Instagram, Pinterest - we've got them all. We can't offer you a cup of tea over the internet, but with over 3 million people, you're sure to connect with someone on a similar health path to you. Plus, turn on notifications from us on Facebook to never miss an announcement!
We've put a lot of time, effort, and most importantly love into the new Food Matters site. It was built specifically with you in mind, so please let us know what you think in the comments below!
Discover how to eat your medicine to heal your gut, eliminate bloating, skin issues and hair loss as I share seven nutrition principles in this free masterclass. Running for a limited time only.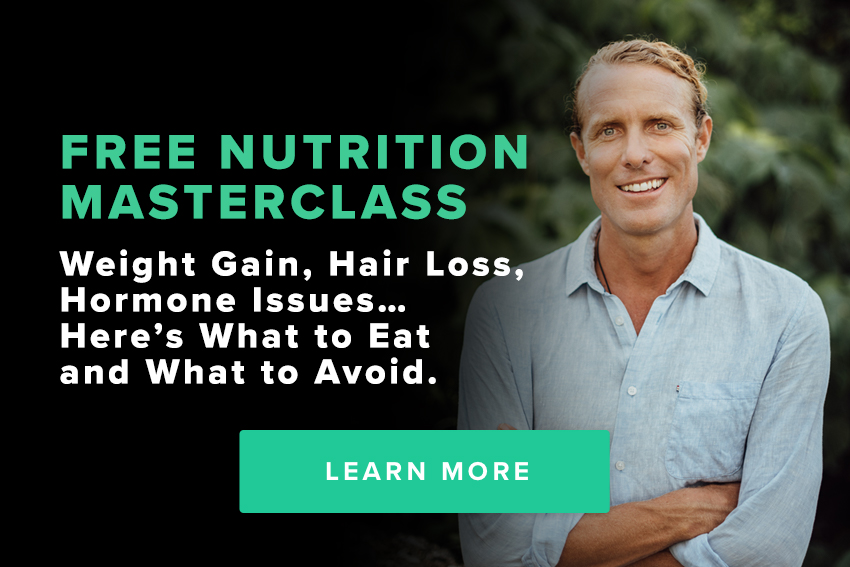 ---