What if Work and School Made Us Track Our Food and Exercise?
While many students worry about the infamous Freshman 15, Oral Roberts University in Oklahoma has taken their concerns to a whole new level. Administration will monitor student fitness levels via Fitbits and will consider fitness when grading them. The school has traditionally focused on the whole person - physical, emotional, academic and spiritual - so their approach of including physical fitness during grading comes as no surprise. Students have received a physical fitness grade for years although they graded themselves and were not graded by staff. The ORU president, William M. Wilson, observed that students have already purchased more than 500 Fitbits from the school and believes that this shows that students are happy about the change.
Fitness Assessments At Coker University
Even so, ORU's approach is far from extreme. In 2011, Coker University in South Carolina decided to include fitness assessments for incoming freshmen. The change came at a time when South Carolina received the dubious distinction as the eighth-fattest state in the nation with an obesity rate of 32 percent. The school president, Robert L. Wyatt, emphasized the need for students to live healthy lives. He backed his words with actions, losing 100 pounds over the years. Students and staff alike responded to him because they knew his weight loss story.
In addition to the fitness assessment, the school has already implemented more nutritious meals, increased involvement in wellness programs and sports, meetings with dietitians and strength training programs, to name a few.
One graduate indicated that students enjoyed the school's new approach to fitness, no matter what shape they were in. Students further expressed their pride at achieving immediate fitness results while having fun at the same time. Even so, the staff was directed not to threaten or judge students, instead using less competitive sports. While the school initially planned to install public scales around the campus, they rejected that idea, citing concerns about eating disorders.
Research Supports Combining Exercise With Academics
Studies further confirm the benefits of exercise when it comes to school. For example, when Purdue University began tracking students who exercised at their new rec center, they found that those who worked out received improved grades, according to a study in the Wall Street Journal. In the fall of 2013, the students who went to the gym at least 64 times during the semester averaged 3.20 GPAs while those who did not go to the rec center received average GPAs of 3.07. The results were similar when comparing students who worked out during their first semester at the university with those who did not exercise during their inaugural semester.
A Fitness Program Leads To Outcries Of Racism
Lincoln University, a school with mostly African-American Students in Pennsylvania, created a plan to force students to take a fitness class if they did not have a BMI of less than 30. The idea was met with vocal attacks. While the school's intentions were commendable, opponents challenged it on the grounds of racial prejudiced since about half of all African-American women over the age of 20 are considered obese according to the BMI system. However, the school justified the ends, if not the methods, of the program.
Additional Disadvantages Of Tracking Exercise Habits
Some opponents of these programs believe that the practice of tracking exercise and eating habits is too invasive, labeling it as "George Orewellian" in scope. While they like the idea of encouraging students to be healthy, they feel that this approach is too controlling.
What Are Your Thoughts On This Concept? Share In The Comments Below!
---
If you haven't already, join our free global challenge at www.GetOffTheGluten.com to receive daily recipes & health tips, access to our private group for support and inspiration, plus before and after testing to track your progress in key areas of your life such as weight, sleep, bloating, skin-conditions, mental health and more!
JOIN THE GROUP CHALLENGE STARTS IN: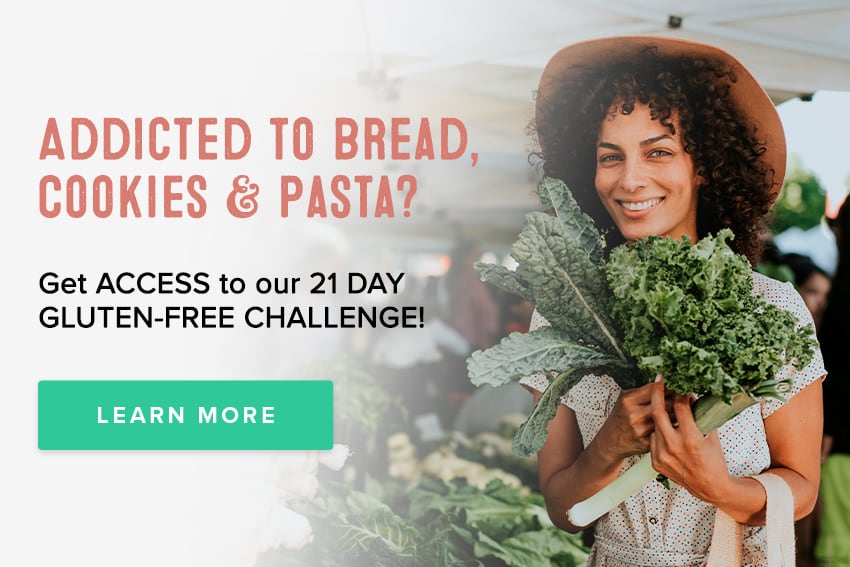 ---