Why You Should Be Eating Cactus, Superfood of the Desert
Eating cactus sounds like the starting plot to a Hunter S. Thompson film, or like a wellness retreat gone wrong, but according to researchers, this hearty houseplant could be the key to reducing inflammation and supercharging hydration. So in honor of this incredible plant, we're diving deeper.
Here's why you should be eating cactus, the superfood of the desert.
Eating Cactus: An Aztec Staple
Spikes aside, cactus has been a devoured food for centuries. Its first known consumption dates back to Aztec culture, and they're now a staple crop in Mexican culture. Just one look across the country and you'll discover nopales, the common word for paddles of the prickly pear cactus, in every market, grocery store, or growing in backyards. Mexicans eat them grilled, in tacos, salads, soups, pickled, as a dessert, and as juice, but they are also a hero ingredient in many beauty and skincare products.
It seems that only in recent years that the wellness space is devouring this culinary (and aesthetic) sensation.
Health Benefits of Cactus
You've got to know how to cook it, because a missed spike could have dire consequences, but the health benefits of this food outweigh the potential risk. Studies now show that the fleshy part of the cactus plant holds widespread health benefits, but most noticeably the anti-inflammatory properties and the potent antioxidants. One particular element to note is the high levels of vitamin C, which contributes to these health benefits, as well as supporting a robust immune system. One cup of raw cactus contains about 14 calories, 1 gram of protein, and 2 grams of gut-friendly fiber.
Health Benefits of Cactus Water
As the desert descends into droughts that can last for many years, cacti have an incredible capacity to be able to retain moisture. Drinking cactus water kind of has the same effects on us. Some dietitians recommend cactus water to those who struggle to keep up their water intake throughout the day, as it's more flavorful so helps to retain hydration. And while you miss out on the fiber content, you also gain an additional intake of magnesium and potassium - two essential nutrients that are challenging to find.
How To Eat Your Cactus
The first time I tried cactus, it was in a taco from a food truck that I stumbled across in Los Angeles. It was the height of the modern vegan movement and quite possibly one of the best tacos I've ever eaten. I'm not saying everyone should travel out to LA for a cactus taco of their own; there are some easy ways to incorporate these health benefits into your day-to-day.
Restaurants across the world are beginning to bring cactus onto the menu, particularly those serving traditional Western fare. From healthy pizzas to superfood bowls, there's something for everyone. But if you don't live in the desert and can't pick yourself a fresh spear for dinner, market providers are starting to offer cactus options. From raw cactus you can prepare yourself, to cactus chips for a healthy snack, there's an endless opportunity when it comes to cactus.
Our advice - stay true to the roots and sautee the flesh, then serve it in some TexMex cuisine. And look, I know it sounds like the next fad in a long line of goop-esque wellness trends. But don't knock it til you try it.
Take the stress out of cooking with 21-days of guided meal plans, shopping lists, and nutrition support. You'll find all of this, and more, in our signature Clean Eating Program.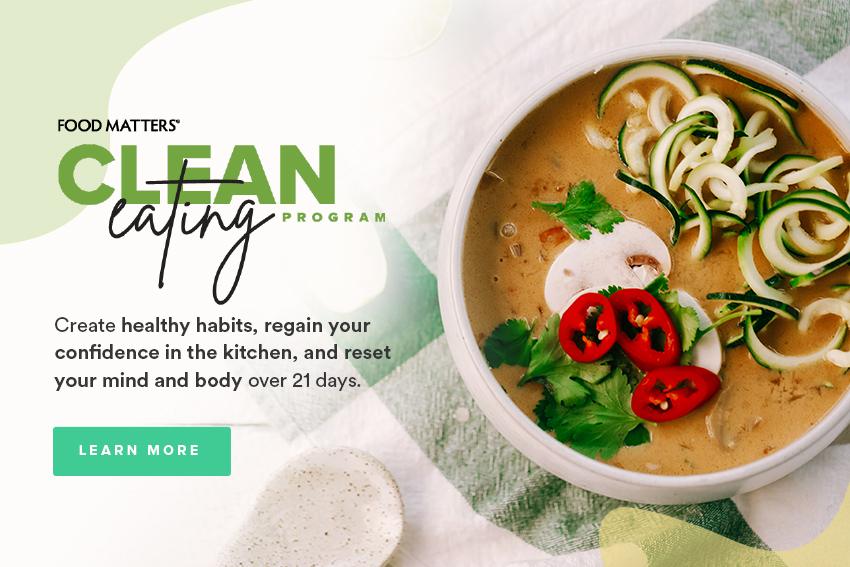 ---