Wild & Free: Episode 2 Now Live
Join us in Episode Two of WILD & FREE as we explore a treehouse made famous in a film, a life of living off the grid, and a step away from the status quo. Meet Eric, who helped his wife pursue her dream of living in a unique home.
After discovering Vanuatu on a sailing trip and spending a month in the country, the couple sought out their slice of paradise not far from the capital of Port Vila, where they could build a sustainable, self-sufficient treehouse perched high in the jungle canopies. Not only have they learned how to live off-the-grid, but the husband and wife have learned the importance of living in a community; the sharing of local food, and how to live in peace and harmony.
They have also learned the challenges of life in Vanuatu; the challenges of no money, and the challenges of stepping away from a traditional take on life. Yet, they have found Vanuatu had everything they needed to create their dream, from building supplies to food to nourish them. The dream was always attainable, because for Eric, "living in peace has great value."
Missed an episode? Catch up here.
Let us know what you think in the comments below!
Take the stress out of cooking with 21-days of guided meal plans, shopping lists, and nutrition support. You'll find all of this, and more, in our signature Clean Eating Program.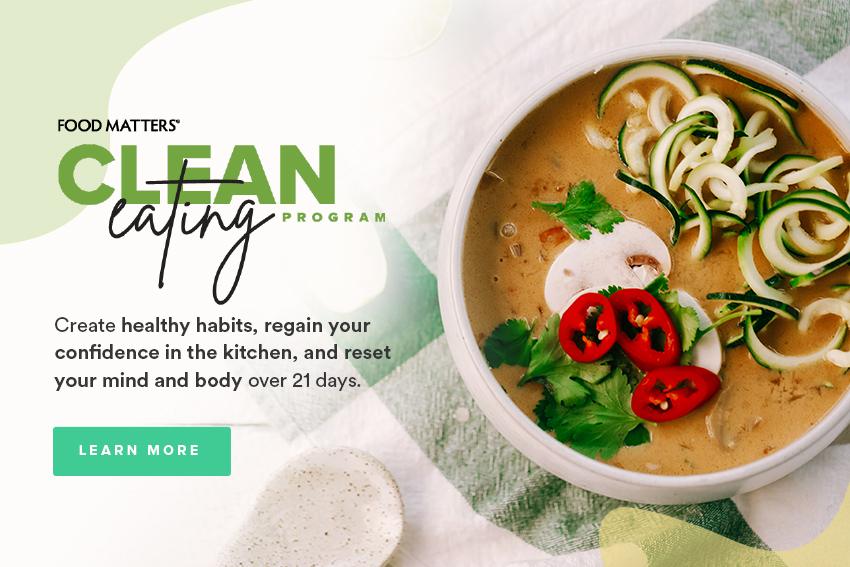 ---