How To Eat To Save Your Life with John Robbins
Listen on the
food matters podcast
WATCH THE VIDEO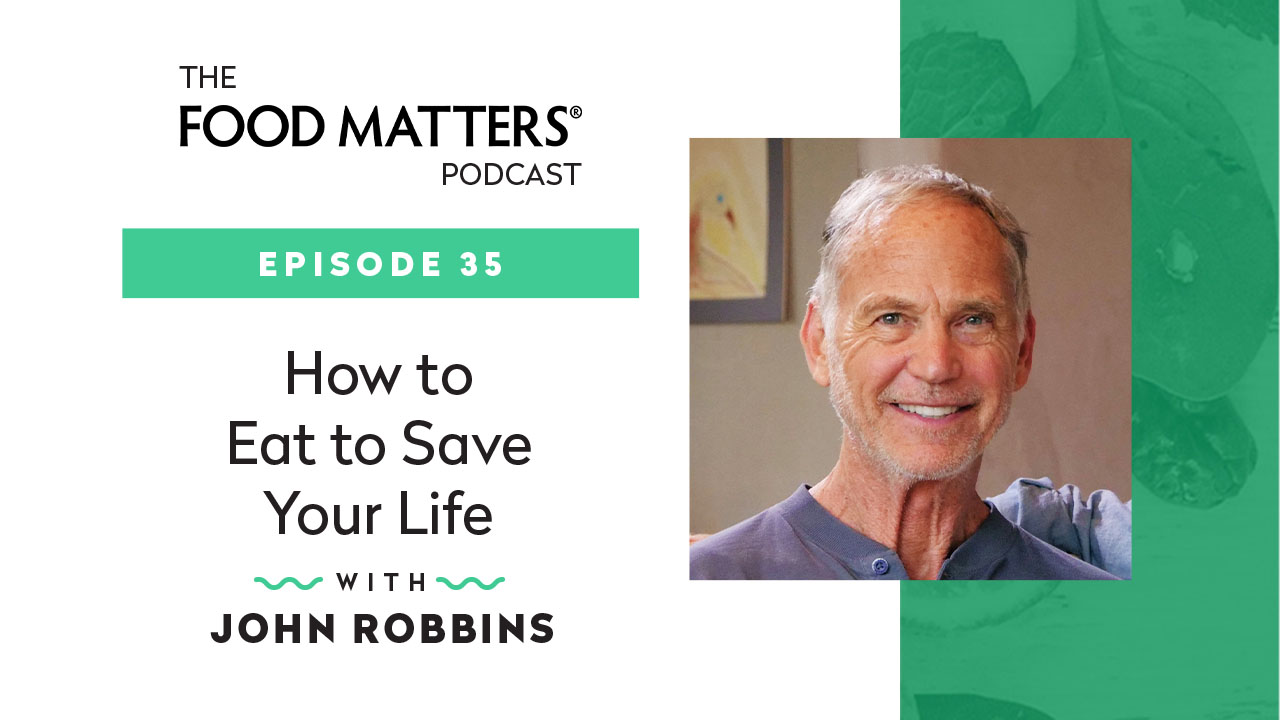 What impact is your diet really having? Are the foods you eat harmful, or could they be saving your life?
We are facing a growing epidemic of diet-related chronic diseases and a climate change crisis, both of which are linked to high meat consumption. What we eat impacts our health and the health of our children. But its impact is much bigger than that. It also affects the entire planet. The truth is, you can actually make a big difference to your health and the planet and it starts with your knife and fork. In this incredible conversation with John Robbins you'll discover the flaws with mainstream nutrition advice, how to eat less meat and more plants, and ways you can make more conscious food choices.
John Robbins has written 9 books, selling more than 3 million copies including the game-changing book Diet for a New America. With his son and colleague Ocean, John serves as co-host and co-founder of Food Revolution Network and is the star of an upcoming documentary that we're very, very excited about.
In this week's episode with John Robbins, you'll discover:
The flaws with mainstream nutrition advice.
Ways to bring more plant-based foods into your diet.
How our current meat consumption is impacting our health and the planet more broadly.
How the modern diet is leading to higher rates of disease.
Foods to avoid and include to combat inflammation
Simple ways you can make more conscious food choices.
And much, much more.
This conversation with John is insightful, shocking, and inspiring, and amid uncertainty, he gives us hope for the future. If you're ready to turn over a new leaf in life, this is the podcast for you.
Episode resources:
Watch Transcendence documentary series featuring John Robbins (film)
Learn more about John Robbins (website)
Learn more about Food Revolution Network (website)
Diet for a New America (book)
Top 6 sources of plant-based protein (article)
7 nutrients you may be missing on a plant-based diet (article)
Simple ways to eat more veggies (article)
50 ways to shop healthy on a budget (article).
If you enjoyed this podcast, please share it with your friends and family on social media or leave a comment. We'd love to hear from you, and hear about your experience with eating more plants and making more conscious food choices.
---