Healing Foods, Herbal Remedies & Ancient Nutrition with Daniel Vitalis
Listen on the
food matters podcast
WATCH THE VIDEO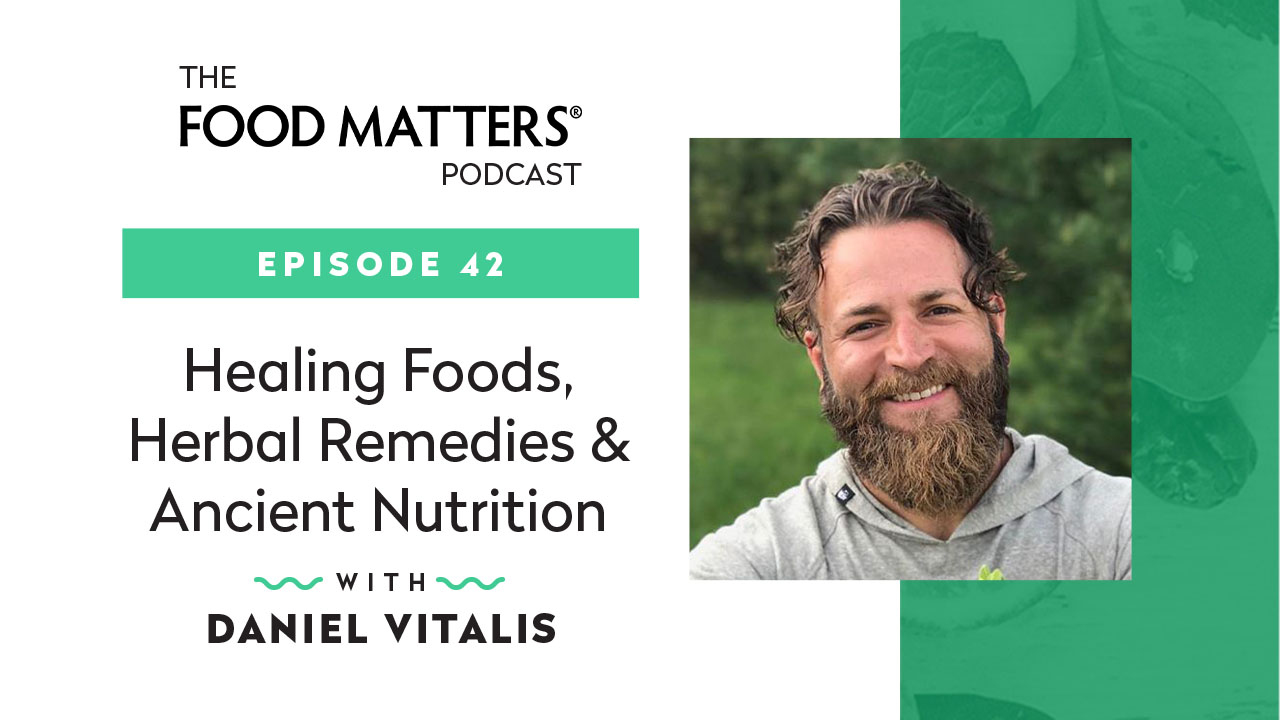 What does it mean to live like a modern caveman? And how can this help us fight disease?
It's an extreme take on the idea of 'rewilding yourself', but it's something that hunter-gatherer Daniel Vitalis explores in this exclusive podcast episode.
In this conversation, Daniel shares what he believes to be some of the greatest causes of disease, how our food sources became overly 'domesticated', and how we can have a truly healthy human experience. Discover some of the most powerful medicinal foods you can find in nature, and learn how to practically apply this approach to your daily life.
Daniel is the host of WildFed, a Registered Maine Guide, writer, public speaker, interviewer, and lifestyle pioneer. After learning to hunt, fish, and forage as an adult, Daniel created WildFed to inspire others to start a wild-food journey of their own.
In this week's episode with Daniel Vitalis you'll discover:
Some of the greatest causes of modern disease.
Why a domesticated lifestyle is having damaging effects on our health, and why we need to follow in the footsteps of our ancestors.
Simple ways to rewild your diet to better your quality of life.
Some of the most powerful healing foods you can find in nature.
Plus, so much more.
It was so wonderful to talk with Daniel Vitalis again after his enlightening interview in Transcendence 2, and we couldn't wait to put his teachings into practice. Discover one of our favorite re-wilded recipes in the episode resources after you've finished today's episode.
Episode resources:
If you enjoyed this podcast, please share it with your friends and family on social media or leave a comment. We'd love to hear from you, and hear about your experience.
We'll see you next time!
---