A 10 Minute Flow to Relieve Tension & Tech Neck
In honor of International Yoga Day, we wanted to gift you an easy 10-minute flow that we could all benefit from, from time to time.
Have you been spending more time indoors lately, hunched over a screen, and less moving your body in the way that you're meant to? Then this short yoga flow is perfect for you!
You're not the only one feeling cramped from the confines of a home office, but with limited opportunities to really stretch and reset it can feel claustrophobic to even be in your own body. In the next 10 minutes, you'll stretch out every corner of your soul and allow your energy to flow free again, all while relieving your body from the aches, pains, and tension of makeshift desk work.
After all, yoga doesn't need to be chanting and meditation - it's here to make you feel good in whatever way you need.
Looking to dive deeper into more holistic lifestyle content? It sounds like you need to explore the Food Matters YouTube Channel.
Discover how to lose excess fat from your belly, face & thighs in less than 7 days with this simple ancient practice. Watch the Detox Masterclass here. Playing for a limited time!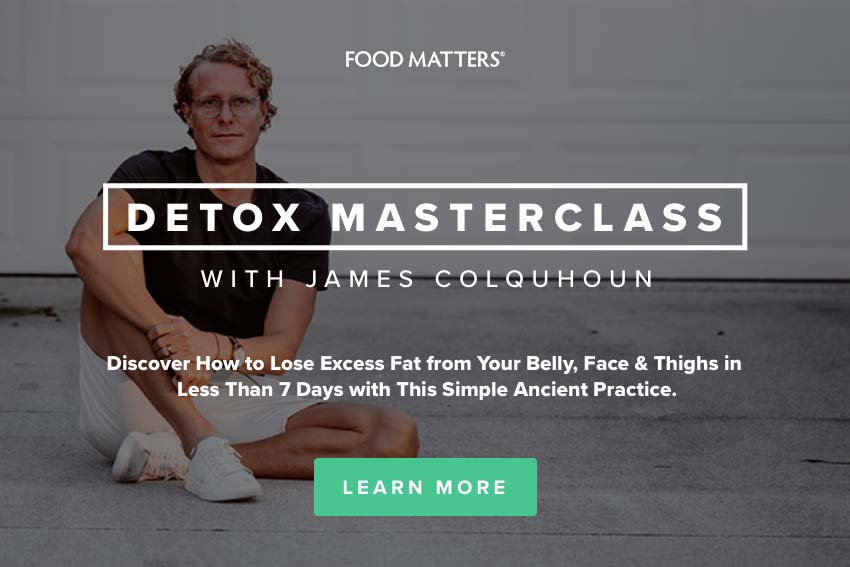 ---