4 Soothing Teas For the Nervous System
Utilizing the goodness of herbal tea and its therapeutic components is one of the most effective ways to nourish your nervous system, as well as prevent stress from having an ill effect on your health. It is inevitable that stress, anxiety, or depression will be a part of our lives at some point, to some degree. We can, however, adopt coping mechanisms to support our nervous system: meditation, exercise, or snuggling up on the couch with a book and a cuppa!
1.
Chamomile - Matricaria recutita
Chamomile is the ideal remedy for people who suffer from IBS-type symptoms, which tend to be exacerbated in times of stress. For our digestion to be working optimally, our nervous system needs to be in a relaxed state - which chamomile works directly on promoting. Chamomile is generally safe to use on children and also has such a powerful anti-inflammatory action that it can be useful in treating any condition where inflammation is present.
2. Passionflower – Passiflora incarnata
The part of the passionflower plant used in herbal medicine is the leaves, as this is where the most medicinal properties are concentrated. Passionflower is considered one of the most gentle, safe, and effective botanicals used in Western herbal medicine. It is useful for insomnia due to its gentle sedative properties and has been found to ease headaches, settle restlessness, and improve mood.
3. Oats - Avena sativa
Oats are a gentle nervine, or nervous system supporting herb, used widely for insomnia, depression, and anxiety. The aerial parts of the plant are harvested just before they go to flower, and these parts are used for their medicinal benefits. Oats are often prescribed in times of stress, fatigue, and nervous exhaustion. The medicinal benefits also come from the nutrients found in the oats plant - B vitamins, zinc, calcium, and manganese.
4. California Poppy - Eschscholzia californica
California poppy effectively relaxes the nervous system, promoting a gentle sense of calm. It has also been found to reduce spasms and act as an analgesic (pain reliever). California poppy is useful for gently regulating sleeping patterns and reducing hyperactivity in children. It is a wonderful herb for people who get migraines, nervous bowel, or insomnia.
The Mayde Tea Serenity blend is a handmade organic blend of calming herbs that have been specifically formulated to support and nourish the nervous system. If you're in Australia and want to try Kate's favorite blends, head here and use the coupon code maydematters to get 10% off your purchase.
Take the stress out of cooking with 21-days of guided meal plans, shopping lists, and nutrition support. You'll find all of this, and more, in our signature Clean Eating Program.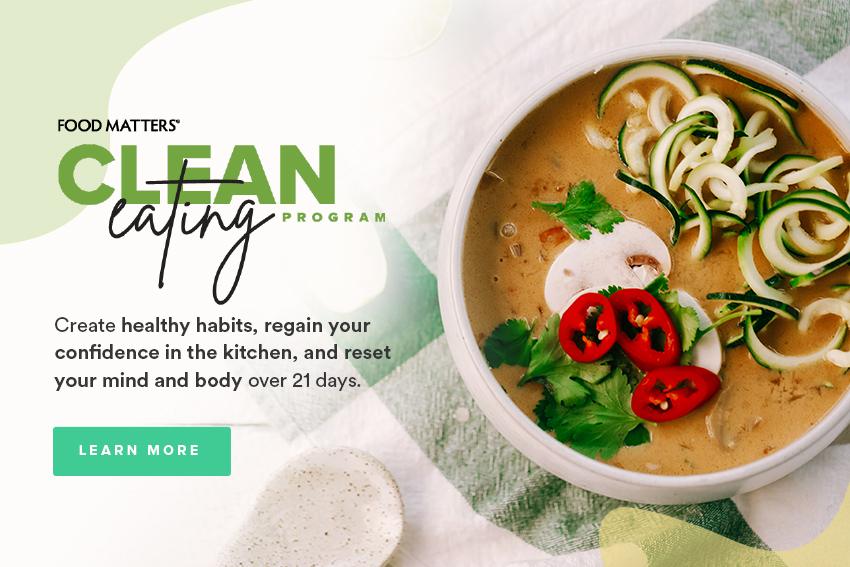 ---