5 Healthy Snacks The Experts Eat
Looking for snacks that are convenient, healthy and taste great? When we're looking for healthy inspiration we turn to the experts! So we sourced 5 snack ideas from the health experts themselves to give you some deliciously nourishing ideas!
1. Jon Gabriel - Raw Chocolate
Weight Loss Expert and creator of The Gabriel Method, Jon Gabriel enjoys a raw chocolate treat as a snack! Simply combining raw cacao, cocoa butter, a natural sweetener such as coconut sugar, and your choice of add ins for example, nuts, seeds, spices, goji berries, and coconut. Click here to see Jon create his favorite combination.
2. Kris Carr - Nutrient-packed Trail Mix
Kris Carr is a New York Times Best Selling Author, Wellness Activist and Cancer Thriver using raw vegan foods to nourish her body to wellness. What's one of her go-to snacks? A trail mix! Perfect for travelling, to keep in your bag, or simply to throw together when you're feeling peckish. Simply combine your favorite nuts and seeds with various add-ins like sulphur-free dried fruits, coconut flakes or a little high quality dark chocolate! Kris loves brazil nuts, walnuts, cashews, goji berries, dried mulberries and cacao. See her recipe here!
3. Jason Vale -
Energizing Juice
It's no surprise the Juice Master himself, Jason Vale would love a juice for a delicious pick me up! The combination of hydration and easy to absorb vitamins and minerals makes for a nutrient-rich snack, any time of day! Just juice your favorite fruit with plenty of vegetables or try these combos from Jason's Juice Master recipe collection!
4.
David Wolfe - Ultimate Raw Smoothie
Superfood expert David Wolfe is passionate about raw foods! One of his go-to meals to keep him going? A raw smoothie of course! Learn more about David's Ultimate Raw Smoothie here.
5. Vani Hari (Food Babe) - Energy Bars
Vani Hari, aka Food Babe investigates and shares information about what is really hiding in the American food supply. Not your average energy bar, these wholefood, homemade energy bars are loaded with energizing goodness, containing none of the usual toxic, artificial and highly processed ingredients of regular energy bars. Choose your own combination of nuts, seeds, fresh dates, oats or buckwheat groats, and coconut oil or make Vani's here!
What are your healthy go-to snacks?
---
If you haven't already, join our free global challenge at www.GetOffTheGluten.com to receive daily recipes & health tips, access to our private group for support and inspiration, plus before and after testing to track your progress in key areas of your life such as weight, sleep, bloating, skin-conditions, mental health and more!
JOIN THE GROUP CHALLENGE STARTS IN: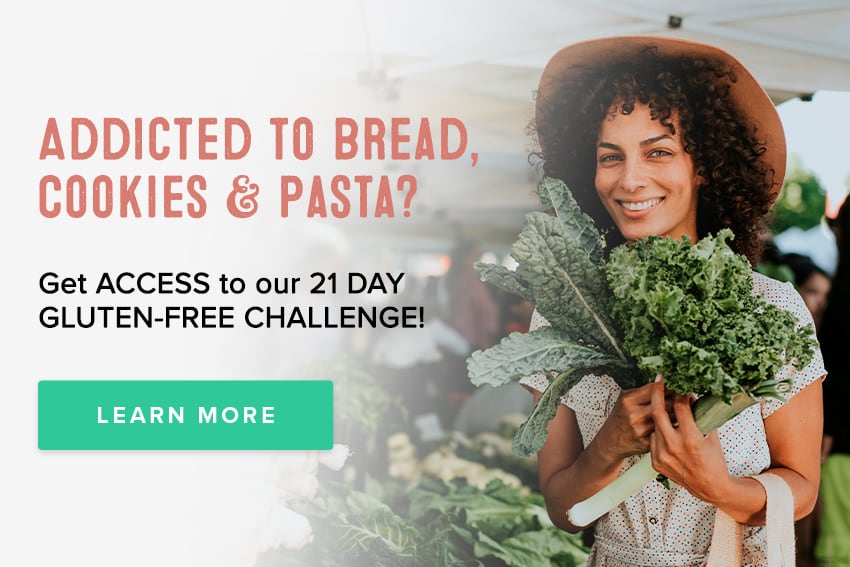 ---