5 Important Ways MSM Could Benefit Your Health
If you've watched "The Beauty Diet" By David Wolfe, you will have heard David mention this compound within some of his sensational recipes. So what, exactly, is it and why is it so great?
Technically, MSM is an abbreviation for methyl-sulfonyl-methane, which is an organic sulfur compound. This compound is the third largest nutrient found in the human body and is found in all vertebrates. MSM is also an ingredient found in quite a few foods: meat, dairy products, as well as vegetables.
The clinical use of sulfur as an adjunct in our diet is becoming progressively more recognized as an important tool for optimizing health. MSM is already well known for its joint health benefits, but it may be important for a whole host of other reasons as well.
Certainly, diet is the primary tool for reducing your risk for chronic degenerative diseases.
But The Practical Question Becomes, How Do You Obtain The Needed Sulfur From Food Grown In Depleted Soils?
Rod Benjamin is the director of technical development for Bergstrom Nutrition, the largest producer of the highest quality MSM that is produced by distillation purification.
Read on as we list some of the most appreciated benefits of this amazing water soluble nutrient.
The Importance of Sulfur
According to Mr. Benjamin: "Dr. Stanley Jacob said DMSO – and MSM together with that – in his opinion is much more of a therapeutic principle. It's similar to exercise or proper nutrition. Instead of that singular focus that is so prevalent within the drug or pharmacy per se, it's much more of a therapeutic principle, which is overall body wellness [opposed to treating a specific symptom or ailment]."
Sulfur is just now becoming more widely appreciated as a really critical nutrient, without which many other things don't work properly. And most people are probably not getting enough sulfur from their diet anymore.
For example, sulfur plays a critical role in detoxification, and also in inflammatory conditions. For detoxification, sulfur is part of one of the most important antioxidants that your body produces: glutathione. Without sulfur, glutathione cannot work.
Sulfur is found in over 150 different compounds within the human body. There are sulfur components in virtually every type of cell, so it's extremely important.
MSM Improves Your Body's Ability to Make its Own Antioxidants
As I mentioned earlier, sulfur plays an important role in the production of glutathione—one of the most important antioxidants that your body produces. Glutathione also serves important functions for detoxification. Without sulfur, glutathione cannot work. So, while not an antioxidant by itself, part of MSM's action is to improve your body's ability to make its own antioxidants.
It also provides support for all sorts of structural proteins, where sulfur is an important component. According to Dr. Benjamin:
"[G]lutathione has two different states within your body. There's reduced glutathione and oxidized glutathione. The ratio of those two signifies the overall oxidative status or the ability of your blood plasma to address oxidative stress. MSM improves that overall ratio. In other words, you have much more reduced glutathione that's able to deal with these free radicals. That's, I think, kind of the key of how MSM really – and DMSO also does the same thing – by controlling that oxidative stress or protecting from the oxidative damage can have these therapeutic [benefits]."
5 Key Benefits Of MSM
From increasing your energy levels to helping with conditions like allergies and asthma, MSM performs a series of important functions in your body every day. Let's look closely at some of the most important ones.
1. Key Source Of Sulfur
Sulfur is perhaps one of the most important nutrients required by our body as it is present in the amino acids which are in turn the basic building blocks of protein.
It also has a series of other healing and preventive properties for the human body. MSM happens to be the best form of sulfur which can be consumed both in the form of food products as well as dietary supplements.
2. Bone And Joint Care
MSM is a beneficial nutrient for your bone health, helping conditions like arthritis, rheumatoid arthritis and osteoarthritis.

Being a calcium phosphate dissolved, MSM helps in breaking up the unhealthy calcium deposits in the body that are the root cause of degenerative diseases.
In addition, taking adequate supplements of MSM helps in:
Improving joint flexibility
Reducing pain and swelling
Reducing stiffness
Improving circulation
Improving cell vitality
3. The Detoxification Effect
MSM considerably increases the permeability of your cells, which means that it increases the cells' capability of flushing out excess fluids and toxins. This mechanism has a very important detoxifying effect, making way for essential nutrients into your system and thereby improving the overall functioning of your cell membranes.
4. Skin And Hair Care
The sulfur provided by MSM produces generous quantities of collagen and keratin, both of which are vital for healthy hair and nails. In fact, MSM is often referred to as the 'beauty mineral' owing to its ability to add to enhance the thickness and strength of nails as well as hair in a very short span of time.
Moreover, research also shows that MSM is quite helpful in the treatment of skin conditions such as:
Psoriasis
Eczema
Rosacea
Dermatitis
Acne
Dandruff
5. Natural Energy Booster
We just explained how MSM increases the permeability of our cells. Owing to this increased permeability, these cells then need a lesser amount of energy to deal with the accumulated toxins. Moreover, due to the detoxification, it becomes easier for the body to absorb nutrients, which in turn reduces the amount of energy spent on digestion of your food.
Other benefits:
Helps in conditions like asthma
Helpful in allergies
Helpful in maintaining a proper pH balance
Helps cure gastrointestinal issues such as diarrhea, nausea, constipation and hyperacidity
Helps reduce snoring, when taken diluted with 16 percent water content
Helps conditions like cramps, headaches and muscular pain, especially caused by hormonal imbalance
Heals carpal tunnel syndrome
Helps balance your blood sugar level
Reduces overall stress levels
Sulfur-Rich Food Alternatives
Ideally, you'd be best off getting your sulfur needs filled from the foods you eat. However, this can be a bit of a challenge these days. There's been a transition away from many traditional foods that have been the big sources of sulfur, like collagen or keratin, which we just don't eat much nowadays.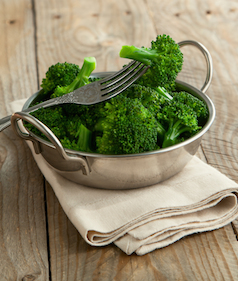 You can perhaps get enough if you cook down bones from organically raised animals into a bone broth and drink the broth regularly (or use for soups and stews). The connective tissues are sulfur-rich, and when you slow-cook the bones, you dissolve these nutrients out of the bone and into the water. According to Mr. Benjamin:
"MSM is in almost all raw foods. It's in leafy green vegetables. Interestingly enough, there's MSM in beer and coffee. Actually, it's been identified as one of the main flavoring constituents in port wines... raw milk has the highest naturally occurring content of MSM."
One caveat is cooking and pasteurization. While MSM is stable to extremes of pH and temperature, it volatilizes and turns to gas very easily. It's also very water soluble. So when cooked at high temperatures, it simply wafts off in the steam. That's why it's easily removed during cooking and processing. Pasteurization cuts the MSM content by approximately 50 percent. So, in order to ensure you're getting the most MSM from any food, it must be either raw or as minimally processed as possible.
Is MSM for You?
As you know, I am very cautious about recommending supplements, as I believe you're best off getting your nutrients from healthful, whole organic foods. But, I'm also realistic, and I understand a perfect diet is hard to come by these days, so some supplements I believe can be quite beneficial. MSM would fall into this category. It would make sense that, if you're suffering from a decrease in normal dietary sulfur, supplementing with something that's relatively safe and inexpensive would make a lot of sense.
As I've said, sulfur is an emerging stealth player in nutrition and for a variety of mechanisms, including the detox and anti-inflammatory pathways. Remember, if you don't have enough sulfur in your diet, you're not going to be able to naturally produce glutathione, which is absolutely essential for removing heavy metals and many of the toxins you're exposed to.

Have You Ever Tried MSM? What Have Your Experiences Been?
Get access to the entire Food Matters Film Library. Start watching here.