5 Ways To Feel Energized During The Work Week
1. Move Your Rocking Body
Do exercise you enjoy and make it FUN! Do it solo for some quality YOU time, or with an upbeat friend for extra accountability. Great ways to get active include: yoga, pilates, swimming (in a non-chlorinated pool or in nature), dancing, walking, gardening, playing outdoors with your kids, team sports, gym sessions, unique fitness classes, and personal training sessions etc.

2. Eat Clean For Vitality
For high quality produce try to buy "organic" as much as you can, for meat opt for "grass-fed", for poultry and eggs you want to look for "pasture raised" and for fish you are best to search for "wild and sustainably / responsibly caught". Where possible and depending on where you live, most of these can be bought locally to support small and often family run farms. Check out the farmer's market in your town, or visit the nearest health foods store to load up your kitchen with nutrient dense whole foods. There are also great online shopping resources to utilize as backup if needed.
3. Sleep, Rest + Slow Down
It is astonishing how many of my clients struggle to do this! Get yourself in a balanced routine of taking the day one step at a time, take healthy breaks throughout the busy workday, switch off and rest during the evening (make your home a tech free zone from dinner until bed time), and create a sacred bedtime ritual that promotes a good nights sleep. Start working on this now, understand it takes commitment and time to adjust to these new healthy habits, but know it is totally worth it in terms of how much more energized you will feel.
4. Calm Your Mind
In Western culture and modern life, we are so focused on the physical body that we forget how important it is to also focus on the mind. Just like we train our bodies to achieve different levels of physical strength, we have the power to train our brains, like a muscle, through a mindfulness practice such as meditation, to achieve greater mental strength. Try it for yourself! Ditch the distractions, excess stimuli and endless list of things to do, and enjoy the quiet stillness of calming your mind from time to time. Grounding yourself in the morning with some quiet time before the busy work day starts, and again at the end to unwind and destress, is a great way to feel more balanced. As always, remember to breathe throughout the day.
5. Balance Hard Work With Play Time (Be Sure To Laugh More)
Back in the day people generally worked from 9am-5pm, Monday - Friday. Wow, has that changed! These days I am seeing my clients work anywhere between 50 to 70 hours a week. This is not sustainable for our wellbeing if we don't prioritize balance, and I am sure most people don't find it enjoyable when they don't carve out time for themselves to do the things they love. It is essential to have hobbies, relaxation time, the company of friends and family, and peace and quiet in nature etc. Make positive changes, even if they are on a small scale to start, and create the ultimate life you want to live. Feel empowered to balance the way you spend your time each day. Not sure where to start? Ask yourself, "What matters most?" and begin with that. Schedule time for yourself on your weekly calendar and commit to it, as you would an important work meeting.
How Do You Stay Energized During The Week?
Take the stress out of cooking with 21-days of guided meal plans, shopping lists, and nutrition support. You'll find all of this, and more, in our signature Clean Eating Program.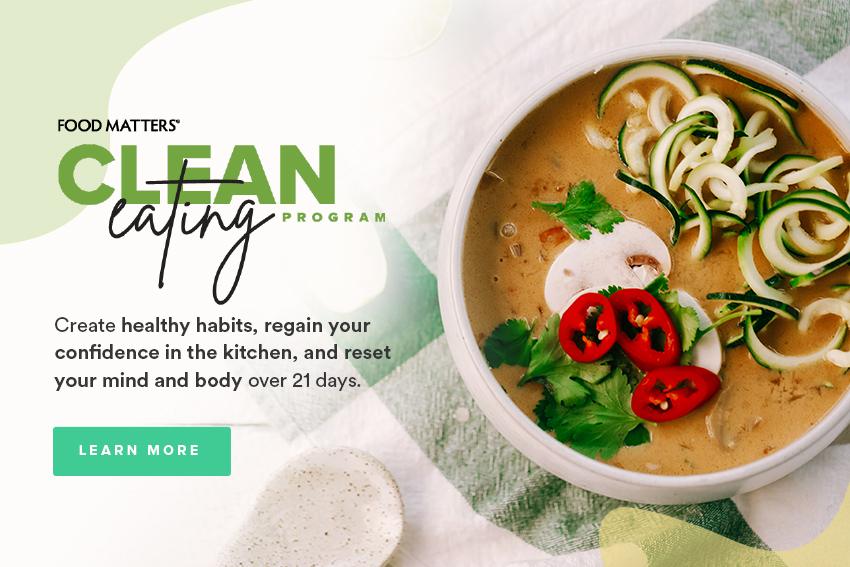 ---