7 Day Smoothie Challenge
The FMTV 7-Day NutriBullet Smoothie Challenge will kick-start your journey to health and inspire you to flourish with a healthy lifestyle. The smoothie challenge is designed for you to incorporate one smoothie as a meal or snack, along with a healthy, well-balanced diet full of color and variety!
James Colquhoun and Dietician Sarah Greenfield will take you through each of the smoothie recipes, explaining the 'How to' and the 'Why it is good for you'. Each smoothie has been specifically created for a different component of your health - from cleansing with a cell-invigorating green smoothie, to a collagen-promoting beauty blast or a nutrient-packed, high-protein pick-me-up.
SMOOTHIES:
Detox - Keep It Clean And Green

Energy - Protein Punch Blast

Sleep - Sarah's Sweet Sleep Solution

Skin Health - Healthy Glow Blast

Sugar Cravings - Balanced Blood Sugar Blast

Weight Loss - Berry Citrus Ginger Blast

Anti-aging - Reversing The Aging Clock
Here is a sneak preview of one of the recipes to get you excited!
Detox - Keep It Clean And Green
Ingredients
(use organic ingredients where possible)
1 handful kale

1/2 banana

3 chunks cucumber

1/4 beetroot, diced

1 1/2 cups coconut water
Method
Add all ingredients to your tall cup or blender and blend for 30 seconds or until smooth.

Enjoy!
Begin the challenge from the detox smoothie 'Keep It Clean & Green' and continue until you've reached the final blast 'Anti-aging'. You won't believe how amazing you will feel!
Discover how to lose excess fat from your belly, face & thighs in less than 7 days with this simple ancient practice. Watch the Detox Masterclass here. Playing for a limited time!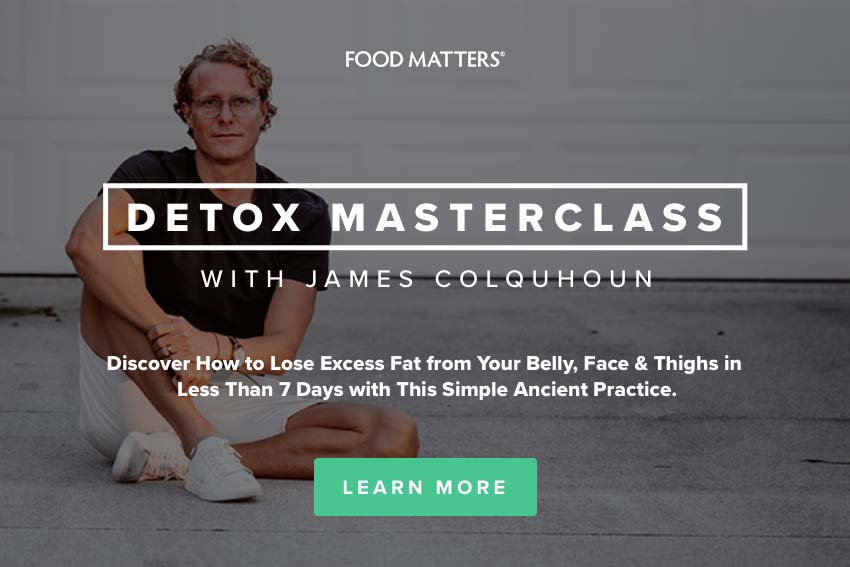 ---