7 Powerful Mushrooms & Their Healing Benefits
Do you have your mushrooms diced through a stirfry or brewed into a superfood latte? There's a way for everyone to enjoy the incredible health benefits of these fungi. Soils and environments where mushrooms grow are a rich source of providing essential minerals in our diet and the different varieties are packed with widespread and potent healing abilities. Since discovering our friend Nick Polizzi's new series, Proven, we've taken our knowledge of science-backed, plant-based medicine to the next level. Here is just some of what we've discovered so far...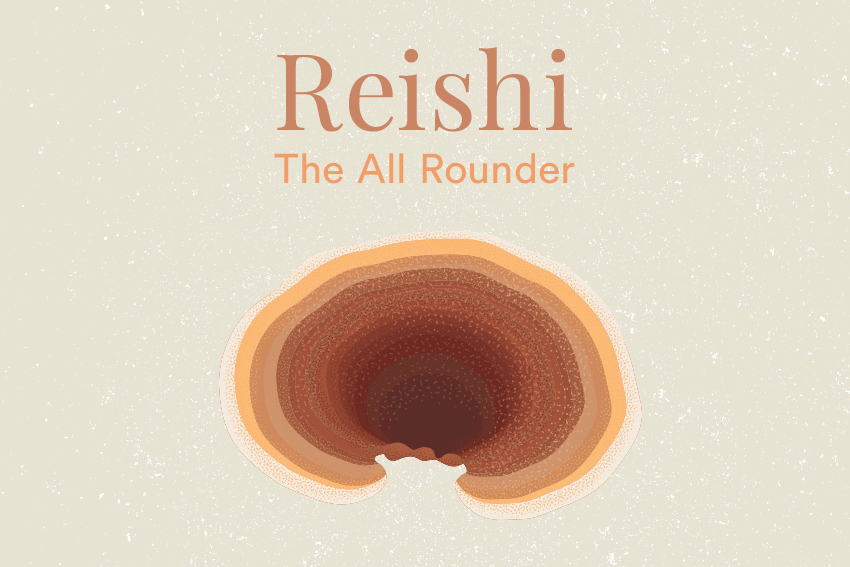 1. Reishi - The All-Rounder
If you're looking for something that embodies the meaning of superfood, reishi is the mushroom that does it all. It has recently been the subject of many studies relating to cancer development and chemotherapy, and immunity benefits. As an adaptogen, reishi can help to alleviate fatigue and regulate stress levels, and there is also some research into how reishi can lower blood sugar and cholesterol while improving liver function.
How To Enjoy: This mushroom is mostly found in powdered or capsule form and can be added to warm teas or smoothies.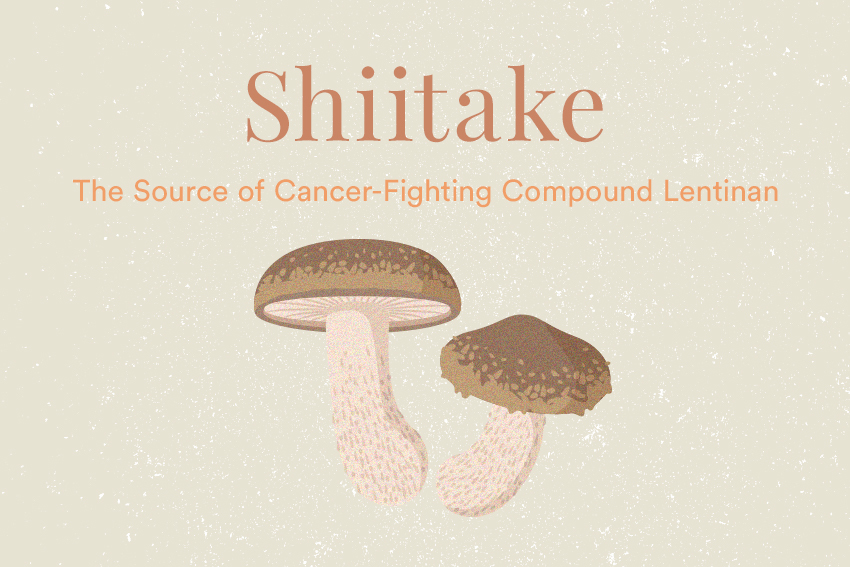 2. Shiitake - The Source of Cancer-Fighting Compound Lentinan
Perhaps you've had your daily dose of shiitake in a miso soup or wrapped up in a bao bun, but these flavor-rich shrooms have a powerful polysaccharide component - activating our immune system. Lentinan, a compound found in shiitake mushrooms, has been shown to slow down the growth of leukemia cells and stop them from spreading. In some countries, like China and Japan, injectable lentinan is even being prescribed to support the immune system in treatment programs.
How To Enjoy: You can buy shiitake mushrooms fresh or dried from your local produce store, farmer's market, or Asian supermarket.
3. Oyster - The HIV Fighter
If you're a first-time, at-home-mushroom farmer, this should be the first variety you reach for. Alongside being alarmingly easy to grow, oyster mushrooms, in all their geometric beauty, have been praised in the scientific community for their role in HIV research. Antiretroviral treatment (ART) in HIV patients has been known to raise both triglyceride and cholesterol levels. The antihyperlipidemic (prevention or counteraction of lipids accumulating in the blood) effects of oyster mushrooms have helped to return the body to homeostasis in both significant animal trials, and small-scale, preliminary human trials.
How To Enjoy: These mushrooms are best enjoyed fresh, and you'll be able to find them wherever you get your produce.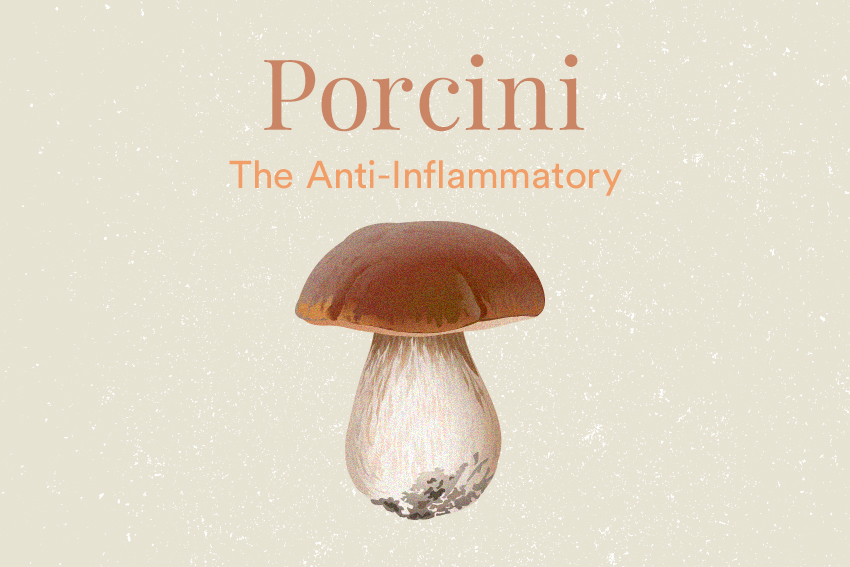 4. Porcini - The Anti-Inflammatory
Risotto fans rejoice, the beloved porcini is one of the most nutritious mushies you can have on your plate. Alongside being low-calorie but nutritionally-rich and promoting good digestive health, these fungi are powerful when it comes to reducing inflammation - the precursor for disease. Scientists are exploring conditions that the anti-inflammatory compounds may aid, but one 2016 study using mice showed a significant decrease in inflammation markers, especially in asthma response.
How To Enjoy: Porcini mushrooms are most often found dried, but this process helps the fungus retain its benefits.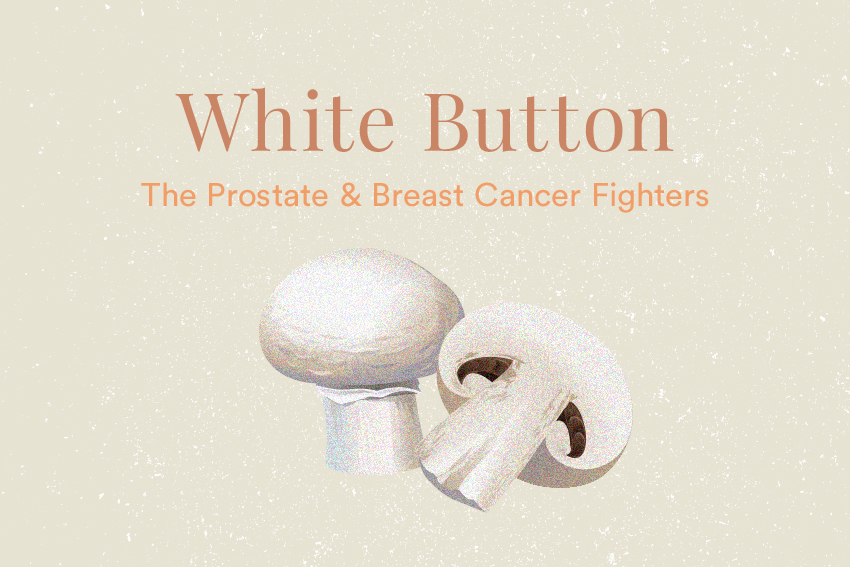 5. White Button - The Prostate & Breast Cancer Fighters
One of the most commonly found mushrooms (in your local supermarket) conveniently may help to address some of the most commonly found cancers. White button mushrooms may seem humble at first glance but have had powerful impacts - especially in reducing PSA levels in patients with biochemically recurrent prostate cancer. There have also been trials to suggest that the extract may prevent the recurrence of post-menopausal breast cancer.
How To Enjoy: White buttons are available in your local produce section, from farmers, or wherever you get your produce.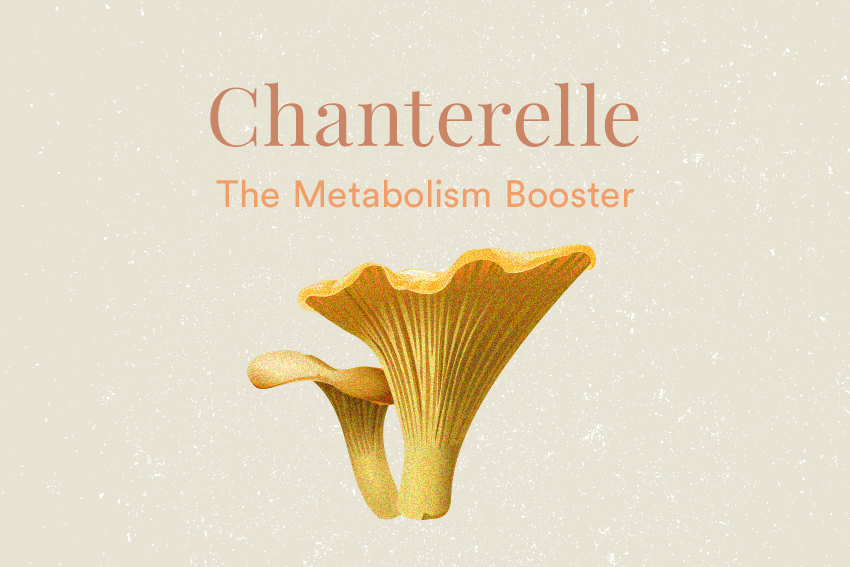 6. Chanterelle - The Metabolism Booster
Just as beautiful as the oyster, chanterelle mushrooms are loved in cooking for how the flavor is retained when sautéed in organic grass-fed butter. As luck would have it, they are also one of the most concentrated sources of B vitamins that nature can provide - including the hard-to-find B12. This water-soluble vitamin group is crucial for converting food into energy and keeping the nervous system thriving, and the high fiber content promotes good digestion.
How To Enjoy: Chanterelle's can be bought fresh or dried - the latter rehydrates into a lovely tender shroom in broths and soups.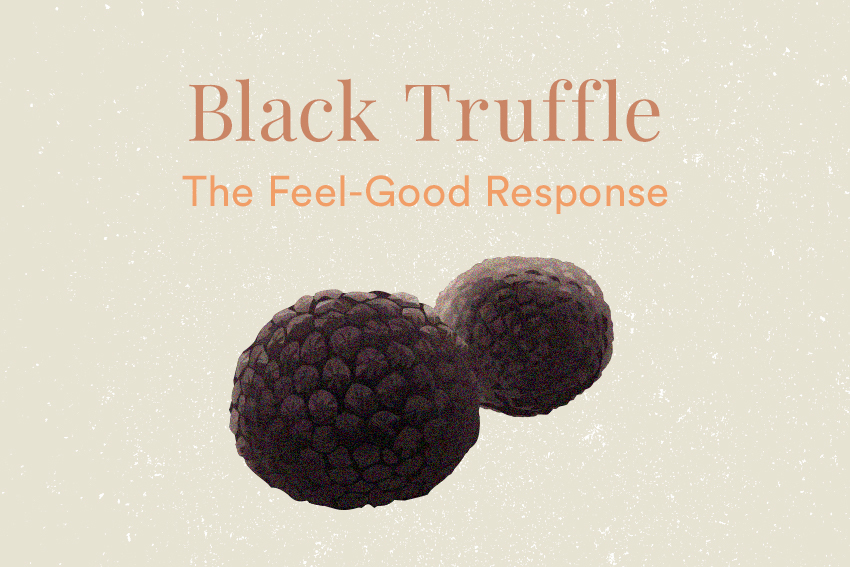 7. Black Truffle - The Feel-Good Response
Truffles have long been a sign of luxury and a refined palette, but there's a reason we love these hard-to-come-by fungi. Truffles actually contain a 'bliss molecule' that is very similar in structure and function to tetrahydrocannabinol (THC) - the psychoactive ingredient found in marijuana. One study has found that anandamide, a compound found in black truffles, triggers a chemical reaction that enhances mood, changes appetite, and reduces feelings of depression and pain of the human brain. But don't worry, truffles won't go getting you high!
How To Enjoy: They can be found fresh, dried, or even in an oil form. Either way, they'll retain the feel-good factor.
Do you want to discover more about the healing benefits of plants? Check out our friend Nick Polizzi's new 9-part documentary series, Proven: Healing Breakthroughs Backed By Science...
---
If you haven't already, join our free global challenge at www.GetOffTheGluten.com to receive daily recipes & health tips, access to our private group for support and inspiration, plus before and after testing to track your progress in key areas of your life such as weight, sleep, bloating, skin-conditions, mental health and more!
JOIN THE GROUP CHALLENGE STARTS IN: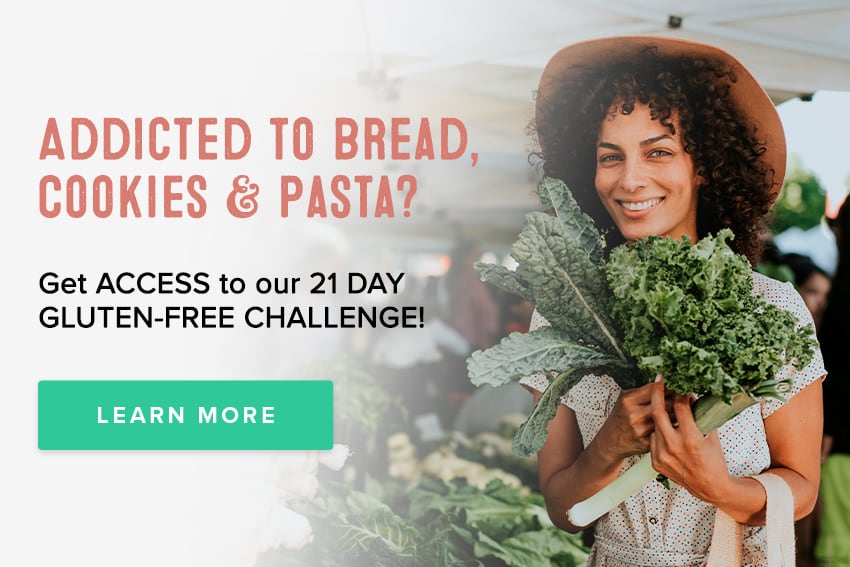 ---