A Safe And Effective Alternative To Hormone Replacement Therapy
The roots of the Pueraria Mirifica plant have been used for more than 700 years in Southeast Asia as a vitality enhancer and rejuvenating agent, particularly for older women. Harvested deep in the forests of northern and eastern Thailand and bordering Myanmar, the plant is known locally as 'white kwao krus'. Its root is dried and made into a compound and may possibly be one of the most effective, natural solutions for menopausal symptoms.

It's a highly estrogenic herb with it's main effective component, deoxymiroestrol, actually stronger than estrogen itself!

It is a great source of classical phytoestrogens (including the Soy Isoflavones), but also contains Chromenes, a class of phytoestrogens (plant estrogens) that rival human estrogenic potency. These compounds are what make Pueraria Mirifica the standard herbal 'estrogen replacement therapy' and one of nature's best ways to reduce your menopausal symptoms.

The best part? It's safe to use! A 2007 study published in the Journal of the Medical Association of Thailand concluded, "Pueraria Mirifica is relatively safe and preliminarily alleviates climacteric symptoms."
So How Do You Take It?

A dose of 20-50mg of the herb is taken daily once in the morning for best results. You can buy capsules or liquid online, from health stores and pharmacies. Just make sure to look for great quality and check that each serving has adequate potency.
What Do We Recommend?

Our dear friend Dr Christiane Northrup has a range of capsules, liquid, and creams rich in Pueraria Mirifica called A-Ma-Ta which we highly recommend. A-ma-ta uses a patented, highly effective extract of Pueraria Mirifica called Puresterol that is safe for both internal and external use.

For more tips on making it through menopause, click here
Have You Tried Pueraria Mirifica Before?
Do you have a passion for nutrition & natural healing?. Learn more about the Food Matters Nutrition Certification  Program here.
ENROLLMENT & BONUSES CLOSE IN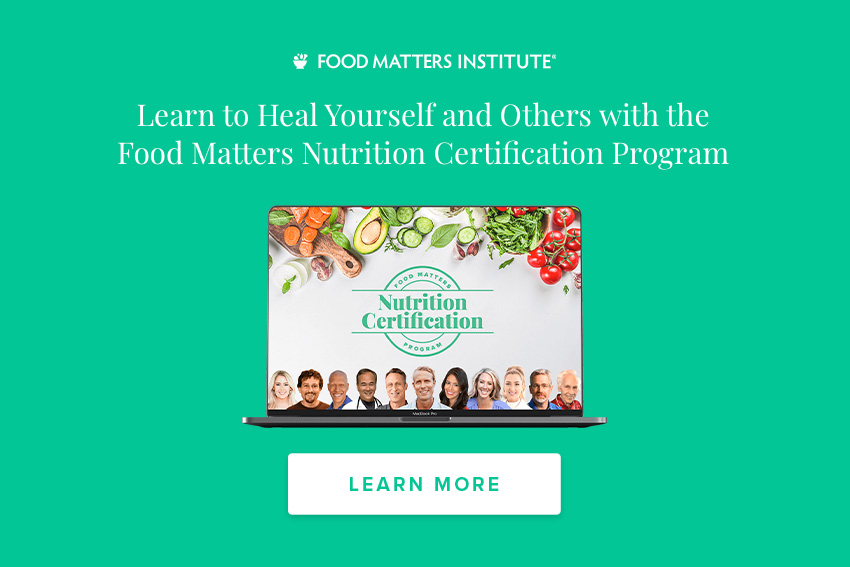 ---