Can Natural Healing Reverse MS?
Life has a way of interrupting our plans. Most of us get knocked off our chosen paths at some point. It's what we do in such moments that determine our fate. MS knocked Jon Chandonnet down; it almost knocked him out, but it didn't KO him. It motivated him to become more conscious and intentional about life and put him on the path to vibrancy that he otherwise might not have found.

Putting into practice his learnings about diet, exercise and spiritual practices, Jon has reversed his symptoms of Multiple Sclerosis. Jon's hope is that through his story, others can see how a vibrant life, with or without disease, really is possible through conscious, daily practices and determination.

Below is an interview I recently did with Jon, I hope you enjoy his inspirational story and words of wisdom :)

James: You've achieved remarkable things since being diagnosed with MS (climbing 14Kft peaks, running marathons, leading software start-ups), but you said you were living in denial. What were you in denial of?
Jon: I was 27 when diagnosed. I was a young guy pursuing a graduate degree at MIT. I had the world by the tail and was used to willing my way to what I wanted when I got the news. I could have gone one of two ways; played the victim or used it as an excuse to push the accelerate button on life. It was 1997, and I was about to earn a degree that would allow me to capitalize on the exploding digital revolution. I chose to deny any negative thought about the diagnosis and (literally) run toward what I desired.

I graduated and moved to California to work with a software consulting start-up that morphed and into a big company. I worked long hours and hard days to launch other start-ups, develop enterprise applications and push my body to the extreme. I ran a couple of marathons in under four hours, climbed a number of the 14Kft California peaks and mountain biked the most challenging routes in the Santa Monica Mountains with menacing names like Bull Dog and Hell Hill.

I lived in denial of the fear, anxiety and uncertainty about the disease slowing me down and taking me off the path to the life I believed I was meant to live. Instead of engaging my negative emotions, I took action to prove I was okay. I was fortunate my body showed none of the symptoms that led to the diagnosis.


James: What was the turning-point in your life that made you realize conventional medicine was letting you down?

Jon: My high-octane existence served me well for the first six years. I made money, completed the runs, climbed the peaks, built a solid career and fell in love. It was then—when I had everything in hand that the disease began to impact me. It happened slowly at first. I sometimes stumbled when I ran and my once steel-trap mind occasionally struggled to find the right word. The decline accelerated over the next two years to the point my voice was faint and strained, I shuffled my feet when I walked, fell down stairs, failed online tests at work, and lost feeling in my hands and feet.

The moment of reckoning occurred one morning as I dressed. I struggled to button my dress shirt and grunted in frustration. My wife lovingly finished the job. As I drove to work, feelings of desperation hit me hard. We had been married for eight months and we wanted to start a family, but I struggled to take care of myself. Over the previous two years, I had tried all available MS therapies, but none stopped the progression. I knew I had to find a different way. It was time to act.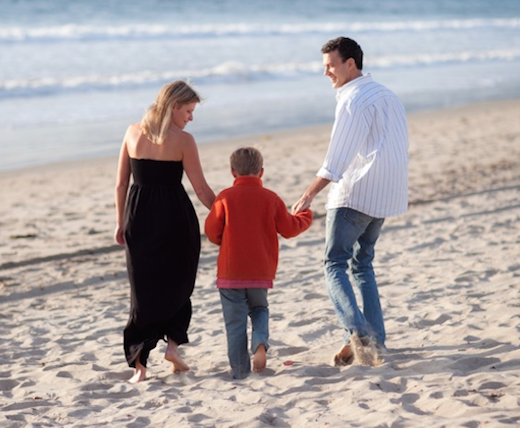 James: What role has food played in your healing?

Jon: I took a four-month leave from work to attend the Optimum Health Institute, a diet and detox center in San Diego, CA . I was desperate to improve my condition and food became central to my effort. The institute subscribed to a raw lifestyle to allow a person to naturally regain their health. The enzyme-rich raw food and juices served as the catalyst to my healing.

Eating food raw meant the enzymes my body need to digest the food were included in what I ate; they weren't irradiated or denuded in the food processing or preparation stages. This meant my body didn't need to borrow enzymes from other body processes during digestion and reduced my body's burden to metabolize food. It freed my body to focus its energy on healing. I followed an exclusive raw diet for the next two years.

Today, nine years later, diet remains a key to maintaining my health. I don't maintain a strict raw diet. Food preparation took too much time, and I needed to eat more calories. I now consume about half of my calories from raw foods and eat some cooked foods. I'm wheat and dairy-free. I don't eat animal protein except fish and eggs. Everyone's body is different; that's what works for me.
James: What are 3 of the most important insights you have learned in life so far?

Jon: 1. Our body is programmed for health, and we have choices. If we clear out the junk, put in the right stuff (food, water, air, thoughts), exercise and stimulate it—health and well-being prevail.

2. We have the power to change our lives by changing thoughts, actions, habits, and desire to live in harmony with well-being.

3. Improving health means doing positive things in support of what we want, having people around who affirm our visions and being committed to making them happen. It's a daily practice, a matter of choice, and it's worth it.


James: What words of wisdom would you share to people who are at a cross-road in their health and looking for natural health alternatives?

Jon: If at a health cross-road, especially as it relates to chronic illness, a place to begin is by asking two questions,

1. "Do I believe I can improve my condition?"
2. "Am I willing to make changes to create an environment that rebuilds my health and well-being?"

Natural health alternatives hold promise. They're often based on centuries of human wisdom and experience. They may be part of the healing picture, but simply adding a natural health alternative on top of old thought, action, habit, and desire may not lead to the desired outcome. If an alternative approach resonates, research it, decide if it applies, find a reputable practitioner, and commit to making it happen; then ask what else needs to be done . . .


What Has Been The One Thing That Changed Your View On Your Health? Share Your Story With Us!
Do you have a passion for nutrition & natural healing?. Learn more about the Food Matters Nutrition Certification  Program here.
ENROLLMENT & BONUSES CLOSE IN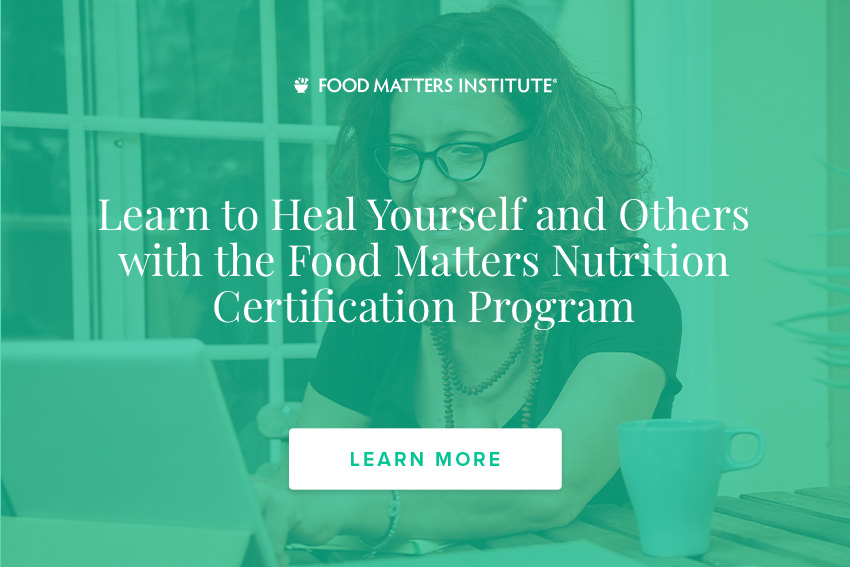 ---