Could Emotional Baggage be Stopping You From Healing?
How often are you showing up in life with some kind of emotional baggage? In your relationships, your career, your home life, or even the way you view the world?
Maybe it's fear, worry, anger, or resentment, common emotions we all experience at some stage in our lives. But do you ever stop to consider where these emotions may be coming from? What patterns have you noticed? If you haven't discovered any yet, perhaps now is a good time to start.
In TRANSCENDENCE Season 2 (which you can watch free and online for a limited time), Bradley Nelson explores the endless ways that emotional baggage can show up in our lives, and how we can begin to move through such blocks. A holistic Chiropractor, Medical Intuitive, and author of The Emotion Code, Bradley is one of the world's foremost experts in the emerging fields of Bioenergetic Medicine and Energy Psychology. His groundbreaking work is based on the premise that the energy of past emotions can literally become trapped in your body, affecting your physical, mental, emotional, and spiritual health.
He has discovered that pain and illness can often be a sign of emotional baggage. Whether it's physical, emotional, or mental pain. It becomes our job then to re-discover this experience and begin to re-write our story anew.
How many of us have, time and time again, attracted the wrong kind of person in a relationship, without learning anything from our past experiences? This might be a toxic friend who consistently takes you for granted or a partner who is abusive. We must ask ourselves, what emotional baggage is consistently showing up in my life to attract these relationships?
How many of us have triggers around money and financial strain? Feeling like we never have enough, and of always wanting more.
Are you struggling to heal from an illness or pain that just keeps on coming back and won't seem to go away?
These triggers and the unexpected emotions that arise with them can be strong indicators of our emotional baggage. Bradley suggests that struggles with love, money, and healing are all signs that we need to begin to unpack our own trauma.
But how do we go about exploring these energetic and emotional parts of ourselves, and what do we do with this when we find it?
In Episode 3, 'Overcoming Trauma & Emotional Healing', we delve deep into various energy practices to clear blocked emotions. What becomes clear from the experts presenting on these topics is that not only do we have the ability to identify and overcome our trauma, but we can begin to heal our blocked emotions and change the way we show up in the world.
In this episode, Bradley Nelson is joined by other thought leaders such as Dawson Church, Ira Israel, Nick Ortner, Scarlett Lewis, Jennifer Partridge, Philip McKernan, and Kim Morrison, to explore emotional healing and overcoming trauma.
These visionaries encourage us to delve deeper into how our emotions, thoughts, and beliefs are impacting our overall health and wellbeing helping you to discover:
How our thoughts and emotions impact our biology.
The ancient healing technique that is set to reshape modern therapy.
How you can start using this practice today to overcome emotional trauma, stress, depression, anxiety, PTSD, fear, and other health ailments.
How to improve your overall well being by uncovering and releasing negative emotions from your body.
How meditation and forgiveness can help you let go of your past and manifest the future of your dreams.
Discover how to lose excess fat from your belly, face & thighs in less than 7 days with this simple ancient practice. Watch the Detox Masterclass here. Playing for a limited time!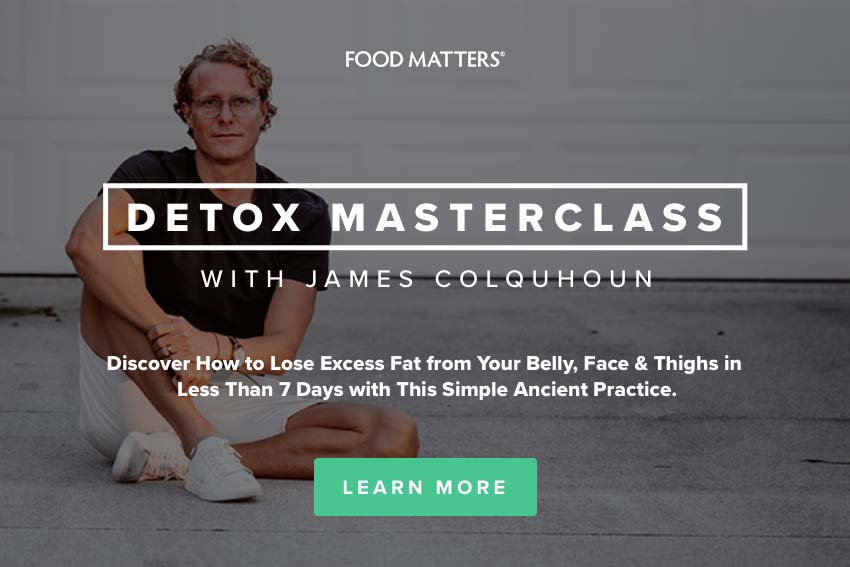 ---