A Day In The Life Of Laurentine
What's it like working at Food Matters?
It's a question I get asked a fair bit when I tell new friends and acquaintances what I do.
Food Matters has changed millions of lives all across the world, yet it's located in the humble, beautiful, and relaxed town of Mooloolaba (I know, it's a mouthful!) on the Sunshine Coast of Australia.
Some people expect the team to be huge. Some thought we were based in the USA, and others didn't even realize Food Matters was more than the documentary!
When I first started (almost 2 years ago now), I was in the latter group...
While I had heard of the films (Food Matters, Hungry For Change), I wasn't too familiar with James or Laurentine (sorry guys!), and had no clue they were based in the town that I swore I would retire to because of its beautiful vibe and stunning nature.
But as soon as you step in the doors of the Food Matters office, there is an ambiance of calm and happiness (unless Kaleb is in charge of the music and his trance is playing haha). Maybe it's the lemon-colored walls, the bright open windows with sunshine beaming in, the inviting open kitchen, the sprinkling of greenery, or the ever-bubbly Customer Love Angels (I'm looking at you Janine!) that greet you upon arrival. Whatever it is, there's something different about Food Matters. So I set out to figure out what it was.
The bottom line? The deeply-rooted ethos and vision of Laurentine and James. Everything Food Matters does is aimed at helping people live their best life. To make the world a healthier, happier place, and James and Laurentine live and breathe their message. Every. Single. Day.
It might be why James has endless energy, a ridiculously amazing memory, and an ability to always be switched on - skills and traits that fascinate most of the team! It's also likely why Laurentine comes in fresh-faced, zen, and radiating a centered and nurturing presence.
So what's their secret?! What does a typical day look like for this powerhouse duo, and in particular, how does Laurentine maintain her healthy glow? I sat down with Laurentine and got all the details for you!
Find out what a day in the life of Laurentine is like below.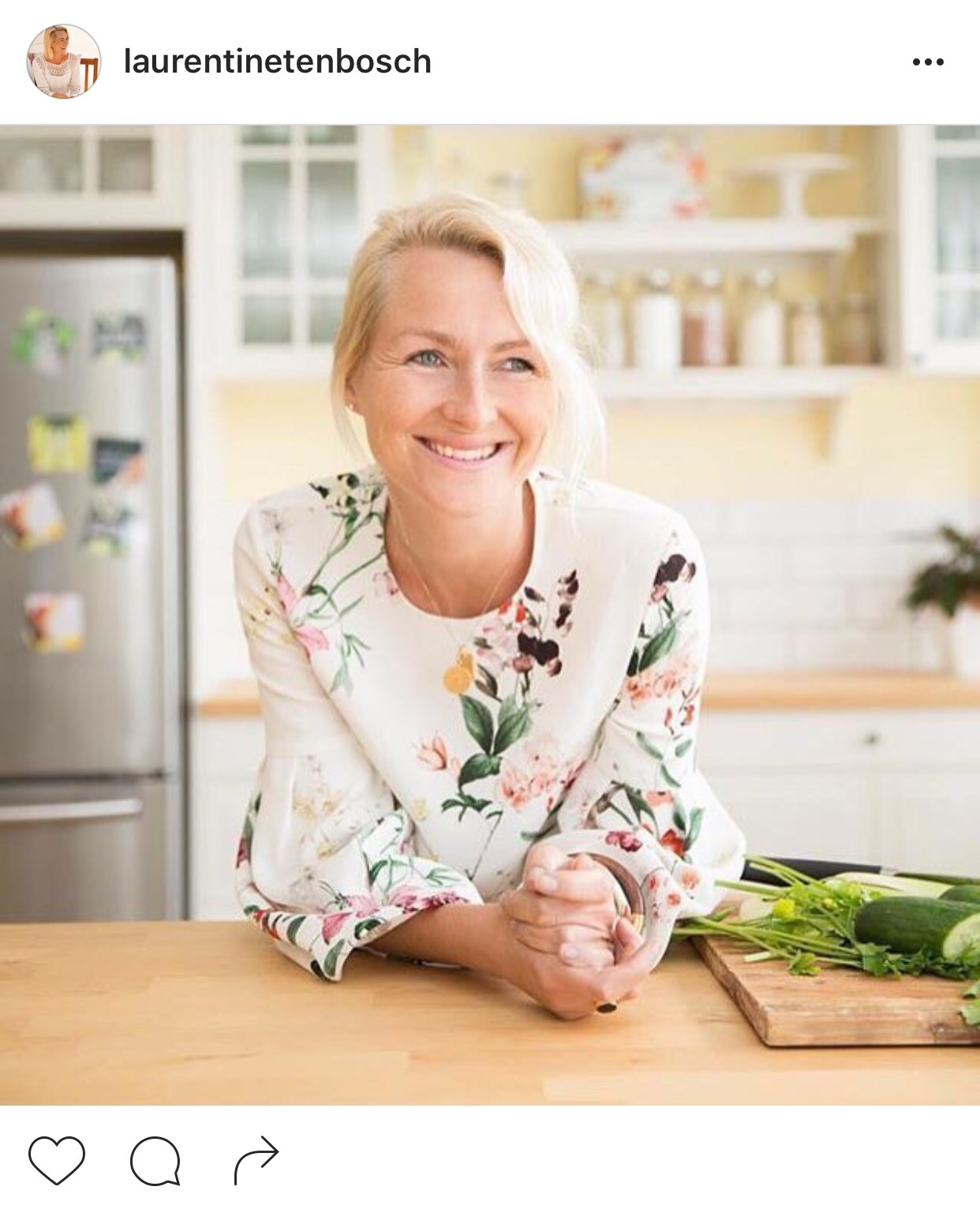 What Time Do You Wake Up?
5.30am
What's The First Thing You Do In The Morning?
I make a big pot of Turmeric tea for the whole family, even Hugo and then Hugo plays outside while I do a 15-minute salute to the sun routine with James in our yoga room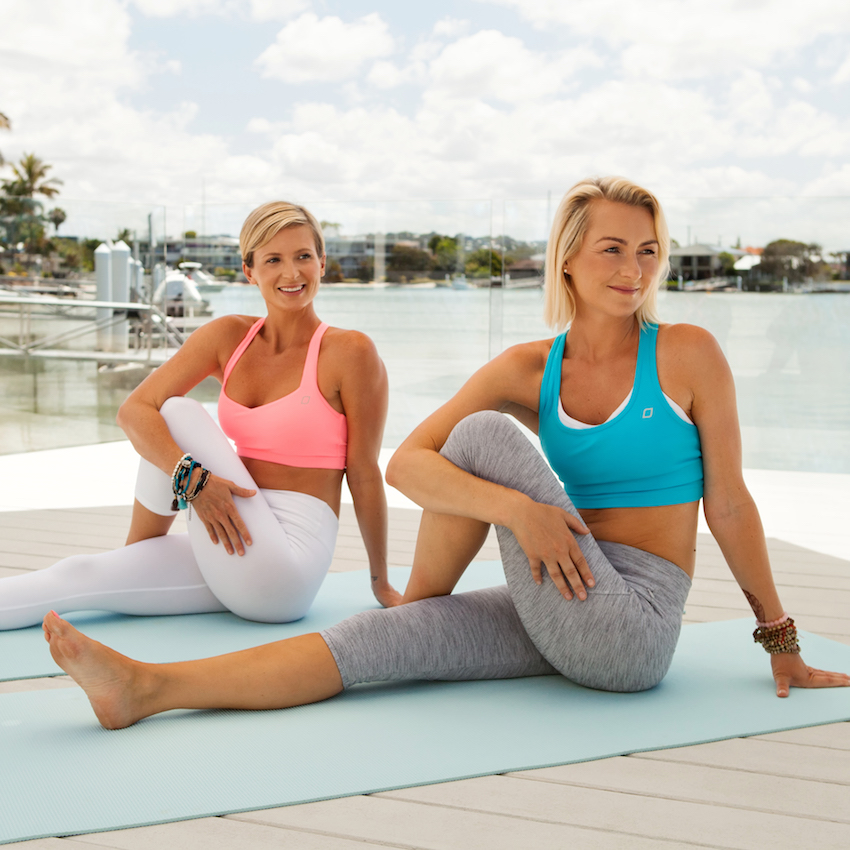 What Does A Typical Breakfast Look Like For You?
Lots of greens, some form of protein either eggs or beans and a superfood smoothie or juice.
This morning we had a juice made with greens from the garden: spinach, parsley, kale, celery, lemon and we added half an apple from our fridge ;)….then Hugo helps make our favourite two-ingredient pancakes…using the electric mixer…you just add 2 eggs and 1 banana - whizz it up, then make small little round peewee pancakes in the pan…Serve with cinnamon, maple syrup and goats yogurt…delicious :)
What Is Your Favorite Way To Stay Active?
Yoga, swimming, pilates, bike riding and surfing! Yes, we are so blessed to live in a warm climate and close to the beach :)
What Do You Usually Eat For Lunch?
A big salad with some form of protein or soaked and cooked grains. My favorites are brown rice or quinoa and chickpeas. Then I top it off with a delicious (and it has to be delicious) salad dressing whizzed up in our Nutribullet.
What's Your Favorite Activity With Hugo?
Hugo is the absolute center of my world, and I adore spending time with him and seeing him grow. One of our fun play times includes playing "builders". Hugo loves making things and we get some timber pieces and hammer them together with real nails. Yes, he's so grown up already! :)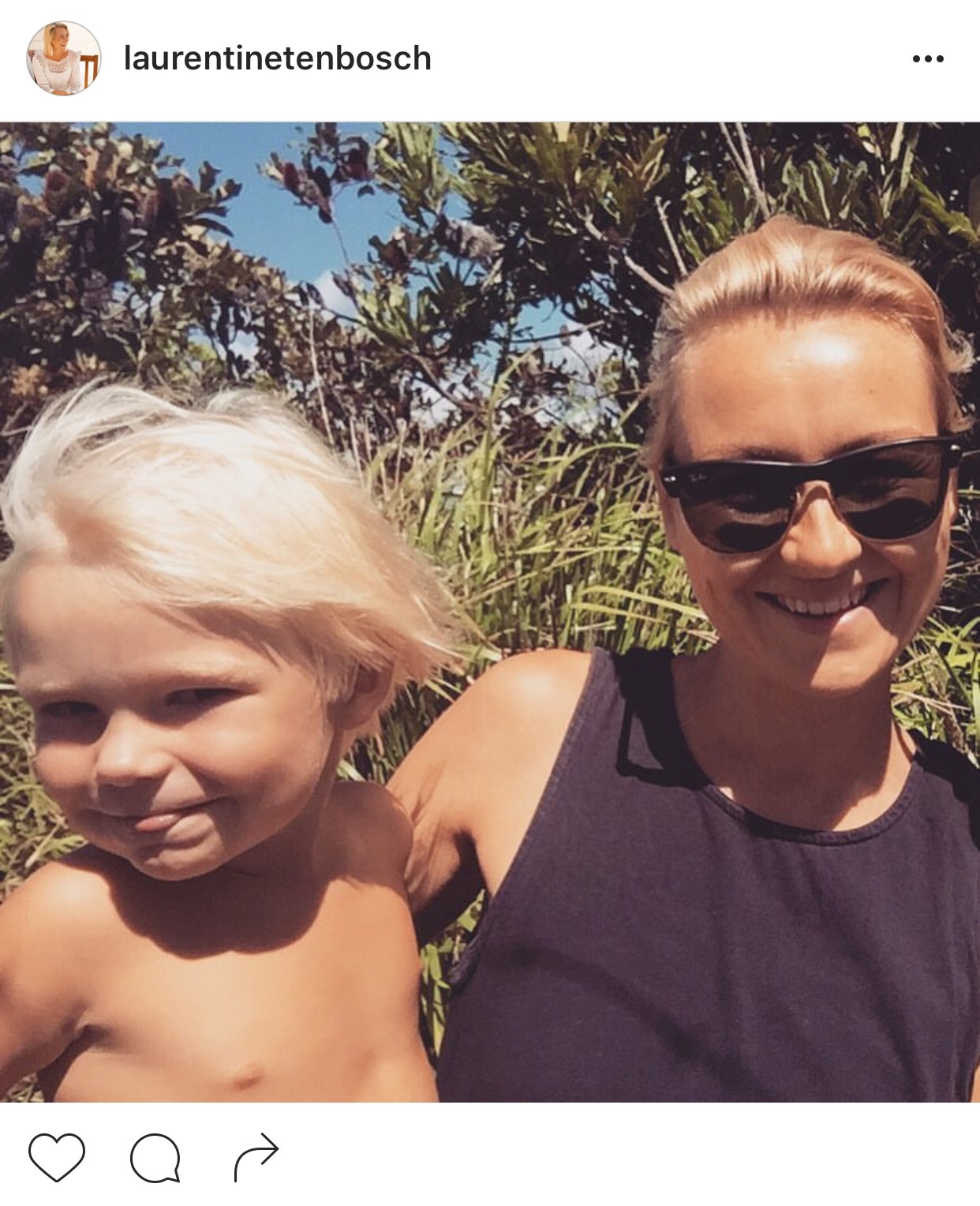 What Are Your Favorite Ways To Enjoy The Area You Live In?
The Sunshine Coast is a stunning place; it's hard not to be coerced outside. For me, maybe partly because of my Dutch heritage - and partly because of the gorgeous weather we tend to have year round, bike riding down to the pier in the morning is one of my favorite ways to enjoy the beautiful outdoors.
Come Dinner Time, How Do You Nourish Your Body?
We like to have a nice variety, but I do enjoy fish, sweet potato and greens and love using the steamer! I add it all to the steamer and cover it all with a little lemon, honey and herbs from the garden. Then voila, you have a meal!!
What's Your Favorite Healthy Treat?
I do love our recipe for paleo Breakfast Bread with rosemary from the garden and extra Himalayan sea salt and butter haha :) I'm Dutch, we love our dairy!
How Do You Like To Relax Or Enjoy "Me" Time?
I love reading, however, I wish I had more time to do it, I get pretty tired at night after a full day and love sleeping too. What I'm currently reading is "The Monk Who Sold His Ferrari".
What Is Your Typical Bedtime Routine?
I have a ritual of cleaning my face and applying essential oils, in particular, frankincense and lavender, just two drops added to argan oil as the carrier. Then I like to roll on my back to straighten out my spine using a foam roller, and do a couple of spinal twists on my yoga mat and do a quick breathing sequence to make sure I have oxygenated my lungs properly. This really helps me have a good sleep and I miss it if I forget to do it…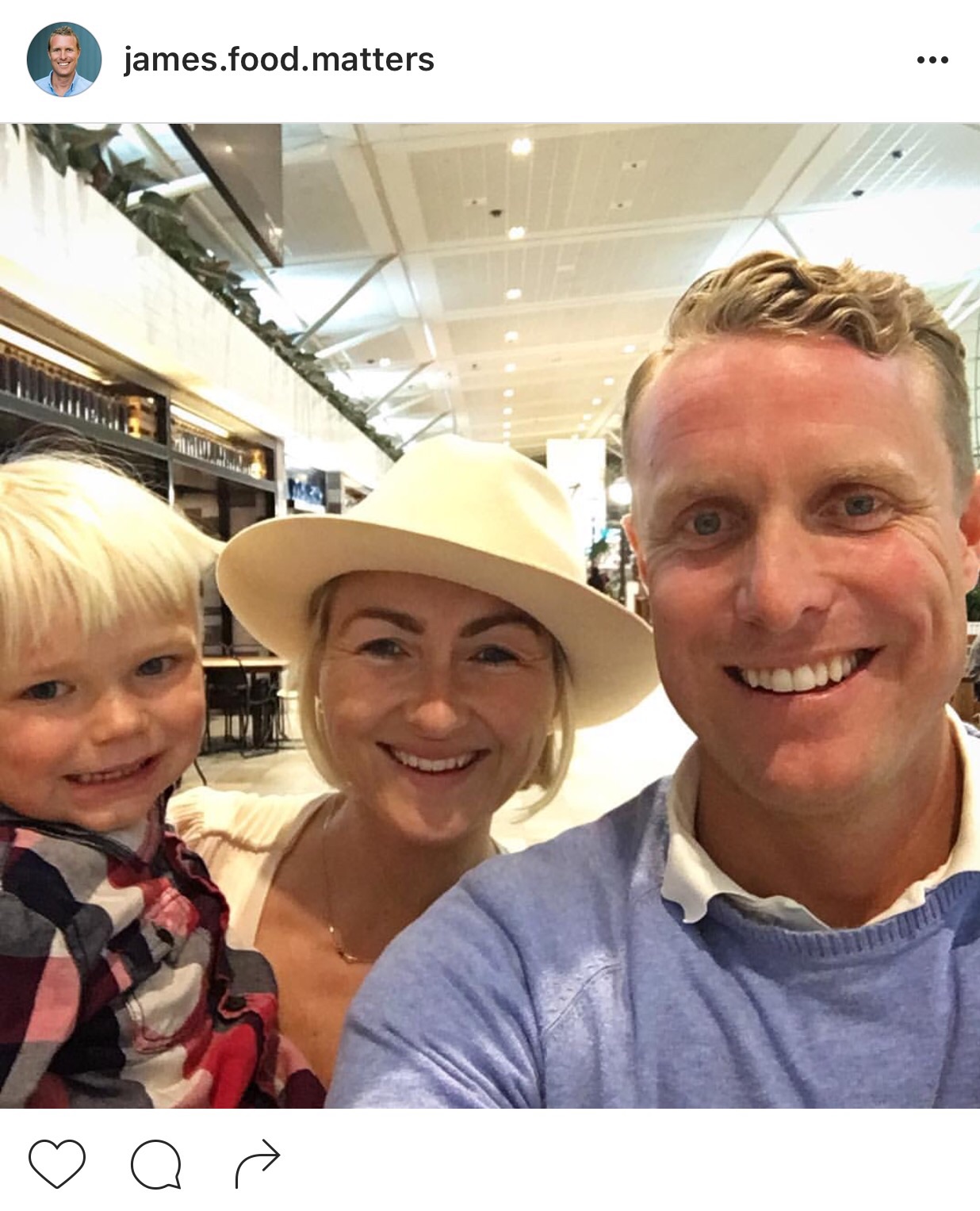 So there you have it! A typical day in the life of Laurentine. Being active, eating well, looking after her mental health, and getting outside. Exactly what Food Matters is all about!
Also - I don't know about you, but Laurentine's bedtime routine sounds super relaxing! So if there is one thing that you take away from learning more about Laurentine - try foam rolling on your back at night, and take some time to breathe before bed. Who knows, it might just give you that extra boost of natural glow and an enviable zen that Laurentine is known for!
Oh and PS! Laurentine would love to connect with you more. So if you have any questions, simply leave them in the comments below!
If you're looking for even more of her tips, expert advice, and a mega dose of beauty, skin, and gut health inspiration - make sure you don't miss the Beauty, Skin & Gut Summit hosted by Laurentine coming up this November, 10-19th! It's totally free, all online, and going to blow your mind!

Do you have a passion for nutrition & natural healing?. Learn more about the Food Matters Nutrition Certification  Program here.
ENROLLMENT & BONUSES CLOSE IN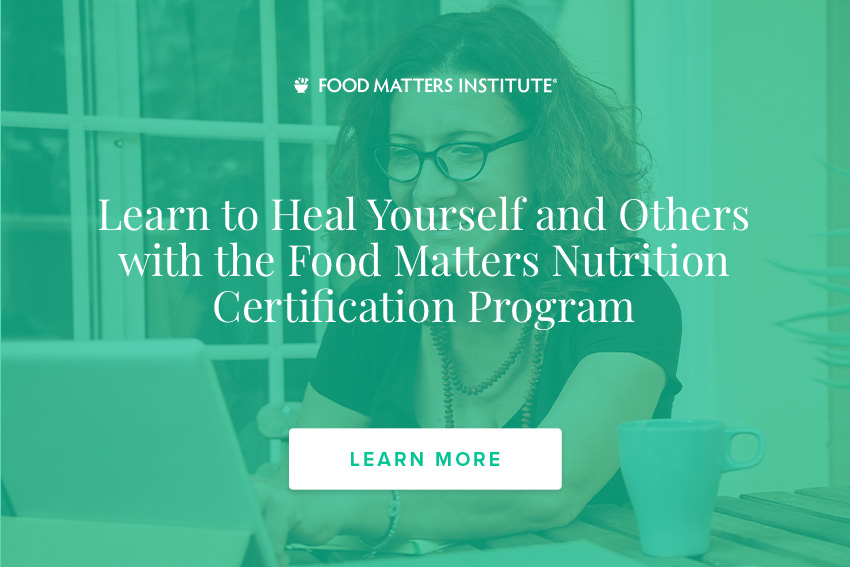 ---