Featured FMTV Member Highlight - Scott's Story
On our mission to continue sharing more amazingly postitive transformations with you all, here is another Food Matters TV Member's story!
Hearing these stories is what continues to inspire us every day to do what we do!
~~~~~
My name is Scott and I want to share my story with the hope of inspiring others who struggle with weight or health issues. I am eternally grateful for Food Matters as the content you have provided has greatly impacted the quality of my life and the lives of so many others.
I'm 52 years old. In the last 3 years, I've lost 55 pounds, cut my high blood pressure medications in half, and reduced my insulin intake by 60 percent. I've been a Type 1 diabetic since I was 7 years old.
Type 1 Diabetic
When I was diagnosed with Type 1 diabetes in 1972, managing diabetes was far different than it is today. There wasn't an option to check your own blood sugar and insulin was taken once per day. There was not an easy way to regulate blood sugar levels, and as a result, my diabetes was always out of control. My doctors repeatedly told me that if I couldn't manage my diabetes better, I would end up with kidney failure, go blind, and more than likely, have my legs amputated. My future was looking rather dismal. I did set goals as a child; I wanted to live to be 10, 13, 16, 18. I never made plans to attend college since I didn't think I would live that long. Even so, I did the best I could, and when I was in my twenties, I began to move past the fear of dying. However, thoughts of future complications due to my diabetes continued to loom.
In addition to regulating my blood sugar levels, I had ongoing issues with my vision. When I was in my early thirties, I had multiple hemorrhages in both eyes and ended up having laser surgery 8 to 10 different times. The hemorrhaging was causing loss of vision and would eventually lead to blindness. Fortunately, my vision stabilized after each surgery, but annual trips to the optometrist still meant a slight bump in power for my contact lenses and glasses.
Change Urgently Needed
In 2014, I decided I needed to make a lifestyle change or I wouldn't be around much longer for my three children (ages 12 and under) and my wife. I tried several trendy diets and saw progress but nothing substantial.
On March 7th, 2016, I watched "Hungry for Change". This documentary was an awakening for me. The next day I purchased a juicer and began juicing and eating cleaner, more organic foods. I noticed results immediately. I had much more energy and was happier. My skin and eyesight both became much healthier, and with my last three visits to my optometrist, my vision has improved!
Because of Food Matters and "Hungry for Change," I changed the way I eat and was able to see major benefits to my health, which has been an ongoing challenge because of my diabetes. Many friends and colleagues have noticed my significant weight loss and health improvement, and I have started assisting them on their way to health and happiness.
In closing, I wanted to mention that I reached out to Food Matters last year to thank them for the impact they made in my life and the lives of thousands of other people. I also shared with them the story of the non-profit my wife and I founded in 2011, Friends of the Lakota Nation. After I shared the struggles of Native Americans on Pine Ridge Reservation in South Dakota, Food Matters offered to support what we are doing by offering FMTV content to the people we are supporting on the reservation! The Native American Tribes on the reservations have the highest rate of adult onset diabetes. By sharing my challenges with diabetes and the success I have had eating healthier since watching "Hungry For Change" I hope to influence others in Pine Ridge as well. We are very grateful for your generosity and hope to someday build large greenhouses on the reservation.
UPDATE

After watching "What the Health" and "Forks Over Knives" I decided to switch to a plant-based diet to see what sort of impact it would have on me. I have been having a lot of issues with my knees - arthritis and cartilage issues. 48 hours after switching to a plant-based diet my knee pain was gone! The orthopedist told me my knee was currently at a two and it would eventually get to a four, which would mean knee replacement. I can run up and down the stairs now!
A week after switching to a plant-based diet I was able to get off of my remaining two hypertension pills and cholesterol medication.
I have also further reduced my insulin intake. This is rather surprising, considering I have increased the amount of carbs I am taking in.
Thank you and best wishes to all,
Scott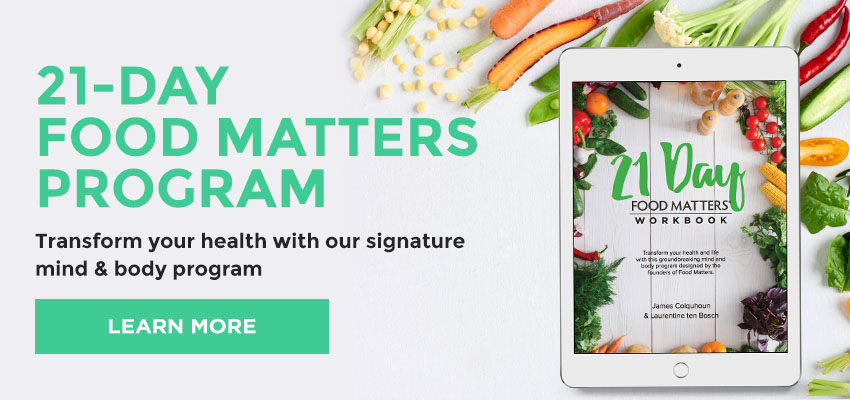 ---
If you haven't already, join our free global challenge at www.GetOffTheGluten.com to receive daily recipes & health tips, access to our private group for support and inspiration, plus before and after testing to track your progress in key areas of your life such as weight, sleep, bloating, skin-conditions, mental health and more!
JOIN THE GROUP CHALLENGE STARTS IN: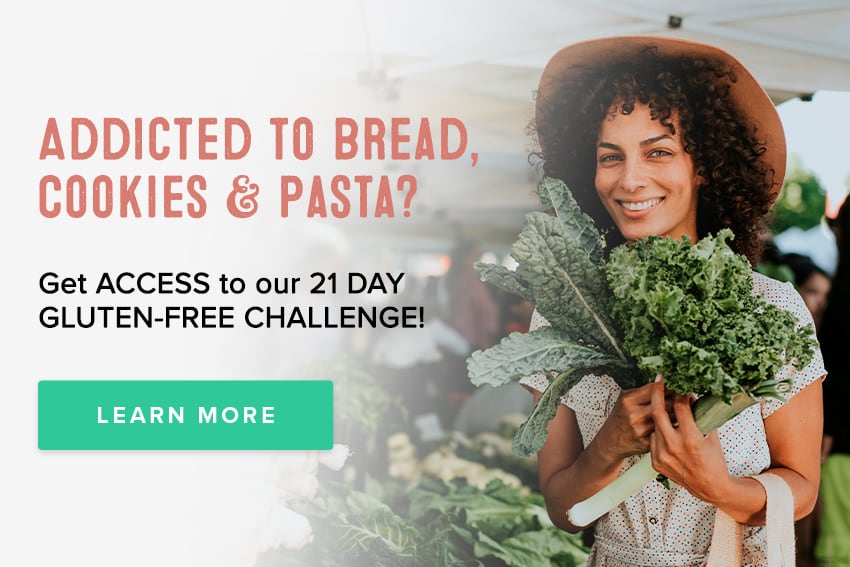 ---