Food Matters Healthy Holiday Shopping Guide
The holidays represent a special time for gifts and family gatherings.
And at Food Matters, we believe that you are what you eat (and what you put on your body) so here are our top healthy holiday gifts for 2020!
And remember if you're short for any recipe ideas you can always find last-minute inspiration at foodmatters.com/recipes.
Whether you're vegan, gluten-free, paleo or just trying to find something healthy for the kids we've got you covered.
Most importantly, shop and eat consciously this season and you'll get to enjoy good health for many years to come.
A Gift For Every Healthy Foodie In Your Life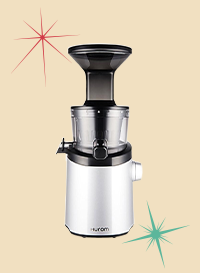 Hurom Easy Clean Slow Press Juicer
Price: $499
For the ultimate healthy foodie, you can't look past the premium slow press juicer. Hurom is the global leader in slow juicers and is the original creator of the vertical cold-pressed juicer technology. Their juicers naturally press fruit and vegetables without heat or friction to produce the healthiest, freshest blend that tastes like it came from a boutique LA juicery. They are the original, and undeniably the best, slow juicer on the market.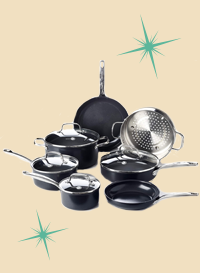 The Ultimate GreenPan Cookware Bundle
Price: $199.99
If you're making pasta from scratch or a simple soup, your favorite cook needs quality pans. GreenPan provides the ultimate low-tox cooking experience with a small footprint on the planet and ultimate longevity - there's no doubting that they're worth the investment! These pans are crafted from durable hard-anodized aluminum for maximum strength and scratch protection and manufactured without PFAS, PFOA, lead, or cadmium, for added health benefits.
Price: $21.95
Green vegetables are nature's life-giving superfood, full of nutrients and powerful phytochemicals to help you fight free radicals, detox your body, improve your immunity, and reverse the visible signs of aging. The best-quality greens powder is a must-have for the foodie in your life! It's an energizing chlorophyll-rich health tonic that's a cinch to mix in juice, water, or your favorite smoothie. This is your convenient go-to for green grass nutrition – no juicing required!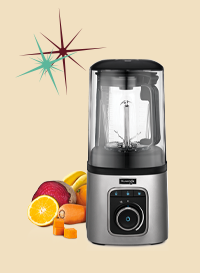 Kuving's Vacuum Blender
Price: $609.99

Sometimes you need an appliance that packs more of a punch than most. Enter the ultimate vacuum blender from Kuving's. The vacuum technology prevents foods from oxidizing as they're blended for beautiful tasting, healthier results. So whether you're creating a summer's day smoothie bowl or power-blending your favorite soup, this beautiful and quiet blender punches well above its weight in each and every way!
The Ultimate Gifts For Your Favorite Yogi
Price: $149

Beautiful pillows aren't just for meditation anymore. You can gift these all-natural buckwheat hulls filled yoga pillows to any yoga-loving friend. The trio of different shapes is loved for the different support it offers, while not compromising on comfort. With absolutely no flame retardants, heavy metals, formaldehyde, or phthalates, and 100% Certified Vegan by Vegan Action this makes for the perfect, thoughtful gift.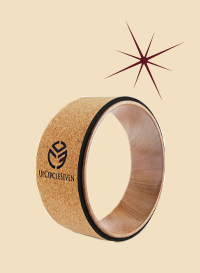 UpCircleSeven Pro Series Yoga Wheel

Price: $94.15

Yogis and non-yogis alike will love this yoga wheel. Aimed at improving flexibility and allowing for a deeper stretch this yoga wheel is ideal for both novice and advanced yogis, as it helps yoga practitioners to both hone their skills, advance their workout routines, and improve key aspects of their yoga regimens. A yoga circle can help in everything from extending a backbend, to supporting the supine postures.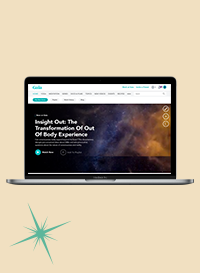 Annual Gaia Subscription
Price: $133
For the yogi that's forever running out of classes to try, or for those that are stepping into their first practice, there has never been a better gift than one of education. Gaia is constantly releasing new yoga lessons for every type of practice, intensity, and time available for the day, alongside an abundance of meditations, documentaries, and series' that can enhance anyone's practice in a multitude of ways.
3 Gifts to Show Natural Beauty Junkies You Love Them These Holidays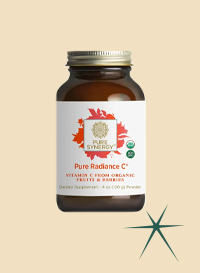 Pure Radiance C Powder by Pure Synergy

Price: $48

A vitamin C that's purely from nature. Pure Radiant C® united our choice of certified organic camu camu, acerola, and a bouquet of antioxidant-rich organic berries and fruit. The result is boosted immunity, radiant skin, and overall powerful healthy support. This essential water-soluble vitamin is needed not just for immunity, but protecting cells from damage and is our resident beauty guru's go-to tip for vibrant glowy skin.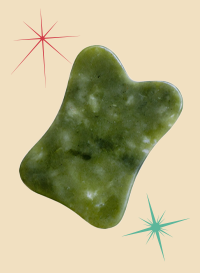 Gua Sha Lifting Tool by Annmarie Skin Care
Price: $34.00
Gua Sha is an ancient Chinese technique known to promote radiance and ease facial tension. This natural, non-toxic, face sculpting beauty tool seems to be the product of the year! These have been all the rage this year, so if your natural beauty junkie friend doesn't have this yet, it'll be high on their list - we're sure of it! And one of our favorite finds in the new Instagram Reels feature is the abundance of videos showing you just how to use it. (Australian readers, shop here).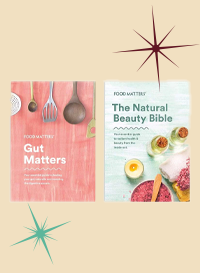 Beauty Bible & Gut Matters Book Bundle

Price: $19.98
When your natural beauty junkie friend has everything, what's the next best thing? The Food Matters Beauty, Skin & Gut Book Bundle is the perfect solution for the 'self-taught' beauty expert, because what's better than the gift of education? Each book is filled with articles and delicious gluten-free, dairy-free, and sugar-free recipes for better health, glowing skin, and a new level of self-confidence. Trust your gut, these are brilliant!
Regardless of how you choose to spend your holidays this year, or what budget you have to spend on presents (if any at all) - just remember that the ultimate gift is your presence. This year may make it more different than usual, with families separated around the world, but you can still carve out some time to pick up the phone and tell someone you love them.
If you're still yet to find the perfect gift for your nearest and dearest, browse the best in health and wellness available today on the Food Matters store.
Do you have a passion for nutrition & natural healing?. Learn more about the Food Matters Nutrition Certification  Program here.
ENROLLMENT & BONUSES CLOSE IN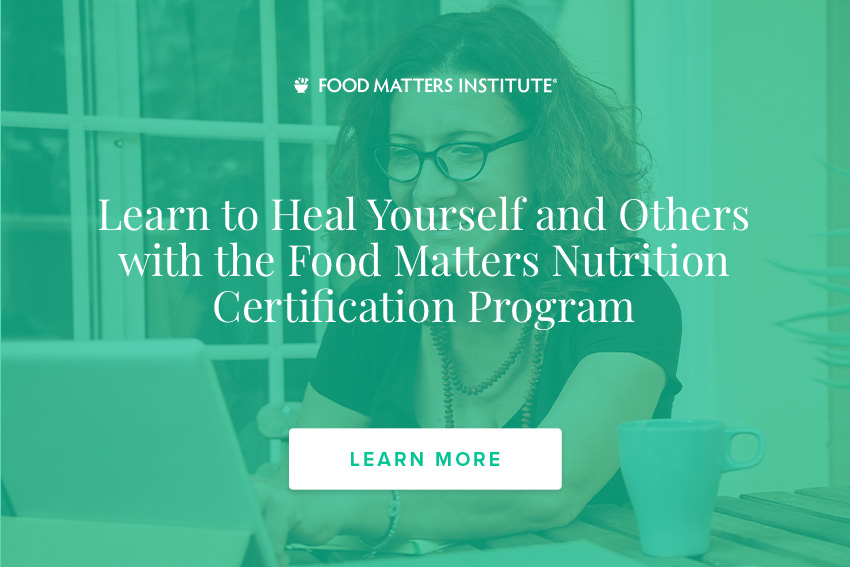 ---