How Is The World Tackling Obesity?
The worldwide obesity epidemic is growing faster by the day. While some people in developing countries are struggling to put food on their plates, those in other countries are struggling to keep their waistlines in check.
The issue of obesity is a complex one. As much as obesity is a personal battle, there are many other factors that play a part, such as policy, environmental factors, and socio-economic status.
You might be familiar with policies or initiatives that are in place in the areas that you live, but do you know what else is out there? What are other countries from around the world doing to combat the growing waistlines of their population? Discover what the rest of the world is doing about it, too!
What Has Already Been Done About Obesity?
Over the past decade, the introduction of both sugar and fat taxes have been brought to light. However, according to Georgetown University, there is little to no evidence to suggest that mild taxes or educational campaigns reduce obesity. Tweet - Policy makers play a vital role in ensuring the health of a population is maintained.
Due to the pressing nature of the global obesity epidemic, countries are keen to bring in stronger taxes and harsher educational materials to build on the already existing measures and move beyond the current "personal responsibility" framework.
The new proposed framework aims to address the many, broader factors that cause obesity. This includes housing, education and employment.
Do We Really Have Time To Consider Improving Our Health?
As much of our time is now taken up with sedentary entertainment, skipping a gym workout to catch up on Facebook isn't uncommon. However, even when you take exercise out of the equation, access to and the promotion of cheap, energy-dense food is arguably one of the biggest factors leading to obesity.
Socio-cultural environments can influence food choices, eating patterns and physical activity. This ranges from cultural norms (for example: hosts should overfeed their guests and guests should overeat), to celebrating events with various foods as a way of expressing culture.
This is where policy comes into play. Policy makers play a vital role in ensuring the health of a population is maintained.
Let's look at some of the policies that have been introduced throughout the world to tackle obesity.
Japan
In 2008, Japan introduced the Metabo Law. According to this law, Japanese citizens must meet waistline measurements set by the government or risk being fined. This law only applies to those aged between 40 and 75 years old with the goal of reducing the country's overweight population.
Those whose waistlines don't meet these government levels must attend counseling and support sessions and are fined if they do not lose excess weight. This anti-obesity initiative aims at protecting people from developing obesity as well as diabetes and heart disease. As controversial as a law such as this may be, the statistics of a 3.5% obesity rate is promising.
Dubai
Dubai is known for its luxurious restaurants, fast-food options, shopping malls and is a one-stop shop for almost anything you wish to get your hands on. As the famous oil-rich city has boomed in both population and resources, so has the obesity rate, with almost half of Dubai's population considered to be overweight.
It has been reported that Dubai is paying people in gold to lose weight! This is also another very controversial initiative, and we are interested to see how effective this campaign is!
Mexico
Mexico's obesity rate is among the highest in the world with approximately 70% of Mexicans considered to be overweight. Despite this being the case, Mexico is well on board with its steps to tackle obesity - particularly in school-aged children. Mexico has so far introduced a soda tax, front-of-package labeling, junk food free canteens in schools, and a ban on junk food marketing for children during peak television times.
What Can The Rest Of The World Do To Combat Obesity?
---
If you haven't already, join our free global challenge at www.GetOffTheGluten.com to receive daily recipes & health tips, access to our private group for support and inspiration, plus before and after testing to track your progress in key areas of your life such as weight, sleep, bloating, skin-conditions, mental health and more!
JOIN THE GROUP CHALLENGE STARTS IN: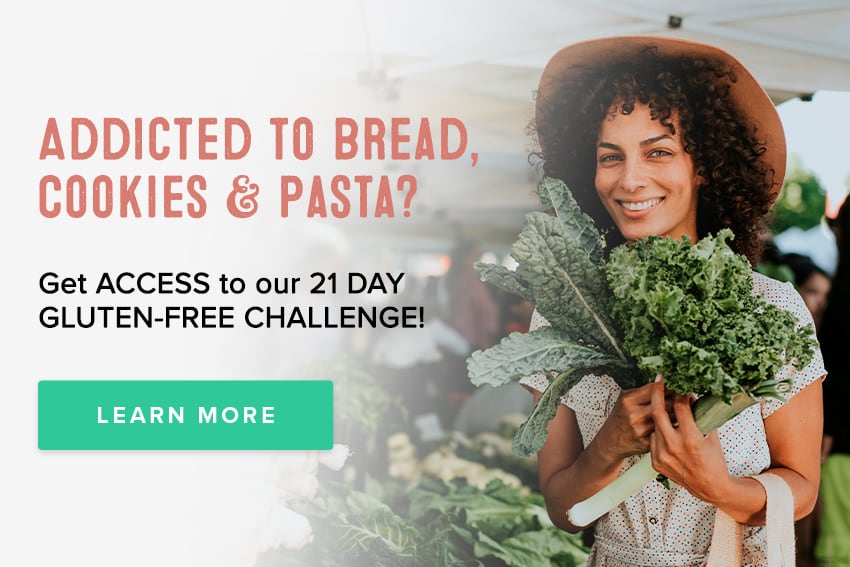 ---