How a Plant-Based Diet Transformed Rich Rolls Life
At a time where plant-based diets weren't the mainstream before documentaries like Forks Over Knives and Food Matters were household names, it was hard for busy people caught up in everyday life to realize the importance of what they were eating, and how they were eating it.
Rich Roll was a successful lawyer, who in his own words, spent the better part of his life chasing the 'American Dream', without really thinking about what he wanted to get out of his life. He had struggled with a past history of addiction, and on getting sober, threw his addictive tendencies into his career - something I think that many people are familiar with.
But at the young age of 39, Rich had a health scare. With a family history of heart disease, he was 50lbs overweight, depressed, unenthusiastic, and unhappy with the path that had chosen him. "It all became crystal clear to me in that moment that I needed to change," he said. "And importantly, that I wanted to change."
So Rich threw himself off the deep end. Cold tofurkey, he completed his first 7-day juice cleanse. And it was hellish, but one week later he was feeling better than he had felt since he was a child. "That's when I stumbled into something that was quite profound for me," he said.
So he set out with the intention to look more deeply into his life - which is a story we explore in great depth and with great reverence in our series, Transcendence.
Do you have a passion for nutrition & natural healing?. Learn more about the Food Matters Nutrition Certification  Program here.
ENROLLMENT & BONUSES CLOSE IN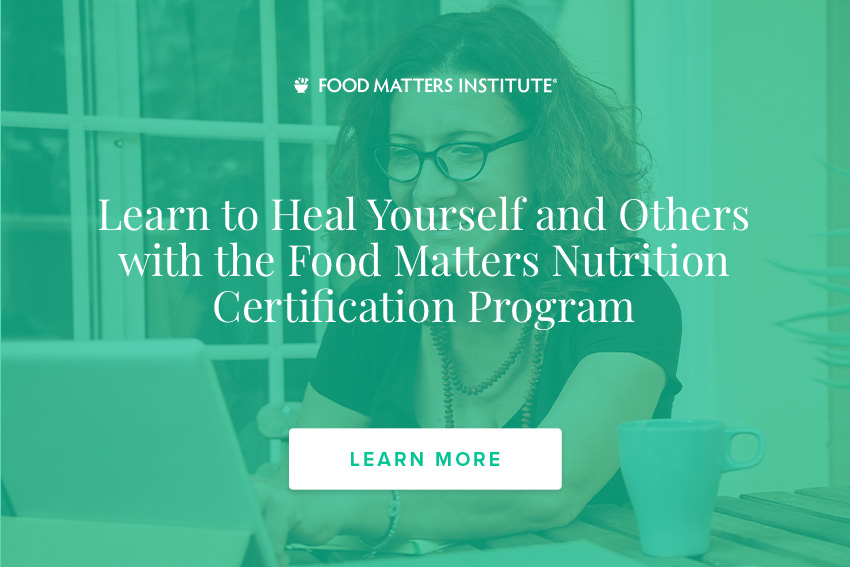 ---